Do you have any favorite brands? Have you ever wondered how they differ from other companies? Why did you prefer them? It's a matter of your perception. That is, you identify one company as professionals providing quality goods and services, and you simply do not pay attention to others. Some companies you trust after the first contact, and others you don't want to have anything to do with at all.
Brands charge consumers with emotions. And this is possible not only for large corporations with large marketing budgets. Small businesses also become customers' favorites and build loyalty. How to create a branding that will be loved and at the same time rationally spend the budget, we offer to analyze in more detail in the article.
To stand out among competitors and attract the attention of consumers, small businesses need to make great efforts. You need to provide quality services, pay a lot of attention to marketing tools and promote your brand through advertising.
The target audience observes everything closely. To earn the love and respect of customers, business owners utilize various social network channels, devise marketing strategies, manage blogs, and build consumer databases. Only when these efforts work in tandem do they yield significant results.
But for the effective promotion of goods and services, design solutions are also necessary because customers first evaluate the visual content, and then study the characteristics and description of the goods or services in detail.
Top-notch, appealing, and carefully crafted banners enable you to showcase the brand at its finest and foster consumer loyalty. Branding holds crucial importance for small businesses, as it accelerates recognition and sets them apart from competitors. While the investment in branding may be substantial, it serves as the key to attaining desired outcomes.
Today, creating cost-effective design solutions has become much easier with the help of online banner designers such as BannerBoo. We will talk more about the possibilities of the service and the advantages of its use in the article.
The importance of branding for small businesses
Branding is the process of creating the image of the company in the minds of consumers. This includes the development of a corporate style: a recognizable logo, original, attractive colors, readable fonts, communication style and development of a business strategy. It provides a whole range of marketing measures to develop the company's image and consolidate long-term relationships with customers. With its help, a unique style is created, the value of the product increases, and trust in the brand is formed.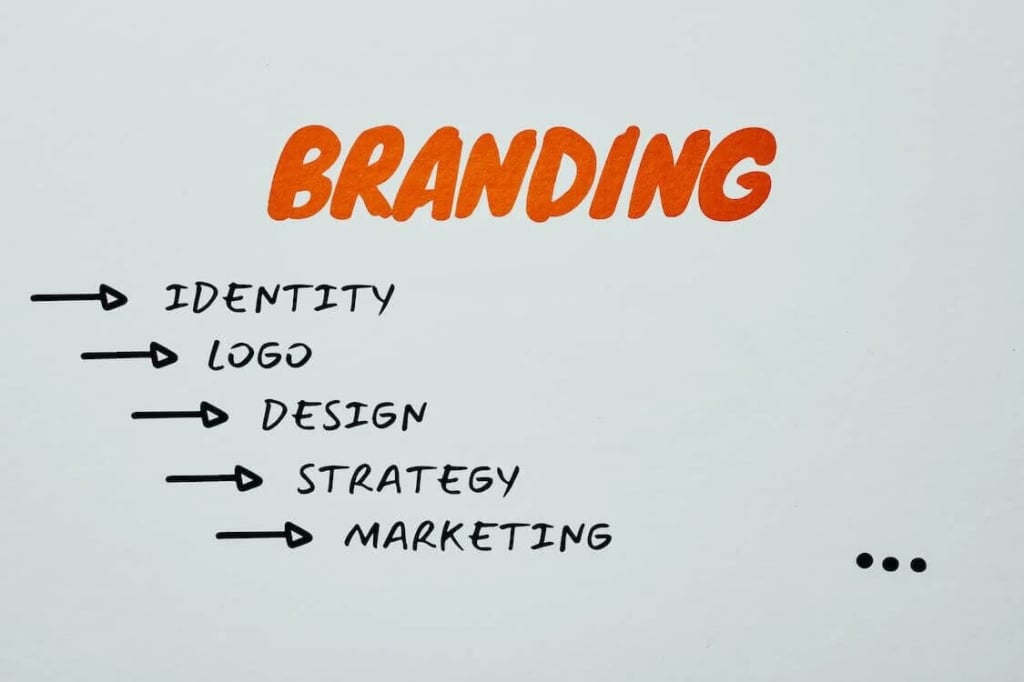 The main goal of branding is to distinguish the company from competitors, to be remembered and to form a positive impression of consumers. This is critical for a small business because achieving the desired results and not losing in the competition is an incredible success.
Branding goes beyond a distinctive style; it serves various functions. Notable among them are:
Creating recognition
Branding creates the originality and uniqueness of your company. With its help, you will be able to stand out among competitors and attract the attention of consumers, create a positive impression, loyalty and, as a result, sell your goods or services.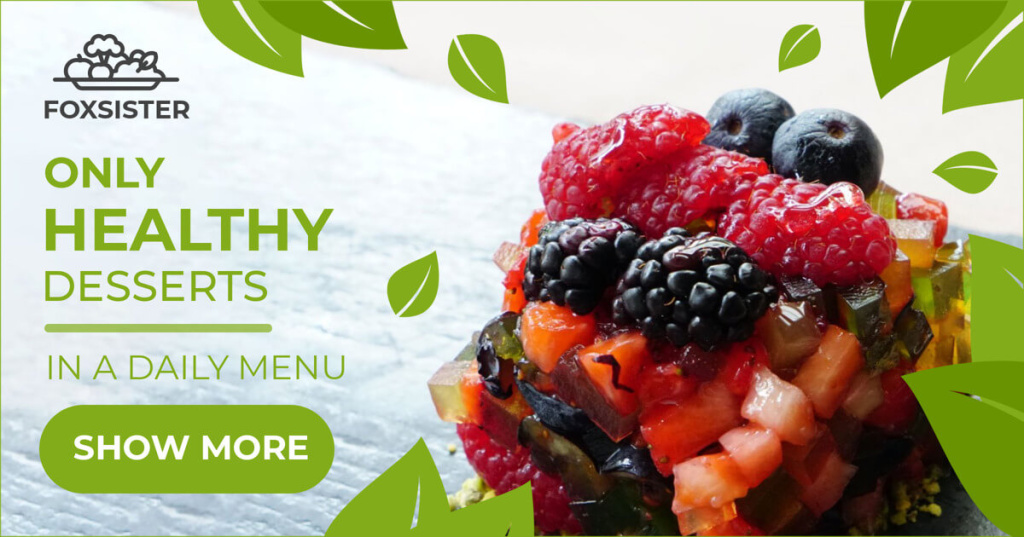 *example of a Restaurant template by BannerBoo
An interesting logo, bright company colors, original slogan will become your unique feature. With their help, it is much easier to establish a brand in the minds of consumers, to earn trust and love.
Differentiation from competitors
Today, the competition in the market of goods and services is extremely high. Small businesses need to put in great effort to stay afloat and achieve the results they want. Branding plays an important role in promotion. It helps emphasize the uniqueness of your company, stand out among other companies and attract the attention of consumers.
If you have created an attractive brand, success is guaranteed.
*example of a Blog and Lifestyle template by BannerBoo
Increasing the value of the company
A strong brand increases the value of your company in the minds of consumers. Clients appreciate a professional approach and form a positive impression of the brand, distinguishing it from competitors. If you ever want to sell your company, having a corporate identity and effective branding affects prices because investors see the brand as an asset that will bring results in the future.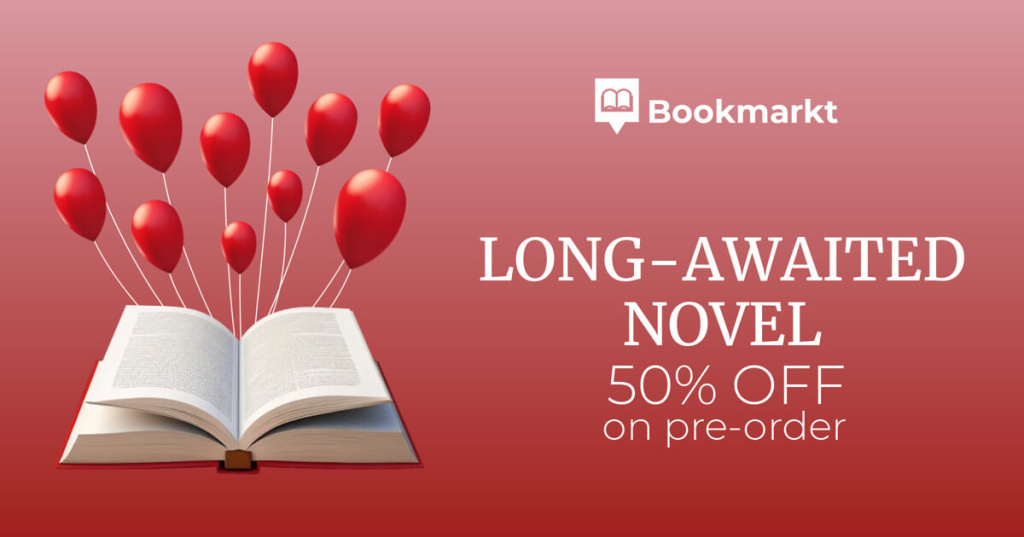 *example of a Business template by BannerBoo
Effective marketing
Thoughtful branding simplifies marketing and promotion of your business. With its help, the development of marketing campaigns, publications in social networks, product presentation becomes unique and attracts customers' attention faster.
With its help, you can distinguish your company from competitors and achieve the desired results.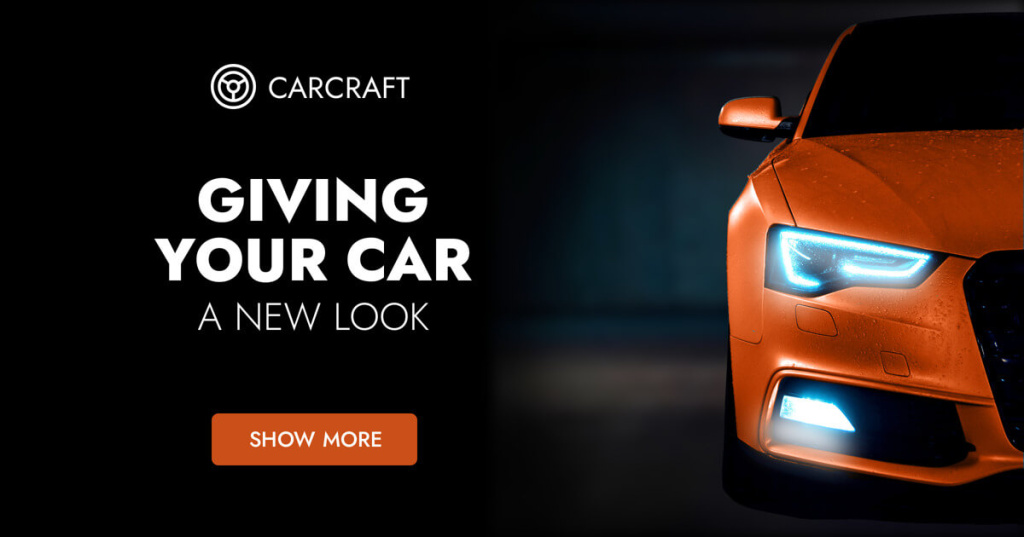 *example of a Transport template by BannerBoo
Often, at the beginning of their activity, small business owners do not pay enough attention to the process of creating a brand and a unique identity because they are setting up other processes. Also, entrepreneurs sometimes explain the lack of branding as a lack of funds in the budget. But it is worth remembering that all the efforts you will make at the very beginning will have a positive effect on your activities in the future.
The BannerBoo online banner maker will help you create unique branding. The service provides many features that you can use to promote your business. It is not only convenient and effective, but also much more profitable than creating a brand with the help of special agencies.
An economic approach to branding
Branding is not just about creating a logo and corporate colors. It is a strategic tool that can lead to increased profitability and increased sales of the company's goods or services. An economic approach to branding is crucial, as business outcomes hinge on the available budget. For small businesses, especially in their early stages, cost-effective branding is a helpful concept. It involves creating and managing a brand with a focus on maximizing financial returns from every resource invested.
In simpler terms, every invested dollar should come back, boosting the company's profitability. For instance, money spent on social media marketing should translate into orders that surpass the costs of the promotional campaign. This way, marketing efforts are deemed successful and justified.
A constrained budget can actually fuel the growth of a small business. The team, fueled by creativity, seeks unique solutions to achieve results. They maximize every opportunity, enhance their advertising presence, explore diverse tools, generate high-quality content, and do everything in their power to capture consumer attention.
In the process of attracting customers, in addition to creativity, it is important to pay attention to the design of visual content. After all, advertising banners, images for publications in blog or social networks attract attention and form an impression of the brand. With the help of layouts, it is necessary to demonstrate the advantages of the offered products and stand out among competitors.
Thoughtful and attractive banners using branded elements provide better results and increase conversion. They are positively perceived by the target audience and inspire trust. Therefore, when implementing a marketing strategy, it is worth paying enough attention to design to emphasize the identity and integrity of the brand.
Of course, it is difficult for a small business to compete with other companies, especially when it comes to big brands, but everything is possible. It is necessary to follow the rules of branding, provide interesting content and rationally use the existing marketing budget.
BannerBoo as a budget design solution
To stand out among competitors, create an attractive brand and be remembered by consumers, small business owners are helped by a tool for creating professional banners, BannerBoo.
It's a perfect solution for many challenges faced by entrepreneurs. It enables the creation of captivating visual content to attract potential customers.
*example of a Retail template by BannerBoo
The tool provides great opportunities. By registering in your personal account using a Google or Facebook account, you get into a professional panel for designers, but with a user-friendly interface. Here you can create different layouts from scratch, using your own graphic elements, or templates that are created to simplify your work.
Working with BannerBoo does not require knowledge of special programs or design skills. Everything is simple and clear. You can use all the functions provided by the designer and create an attractive brand with a limited advertising budget.
The editor will quickly and efficiently cope with any of your tasks involving the use of banners. For example, you can create a visual post for Instagram or a layout for an e-mail newsletter, which will demonstrate the product or service from the best side and attract the attention of consumers.
BannerBoo prioritizes user experience. You can upload your graphics or choose from templates and a graphics library. For added efficiency, explore pre-designed options to create a unique image for your business.
Quick editing, replacement of elements and easy adaptation of layouts to the format saves resources and time. With the BannerBoo online editor, your brand will get its own identity on a limited budget. Consumers will recognize your style and form a positive attitude towards the company.
Lifehacks for small business owners
Creating banners can be challenging for small business owners without graphic design experience, especially when building a brand from scratch. It may seem like things aren't going as planned, but don't worry. We suggest exploring some life hacks that will assist entrepreneurs without professional experience in generating appealing layouts and banners to promote their products and services.
Keep an eye on your competitors
Yes, indeed, this is not a joke, but an effective method of tracking useful techniques. It is worth remembering that you are not the first who decided to create an attractive brand and designs. Other companies have already gone through this stage and the result they got can provide you useful information.
To stand out, your branding must be distinct from others. It's worthwhile to thoroughly examine competitors' logos, colors, fonts, and calls to action. This will enable you to avoid duplication and create a genuinely unique brand that sticks in the minds of consumers.
Second, you can analyze the mistakes of others and create better branding.
Use social media channels and other advertising tools to analyze related companies' branding and layouts. Highlight what you like and implement it in your promotion strategy. Studying how entrepreneurs conduct their business will help you avoid the most common mistakes, give you creative ideas and inspiration.
Create consistent branding elements
Ensure that your logo, brand font, colors, and images complement each other. Analyze how colors impact consumer emotions and choose ones that align with your goals. Confirm that the fonts are legible and blend well with the background or images you're using.
Once the branded elements are created and coordinated, be sure to use them to create different ad layouts and banners. The repetition of details will help the target audience get used to your brand, recognize you among numerous competitors and form a positive impression of your company.
Use templates
Templates – the best option to create an attractive branding or layout without graphic design experience. The main thing is to choose the one that you like the most and is suitable for your own tasks. You can change the elements, the photo, the text, but the general concept remains.
Ready-made layouts developed by professional designers are guaranteed to attract the attention of consumers and help avoid the most common mistakes when creating advertising banners.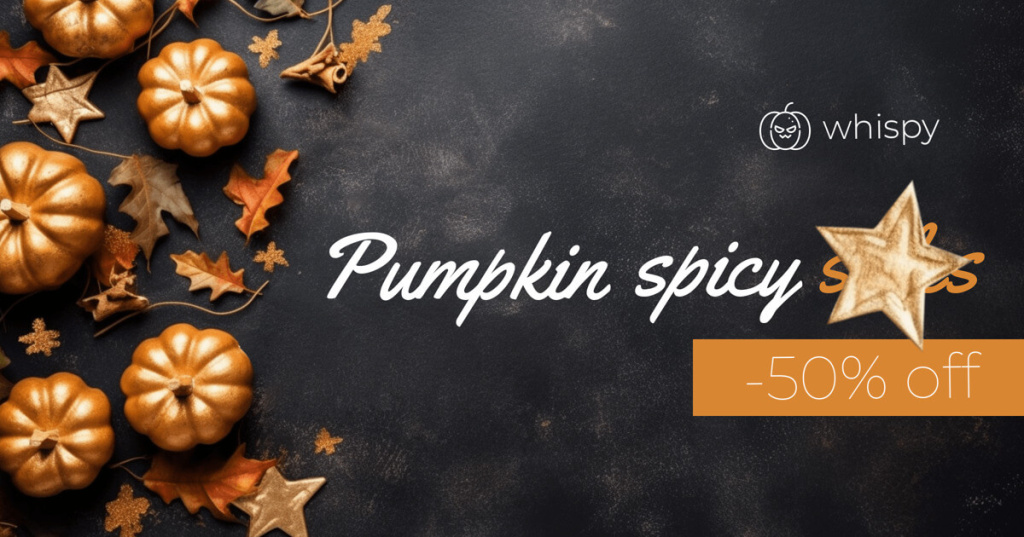 *example of a Halloween template by BannerBoo
Adapt ready-made ideas for your brand
Remember that advertising channels have their own formats and sizes. Don't use the same layout for different posts. It should be easy for clients to read important information from any devices. Before designing branding elements and promotional banners, study the layout requirements in detail and use them in your design.
By the way, the BannerBoo online banner builder has such a function. This saves time and resources as much as possible.
Use stock graphics and assets
Sometimes it takes a lot of time for entrepreneurs, marketers and content creators to find the right element or image. This greatly complicates the process of developing banners and delays the launch of advertising. BannerBoo also took these points into account, so it provides a large library of images, graphic elements, and fonts. Using the service helps not only to create attractive and effective banners, but also to maximally influence work productivity.
Create a compelling call to action
The correct format, high-quality images, and readable fonts are prerequisites for creating an effective banner. Utilizing them can enhance conversion rates and yield desired results. However, don't forget a clear and understandable call to action (CTA). After viewing your ad, the audience should know what to do next.
The CTA prompts the client to move to the next stage of the funnel – subscribe, buy, register, etc. In order for the consumer to take the desired action, it is necessary:
think through a clear message;

choose its placement on the layout;

focus attention on it with the help of a color or graphic element.
Remember, once the client clicks the button, they should be directed to the specific page featuring the product or service of interest. This ensures the CTA's effectiveness and delivers the desired outcome.
Test different formats, colors, texts
In order not only to form your own style, but also to understand what the target audience likes more, which gives better results, it is necessary to conduct tests. You can change images, colors, calls to action, fonts and analyze results. Such a process will provide an opportunity to find the best solution, which will increase conversion and, accordingly, sales.
Communicate with your target audience
If you cannot decide which of the solutions will be correct and whether it is necessary for customers – just ask. Advertising tools and promotion channels help you do this in a number of ways. There are several options – blog post with a question, a request to comment and share your own observations or a personal newsletter. Such a method will provide an opportunity not only to get important information that interests you, but also to form more friendly relations with consumers. Effective, engaging branding is easy if you follow the tips above and use BannerBoo's online service. The designer provides many opportunities to achieve all set goals.
BannerBoo Templates: The perfect solution for small businesses
Indeed, small business owners may feel a bit lost at the beginning when it comes to branding and advertising layouts. However, conducting some online research and competitor analysis can provide clarity. Moving on to the banner development stage, the BannerBoo online editor becomes a valuable ally, offering an extensive library of diverse templates (over 12,000) to make the process smoother.
Ready layouts, crafted by professional designers, are tailored for immediate use. They are categorized by themes, making it exceptionally convenient to select the specific direction that aligns with your requirements.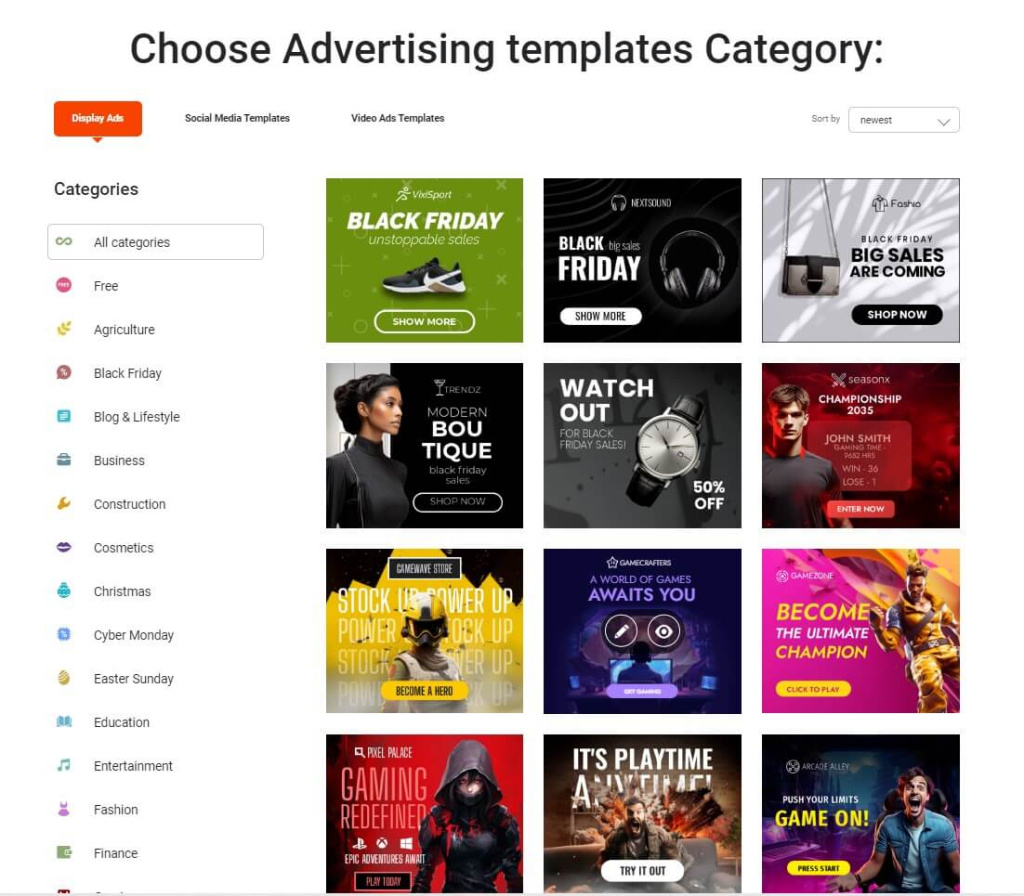 It's easy with BannerBoo – check out lists and choose a banner to work with.
You can use the ready-made template for your own tasks – change or add an image of your own product, choose the background color, fonts, additional elements. That is, leave the concept and adjust the layout to your own needs.
Using templates at the initial stage of branding is convenient, efficient and rational. You save time and resources as much as possible and get the desired result.
Each of the proposed templates is easy to adapt to different devices and formats. This greatly simplifies work and saves resources.
Graphics and resources for branding on a budget
Compelling branding thrives on the synergy of graphics, vibrant and high-quality images, legible fonts, and additional elements. Meticulously blending these components imparts originality and uniqueness to the banner, with their strategic use potentially enhancing conversion rates. Consumers, encountering diverse design presentations, are captivated by these elements.
With BannerBoo, this is also possible. The online editor has thought through everything down to the last detail. The functionality of the service is maximally adapted to the user and covers all needs.
BannerBoo makes this achievable as well. The online editor meticulously considers every detail. The service's functionality is optimally tailored to the user, addressing all requirements.
Please note that some elements of the service are provided based on free use, and some graphics are available only for premium accounts. Before creating a banner or layout, think about which option is more suitable for you to implement the task.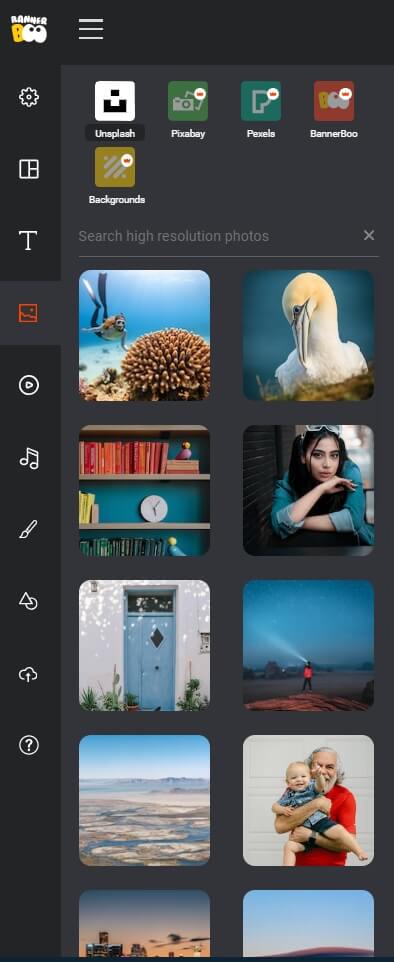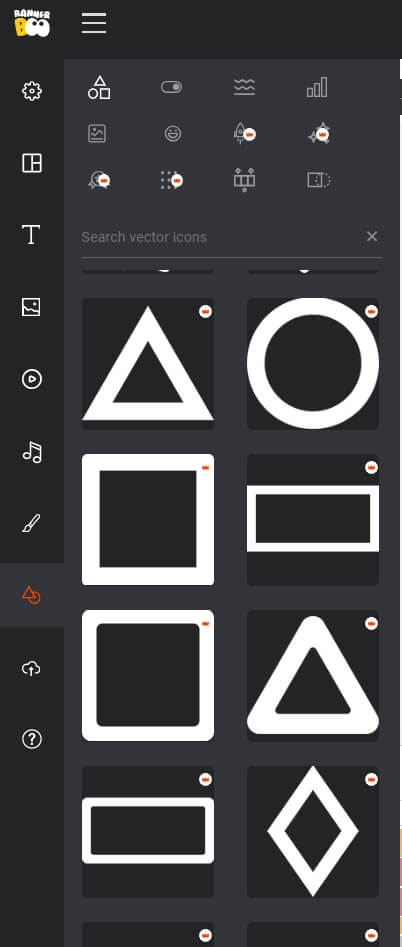 By purchasing a premium subscription, you can use the entire library of the service. You will be able to quickly and effortless create various banners without spending effort and money on buying high-quality images, music and videos from other resources. This is the most profitable option with minimal budget.
Advertising banners created with BannerBoo look attractive and stylish. This is a good opportunity for small business owners to stand out from the competition and attract the attention of consumers, while saving on the marketing budget.
Text and typography for effective branding
The text of your message is crucial for advertising layouts, social media posts, and other promotional channels. It helps customers comprehend the content and prompts their reaction to the layout, progressing to the next stage of the funnel.
The outcome hinges on how you present the text on the banner and what you choose to emphasize. Typography can be a powerful ally. Employing various fonts and formatting can accentuate key points and capture the attention of consumers. You can use one type of inscription for headings and another for describing properties. Together, they craft an original and distinctive description that showcases the product or service in the best light.
BannerBoo offers its users a large library of fonts and typography that you can use to create banners. A diverse selection of inscriptions (capital, decorative, with or without serifs) simplifies the work and provides an opportunity to experiment and find the best options.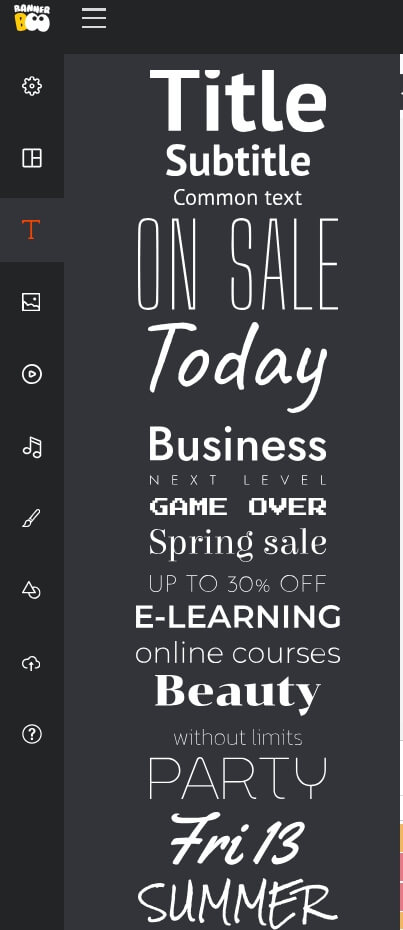 The BannerBoo online service for creating banners provides its users with unique opportunities to simplify work and save time and budget.
Save money and raise ROI with BannerBoo
Branding is an important component of small business development. With the help of BannerBoo, the promotion of the company is going efficiently, quickly and efficiently. But it is not always possible to develop a brand at the stage of company creation, due to lack of investment. Then BannerBoo, an online banner development service, can come in handy. With its help, business owners or marketers can find and develop a unique and identical style for their company and save on the marketing budget.
Creating a logo and corporate style with a professional branding agency demands a substantial investment from entrepreneurs. Similarly, crafting layouts for advertising and social media posts by a professional designer comes at a cost. Consequently, at the initial stage, many small business owners tend to postpone these tasks for a later time.
In this scenario, BannerBoo emerges victorious by providing numerous design possibilities while also being budget-friendly. You can sign up for a premium subscription and use advanced features of the service, create original videos, creative banners, and add animation to images. This approach allows you to develop and attract consumers already at the first stages with the help of advertising, publications on social networks, or the use of personal mailings, if you have email lists of potential customers.
Advertising with banners created on BannerBoo offers a quick way to showcase your brand, capture consumer attention, distinguish yourself from competitors, and secure funds for company development. In essence, the investment in a premium account will yield returns swiftly in the form of profits.
For business owners, this approach is the most effective and efficient, as the saving of the marketing budget, the ease of creating banner ads and increasing sales allow you to stay afloat and compete.
Compared to the development of the design of various banners and corporate style at professional branding agencies, using an online service saves you money many times over. You can save hundreds or even thousands of dollars, which you can use in other areas of promotion.
Let's delve deeper into the effective use of online tools by taking a closer look at a specific example. Take, for instance, the stationery store "Prints with Trysh." In their marketing strategy, the company leverages the power of Instagram to showcase their brand through a combination of banners and posts.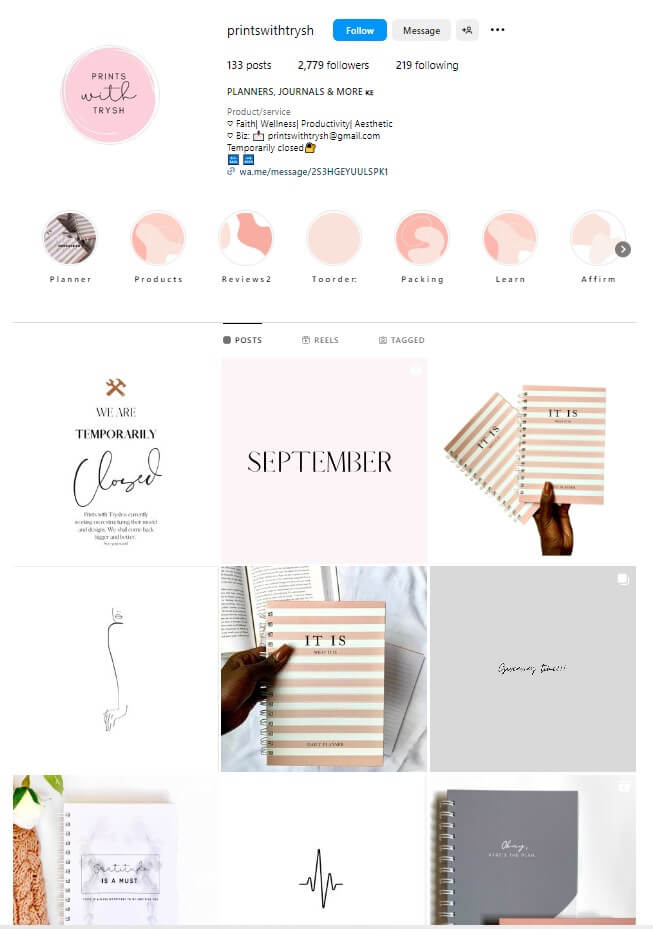 Examining their current Instagram account, we observe a clean logo featuring a well-balanced blend of fonts against a light pastel backdrop. The posts follow a minimalistic template, incorporating aesthetic inscriptions and photos.
Thus, the consumer immediately notices a unique, identical style, distinguishes the company from competitors and quickly and simply receives the necessary information.
It is easy to create original, attractive branding with the help of online editors. Ready-made layouts look cool, save your time and budget. With BannerBoo, your investment will quickly pay off and turn into profit.
Conclusion
Branding helps a small business stand out from competitors and attract consumers' attention – a single, recognizable and unique style. With its help, the client builds loyalty, remembers advertising layouts and the information you wanted to convey.
The process of creating branding by professional agencies takes a lot of time and requires significant investments, so not all entrepreneurs are ready for this step at the initial stages of the company's operation.
To create really effective branding, do not forget to use life hacks that significantly increase the effectiveness of development:
follow competitors;

analyze related companies;

create coherent design elements;

adapt layouts to different formats and sizes;

use ready-made templates and stock graphics;

test different layouts and calls to action;

communicate with your target audience.
BannerBoo online banner builder helps to create budget branding. Its use provides an opportunity to create logos, banners, publications for social networks quickly, efficiently and economically.
The service provides a large library of templates, quality images, fonts and graphic elements, which are designed by professional designers to create attractive and effective banners. You can use the free features or purchase a subscription from $15 to $49 per month. This is a great opportunity to save and rationally apply the marketing budget because the first banners designed with BannerBoo will give you a result in the form of a purchase of your services or products.
With BannerBoo, your branding will be attractive, unique and identical. You will quickly create different promotional banners that will result in sales and profits.
See for yourself, create the first banner with the help of the service – experience the simplicity and comfort of working with the designer and attract the attention of potential customers to your brand and the services you offer.
Frequently asked questions
How to create your own brand?
A brand is a consumer's holistic perception of a company's image. To create trust and build loyalty among customers, it is necessary to:
study the target audience in detail;

define the mission of your own brand;

do a competitor analysis;

highlight your strengths and advantages;

show your purpose and strengths with the help of graphic elements – create an attractive corporate style, develop a strong slogan, think over the tone of communication and the key idea with which you will communicate with the client;

to ensure that a single style is repeated in all advertising points, channels and constantly interacts with consumers;

adhere to the chosen brand strategy;

communicate with the client.
It is worth remembering that branding is an ongoing process. Over time, you can adjust something, make additions, but the idea remains unchanged. With the help of branded graphic elements, the consumer should quickly distinguish you from the competition, understand what your advantages are and why he wants to buy from you.
How can I promote my product without money?
Of course, not all entrepreneurs have an advertising budget at the beginning of their company's development. But you can promote your goods and services using social networks, e-mail newsletters and other free channels. Create attractive banners with BannerBoo's online editor, write interesting text and interact with your customers. Such cooperation will certainly provide the desired result.
Name the six elements of a brand
As we said earlier, a brand is an image formed in the consumer's mind. The main elements forming an impression about the company are:
name;

logo;

slogan;

corporate identity;

domain;

packaging.
Absolutely, the elements you mentioned play a crucial role in shaping the overall brand identity. The brand's voice, communication style with customers, and the physical store or point of sale contribute to the overall perception. Attention to detail, even in the smallest aspects, is key. Being a passionate advocate for your brand is a powerful way to cultivate love and respect from consumers. It's that genuine enthusiasm that resonates and leads to success.
How to create a brand within your budget?
Entrepreneurs who are just starting their business do not always have a marketing budget. But despite this, it is possible to create a brand at low costs, for example, with the help of the BannerBoo online service. Here you will find various templates, a library of images, graphics and assets, a large selection of fonts and typography. All this will provide an opportunity to create an attractive and unique branding that will be remembered by consumers.
How to promote a product with a limited budget?
First, you need to understand which of the advertising channels you will use to get the maximum result. After that, decide what you want to tell your audience, what to emphasize and proceed to create an advertising banner or message.
Indeed, creativity, branded graphic elements, high-quality images, and a clear call to action are essential components for making your ad stand out and capture consumer attention. Utilizing services like BannerBoo can streamline the banner-making process, ensuring your advertising is both interesting and effective.