Do you plan to attract potential buyers to the site? Do you have big plans for the development of social networks? Or maybe your site needs updating, changes and new visual accents? Advertising banners of various formats will definitely be needed for each of these tasks. Using templates eliminates the need to create numerous visual elements from scratch. In this article, we've compiled all the information necessary for crafting effective banner designs and demonstrate how you can save time by utilizing pre-designed templates.
1. Introduction
The company's marketing activities have many directions. And design is one of them. The development of advertising layouts and ads is considered an important part of the success of any advertising campaign. Indeed, without a visual part, it is very difficult to attract the attention of potential buyers and motivate them to make a purchase. After all, it's the vibrant image that catches the audience's initial attention; only then do they delve into the details of the content, the offer, and the price.
In the digital sphere, design is a key factor in the success of an advertising campaign. Before discussing the dos and don'ts of banner design further, you should:
clearly understand the goals of your campaign;

determine the best way to reach the target audience;

highlight the value proposition.
Do you like a minimalistic and simple design or full of animations? Does your audience respond better to interactive posts or more restrained and standard ones? Whichever option you choose, the design must guarantee the success of a particular advertisement.
What are banner ad templates?
Banner ads are special images placed on the media network, advertising systems, social platforms and other resources of brands. Their main task is to demonstrate the product or service and provide an opportunity to take advantage of the offer. Banners are simple enough to create, easy to run and simple to measure in terms of effectiveness, so everyone uses them.
Banner templates are special blanks of advertising materials that allow you to edit any element. This approach enables a marketer, SMM specialist, or content manager to craft an advertisement even without possessing design skills, by simply utilizing logical drag-and-drop actions to rearrange elements within the workspace. Nothing complicated: you see the visual result of any actions and can easily produce even animated or technically complex advertising banners.
Why are banner templates important for effective advertising?
Imagine for a second that you, as a brand, would not have the opportunity to communicate with an audience that spends time on the Internet and on social networks. Given that the entire modern world exists in parallel: in real and virtual format, not using their features and advantages would be a fatal mistake.
And now think: how many competitors and colleagues in the market work with you in the same information space? How many banners and advertisements does the average internet user see per day? So you, as a brand, need to make each ad bigger, better, and more multi-format to get noticed.
This is where advertising templates come to the rescue. Because they already contain all the necessary information, which can be easily replaced and make the banners personalized and suitable for your business.
What are the benefits of using templates?
saving resources and time (it takes 10-15 minutes to adapt one template, and now compare the time for developing a layout from scratch or the process of ordering from a third-party specialist);

the ability to use proven and effective advertising submission formats (by the way, adapted to various branches and industries);

no problem of thinking through texts and structure (everything is already ready, it's enough for you to update the background image and add the logo)

ease of use and multi-functionality (allows you to quickly respond to the needs of the audience).
The effectiveness of media advertising also depends on the psychological aspect of color perception. The choice of photos directly impacts the emotions experienced by the audience. According to USCDornsife, ads with distinct emotional content demonstrate superior performance results, at 31%, compared to ads centered on rational motives and content, which stand at 16%.
What will we talk about in the article?
So, we have analyzed the experience of 1000+ BannerBoo customers and are ready to present our recommendations so that you can implement all your ideas to the maximum.
In detail, you will learn:
rules for using templates and banners;

what is better not to emphasize and which elements will be more readable;

what are the secrets of ready-made BannerBoo templates;

What modern advertising formats are popular, and what will happen if you replace at least one button?
Stay with us and dive further into the world of creative development!
2. Rules for using advertising banner templates
Competition in the media network is very high. Countless brands vie for the attention of potential buyers, churning out millions of advertisements for promotion. And on the other hand, there is an audience that minimizes the display of advertisements in every possible way. For example, 11% of users block display ads, while others simply scroll through the banners in the feed. Hence, every brand should strive to craft a compelling banner visual that encourages purchasing. After all, design plays a pivotal role in shaping the initial impression your potential customers form.
Certainly, not every marketer, SMM specialist, or business owner can possess expert design skills simultaneously. That's why we've curated insights on creating template-based ads, empowering them to harness the full potential of advertising platforms.
If you want to create an effective banner ad, you should know a few basic rules. The ad has to:
Let's find out in detail how to use advertising banner templates properly?
Choose templates that match your brand and offering
Effective business advertising is one that ensures your brand, message and features are understood by your audience. Using the free BannerBoo service, you can effortlessly craft a consistent style and design for all your media ads and social network banners.
Analyze trends, but do not follow them blindly. Consider which colors, fonts, and branding elements match your company's style. Use the most suitable template, or adapt the ready-made option to marketing tasks. It's simple!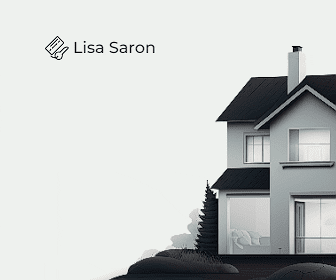 Customize templates to make them unique to your brand
Each ready-made design in BannerBoo has a unique feature – it can change depending on your tasks and needs. Make the most of it. Select the template you want, then:
set the background image (including uploading your own photos and videos);

add a logo and other branded graphic elements;

write texts and CTAs (write clearly and to the point because the client only has 2-3 seconds to read everything).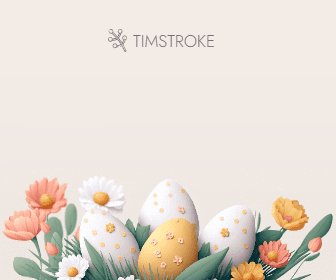 Make sure the templates are of good quality and visually appealing
Never use low-quality photos and videos in advertising! Such a decision may be made quickly, but the consequences will bother you for a long time. It'll just take a few minutes: verify image quality, ensure there's no pixelation in the background, and confirm that each ad layout is displayed properly and correctly. BannerBoo has 12,000+ templates designed for over 30+ business industries, each with quality photos and images. If necessary, you can replace each element by selecting the desired one from the stock image collection.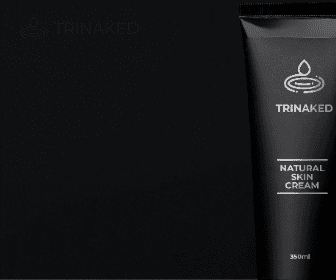 Be sure to consider placing a banner ad
Ad placements influence the arrangement of text, the functioning of animations, and the presentation of photos and videos. Consider how images will fit if space is limited. Ensure all crucial elements and text are centered to maintain their meaning even when the banner is scaled.
To effectively use the capabilities of advertising networks, you need to analyze their requirements. This technical information will help you create the perfect banner that will be displayed correctly in the right place.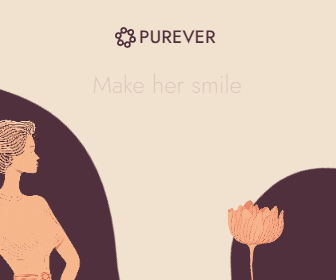 Experiment with different templates to choose the most effective option
Test different ad formats to get results. It doesn't matter whether you only use Google Ads or advertise on other platforms as well, you should monitor the effectiveness of your advertising campaigns and make the necessary changes.
What indicators should you pay attention to?
The numbers should be increasing day by day because this is a direct signal that you are reaching the right and effective audience.
impressions (how many times the ad was shown);

reach (number of people who saw the ad);

cost of advertising that should remain stable or decrease (total amount, cost per click (CPC) or cost per thousand impressions (CPM));

CTR – clickability (displayed as a percentage, and shows the clickability of the ad);

conversion rate (percentage of people who converted from advertising).
Analyzing this data allows you to form a conclusion regarding the effectiveness of running advertising campaigns and evaluating their impact.
3. What is prohibited when using advertising banner templates?
Effective advertising captures the attention of potential customers and conveys a clear message. What pitfalls should you avoid during ad development? Let's delve into this matter further.
Don't choose templates that are frequently used or outdated
To check exactly what ads your competitors are running, it is enough to conduct a competitive analysis. This information will give you the opportunity to analyze advertisements, and not to use the same design style in advertisements. The older the banner's creation date, the higher the chances of it featuring outdated meanings, highlights, and colors that have lost relevance. Do you really want an ad that was trending years ago?
For example, we at BanneBoo are constantly generating modern designs to meet our clients' needs for new and effective banner ads.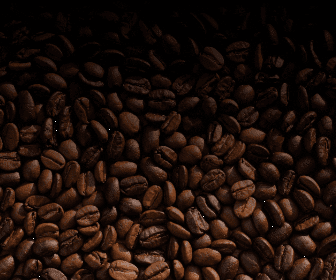 Do not use templates that are not suitable for the target audience
A correctly chosen target audience is half of the success of an advertising campaign! It is important that the right people see the banner. Targeted advertising allows you to reach potential buyers who are interested in the company's products and services. Use demographics, geographic location, keywords, and other targeting methods to narrow your audience and make your ads more targeted. Be sure to consider experience: for example, if the engagement rates were higher in a video than in a static layout, continue to use that format.
To enhance your advertising effectiveness, segment your target audience into key groups. This approach will enable you to craft personalized formats that garner extra engagement and boost click-through motivation.
Don't use low quality or pixelated templates
Quality is the sister of talent! This is precisely how the famous phrase sounds from the point of view of the development of advertising banners. Low-quality images can hinder viewers from grasping essential information, as they come across as unprofessional and simply irritating. Furthermore, the potential reputation damage could be considerable—after all, would the audience perceive a company positively if they encounter a blurry banner? Likely not.
Make sure all images are of high quality and fit the overall concept of the ad.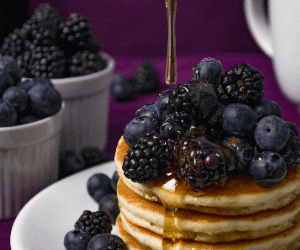 Avoid positioning your banner ad in locations that are irrelevant to your offer
Check where your audience is. If the buyers of your brand spend more time on Facebook – advertise there, if these people are more inclined to analyze and search for the necessary information, then you should choose Google Ads. If your history of interaction includes youth and an active audience – choose Instagram or TikTok.
Every advertising placement comes with its unique terms and conditions. Utilize this information to achieve optimal results. By incorporating these insights into the brand's advertising strategy, each placement can offer a tailored value proposition that caters to the distinct needs and objectives of every segment within the target audience.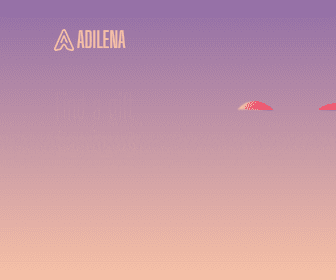 Don't use too many templates at once
How many advertising campaigns can you run simultaneously? Plenty! However, each one needs a thorough efficiency analysis. While you can have numerous banners, they should align with a cohesive concept. Using overly diverse templates might divert attention and prevent the creation of a distinctive style.
Tracking results is an integral part of creating effective banner ads, as it allows you to measure the success of your ads and implement any necessary changes or improvements. Track click-through rates, impressions, and conversions to gain insight into how your ads are performing and make the necessary adjustments.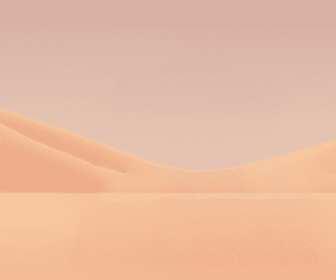 By knowing examples of common mistakes, you can easily avoid them to increase your chances of success and get more people to interact with your ad in the right way. Research best practices for creating effective banner ads and test them before launch to make sure your ad will work as intended.
4. The best examples of using advertising banner templates
In online marketing, banner ads are becoming a very effective tool for attracting traffic and increasing conversions. It is important to make sure that your banner ads are properly designed, attractive and optimized to effectively engage with potential customers.
Here are some helpful tips for creating effective banners that grab your audience's attention and drive results.
Use clear and concise texts in your advertising banner
It is worth limiting the amount of text that will be added to the advertising banner. The text should be as concise and easy as possible, and the CTA should be as targeted as possible.
When you're designing a banner ad, make sure all the elements fit together harmoniously. Avoid overloading the design with too many images or text blocks. Write briefly, but to the point. And constantly work on creating a balanced composition that will help to perceive all the information easily.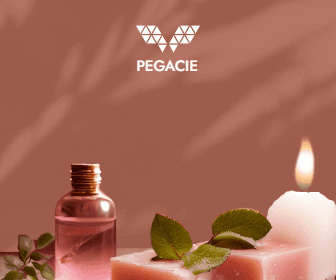 Add a call to action to encourage people to click on your ad
Advertisements serve the purpose of motivating viewers to take distinct actions. No matter your desired outcome – be it an ad clicks, sign-ups, or product purchases – ensure your banner boasts a clear call to action. Clearly communicate what steps are crucial to take next.
A call to action (CTA) is one of the most important elements of any banner ad. The CTA should be short, clear and direct, and also stand out from the rest of the ads.
Make sure your banner ad is mobile-friendly
Most members of the target audience will view ads using mobile devices. You need to make sure that your banner ad looks just as good on smartphones as it does on PC. To accomplish this, fine-tune the placement of elements, consider their appearance on smaller screens, verify text and animations. All of this can be effortlessly managed during the layout development phase.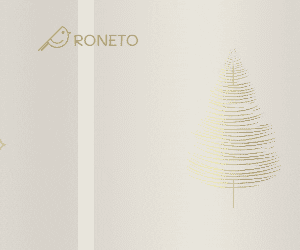 Use contrasting colors to make your ad stand out
While harmony holds significance in design, contrasts play an equally vital role. Make sure your banner ads stand out from the competition. Avoid excessive animations or sound effects, and make sure that the size of the banner fits the format of the placement on the page.
The color scheme of advertising affects how it will be perceived by the audience. To set a special tone and style of the announcement, choose colors that emphasize the message to be conveyed. Refrain from using an excessive number of colors, as this can make the entire concept appear unprofessional.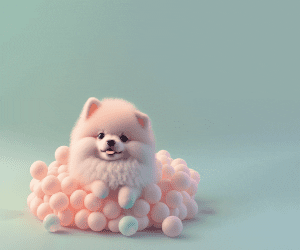 Test the ad banner to verify effectiveness
It's important to track the performance of your banner ads to determine what works and what doesn't. Try testing different colors, images, and texts to see which options produce the best results. This is data to analyze and optimize ads for higher performance in the future.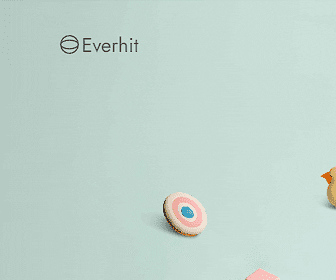 There are many different elements to consider, both visual and technical, to create effective ads. If you take these factors into account when creating advertising banners, your advertising will be successful and reach the desired audience.
5. Conclusion
Effective design (combined with well-thought-out targeting) will help to use media networks more effectively. It's important to follow the basic design rules to create the best ad:
choose the ideal structure of media advertising – focus on the value proposition and CTA;

choose a color palette that matches the style and character of the brand;

check the typography carefully: build a hierarchy to make sure the most important information stands out;

choose a stylish and simple design;

upload your own images to attract attention.
It's straightforward! Ensure your ads align with your business's marketing objectives and effectively convey information in a user-friendly manner. Have all design principles been taken into account? Would a redesign improve your CTR? And for a time-saving, resourceful option, utilize ad templates from BannerBoo!
We have created more than 12,000 templates on various topics for our customers to work with stylish and modern designs even without design skills. But it's also worth to remember:
don't use the same template style as your competitors;

create ads for your audience, so analyze which ad format brings more interaction;

do not load ads with text and flashing elements, keep the style simple;

do not forget about the mobile version of the banners;

use only high-quality images and backgrounds in banner ads.
Test different formats and constantly update your ad design. This will help to better interact with the target audience and avoid banner blindness and getting used to your brand's ads.
Frequently asked questions
What are banner ad templates, and how can they help my ad campaigns?
Banner templates are specially designed in the desired format with the ability to change every element. In fact, it's like a preparation for a future ad, where you only need to change the relevant information.
Templates are very easy to use, and they also:
help to create advertisements on their own, even without design knowledge;

show trends and styles in advertising designs;

teach the correct structure of banners and harmonious typography.
How to choose the right ad banner template?
First, you need to know the audience, namely, who is the person who will see the ad on the other side of the screen. What style does she like, what ad will she respond to? If you understand the answers to these questions, choosing a template will be easier.
Further:
choose the style and nature of advertising;

analyze the fonts and texts that are posted;

we check the animation and graphic elements that the ready-made template has.
What are some common mistakes to avoid when using banner ad templates?
We recommend avoiding templates that:
frequently used or obsolete;

are not suitable for your target audience;

have low quality or pixillated;

have dimensions that do not fit or do not correspond to the message.
What are the main elements of an effective advertising banner?
An effective banner should contain:
quality background image or video

clear concise text and active CTA

company logo and other brand elements (if necessary)

thoughtful and balanced animation.
How can I write compelling text for my banner ads?
First, you can take as a basis the text already written in the template.
Secondly, to analyze the information posted by competitors, colleagues in the market or other companies.
Third, write in a simple and clear manner, avoiding complex terminology to make it easier for the customer to read.