Are you aware that effective banners are the key to achieving desired results and capturing your audience's attention to boost your blog? Wondering how to design layouts that fulfill these essential functions and drive conversions? The answer lies in registering with BannerBoo! In this blog, we'll delve into the principles of creating consumer-attracting banners and highlight common mistakes that can hinder your success.
A banner is a vital tool in online marketing and web design. It's a cornerstone for any blog, as it not only grabs the attention of consumers but also communicates valuable information, promotes a company or product, establishes a brand identity, and inspires consumers to take action, be it making a purchase or registering on the website.
Incorporating banners into your blog enhances its success by serving as an integral component of its visual identity, aiding in brand recognition, and facilitating a more user-friendly content consumption experience.
To ensure that your blog's audience not only finds it but also derives value from it and becomes loyal followers, it's crucial to approach the banner creation process with the utmost care. Avoiding common mistakes that can confuse users and reduce their time spent on the site is essential.
Some of the most common mistakes that can negatively impact the banner, the perception of your blog, and your brand include:
incorrectly selected color;

low-quality image and other.
We provide a comprehensive guide to understanding banner best practices and pitfalls to avoid when creating them, ensuring you attract potential readers to your blog.
The power of blog banners
Competition for online consumers is intensifying, and bloggers are investing significant effort and energy into their content to drive traffic to their websites. Banners featured on your site play a crucial role in this process, as they are the first to capture attention and establish visual engagement. When an image resonates with users, they are more inclined to thoroughly read the information provided.
It is important to remember that banners are needed in blogs, as well as text because a lot of information is easier to perceive with the help of images. Readers like to look at graphics, especially if they emphasize the value of the information provided. Banners serve multiple valuable functions essential for audience interaction and analysis. Some of these functions include:
Formation of the brand image in the minds of consumers. Utilizing corporate colors and elements in banner creation significantly impacts brand recognition and fosters enduring relationships with users.
Advertising products and services. With the help of banners, you can draw the attention of potential consumers to the products and services you provide, tell about their advantages and available promotions or discounts.
Analytics and optimization. Analytics tools help track consumer behavior. You can research which of the images are more interesting to people, how many users click on the banners, thereby tracking their conversion. This information will provide an opportunity to choose the right strategy for the development of your blog.
The role of effective banners in the blog is difficult to overestimate. They are absolutely necessary for simple and interesting delivery of information and keeping users' attention to the presented text. Articles with attractive and thoughtful layouts look professional and inspire trust. Within seconds, readers decide if an article is worth their time based on its relevance and usefulness.
Rules for creating effective blog banners
Integrating banners into your blog is vital for crafting high-quality and captivating content. They capture consumers' attention and persuade the audience to explore the article. In just the initial moments of engaging with an image, users decide whether the information is intriguing and merits their interest.
However, it's effective banners that can fulfill all the essential functions and retain the visitor on the site. To achieve the desired impact, meticulous attention to detail, consideration of specific elements, and the creation of an image that resonates with the target audience are essential. We suggest you take a closer look at the key points that affect the effectiveness of the designed banners.
A clear message
When users view a banner, it's crucial that they immediately grasp its message. Before designing it, consider the message you want to convey to your audience. Keep it simple and straightforward, emphasizing the main idea while highlighting the benefits for the viewer.
It's essential to emphasize that the most effective banners convey a concise yet crucial message. Avoid overwhelming the design with excessive product or service descriptions. Keep it simple and impactful.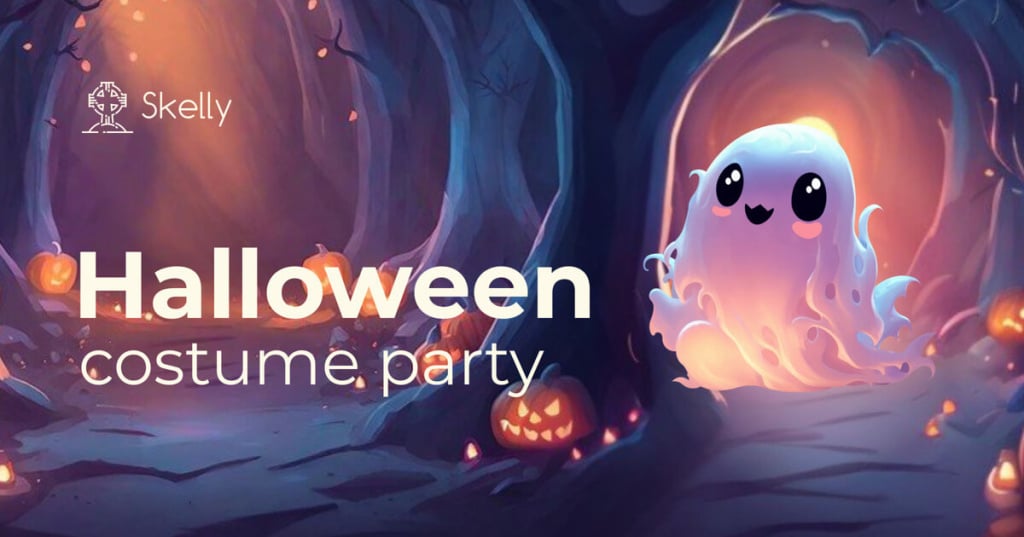 *example of a Halloween template by BannerBoo
Use high-quality images
When using images in your banner, ensure they are high-quality and showcase the product or service in the best possible light. Prior to development, select photos that highlight the product's advantages, captivate the consumer, and pique their curiosity. If feasible, consider arranging a photo session and creating layouts using professionally made elements.
Also, don't forget about the right combination of colors. Make the banner as attractive as possible and take into account the color psychology of consumers.
This principle applies not only to images but also to fonts and the background.
For instance, the color red is often used to create a sense of urgency and encourage immediate action, such as making a purchase. It is commonly used for promotions or discounts. However, it may not be suitable for legal firms or advertising eco-friendly products.
Before designing a layout, familiarize yourself with color combinations and understand the emotional impact of each color. For instance, text in yellow on an orange background may be challenging for consumers to read, and visually, it appears unappealing. Therefore, paying attention to such details can yield a pleasantly surprising result.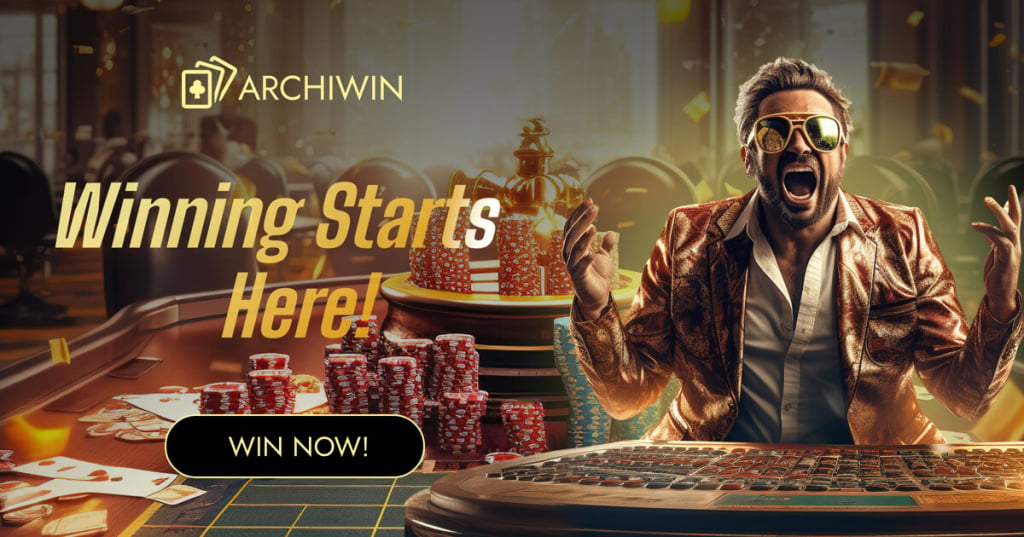 *example of a Gaming template by BannerBoo
Stick to branding
Logo and corporate style – important brand attributes. They help to stand out among competitors and create a positive attitude of consumers towards the company. Incorporating them into banners and all advertising layouts facilitates quicker brand recognition for users, contributing to the formation and maintenance of a positive brand image.
Consumers who are familiar with your brand will be more loyal to your blog and the information you provide. Text and content will be perceived with understanding and trust.
Consistent use of branded elements and a unified style will swiftly distinguish your blog from others, fostering a sense of reliability and stability. It's a way to convey your philosophy and communicate brand values effectively.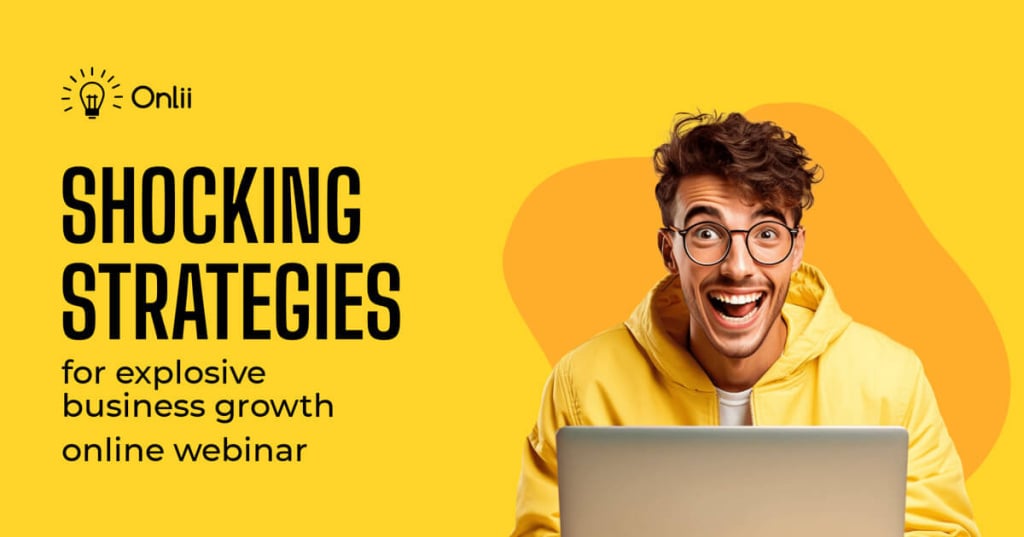 *example of a Business template by BannerBoo
Composition and balance
When designing an effective banner, don't forget about composition and balance. Do not overload the layout, and remember that each element needs air.
If you need to place an image on the right, then make sure that there is also something on the left, such as the text of the message.
Also, don't forget about accents. Highlight key information with fonts, blocks, or colors so that the consumer notices it. Before creating a banner, decide on fonts and do not use more than 2 options in the layout. It is better to "play" with sizes or formats.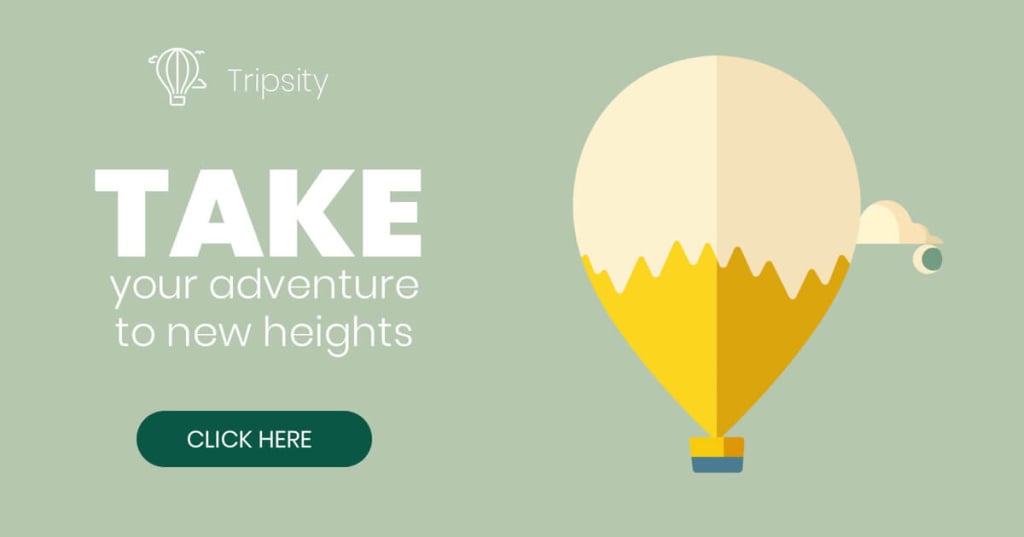 *example of a Travel template by BannerBoo
Optimization for mobile devices
It is important to remember that users learn the necessary information from different devices. These can be computers, tablets and mobile phones. If you want the banner to perform all its functions and provide the maximum result, it is important to take care of its adaptability. That is, in any format, the layout should look clear and adjust to the screen size.

*example of a Pet template by BannerBoo
A strong and clear call to action
The efficiency of banners hinges on the number of conversions—actions taken by consumers after viewing the layout. A clear and compelling call to action is pivotal in driving this process.
A call to action (CTA) encourages the consumer to move to the next stage of the funnel. It can be making a purchase, registering on the site, writing a review or subscribing to a newsletter. It's crucial to note that a CTA isn't just a clear phrase. To achieve the desired result, attention to detail is key:
create a message that encourages action;

think about its placement in the layout;

focus attention on it with the help of design – color, font, visual perception.
Before uploading an image to your blog, make sure that the main point of the text is clear and that users know what to do after learning the information.
Remember, clicking on the call to action should direct the customer to the page featuring the products or services that caught their interest. This way, your CTA will work effectively and yield the desired results.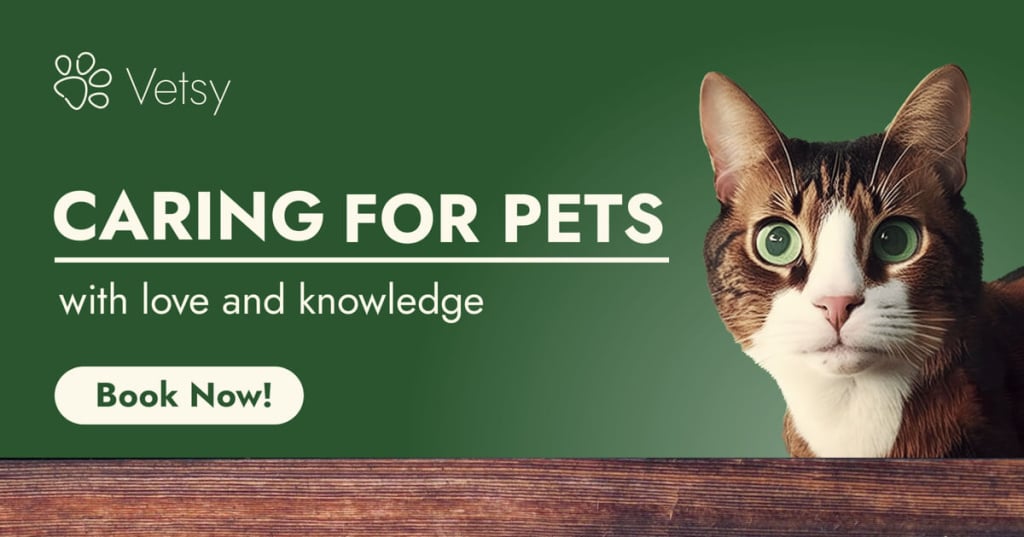 *example of a Pet template by BannerBoo
Typical mistakes when creating ineffective banners
While browsing the internet and various blogs, you might have encountered numerous banners without giving them much thought. This lack of attention could signify their ineffectiveness, indicating that the creators made mistakes hindering the desired impact. Let's delve into a detailed analysis of common errors in banner creation that thwart the achievement of your intended goals.
Avoid mess and clutter
Consumers have a very subtle sense of the intentions of the authors who created the blog and banner design. Literally in a few seconds, the client understands what it is about and this also applies to the layouts that are used.
When reading a large amount of information, the user always wants to quickly understand the essence of what is being said, and pictures make this process much easier. Within 5 seconds, you can understand whether the information provided is effective and useful. This means that all the banners you use should be easy to understand.
The amount of information and its placement play an important role in this. Do not try to talk about the product or service as much as possible – highlight only the main points and convey this information to the consumer. Don't forget about balance and accents. Highlight the main text with headings so that users immediately notice them.
Avoid low-quality images
Using low-quality images is a frequent blogging blunder. It has the potential to ruin the layout and leave a negative impression of the brand overall. To captivate consumers and grab attention for the information at hand, ensuring the finest presentation of your product or service is crucial during banner development.
The best solution would be to conduct a preliminary photo session, which will ensure professional images and allow you to show your brand from the best side. If this is not possible, then high-quality stock photos can come in handy.
Inconsistent branding
The use of brand elements such as the logo, company colors and design elements helps to increase brand awareness and creates a positive impression of the brand and builds trust.
A uniform style of banners distinguishes a brand from competitors and makes consumers more loyal to it.
If you use different fonts and colors every time, you can confuse the client and lead to misunderstanding. So stick to branding to get the most out of it.
Neglecting mobile traffic
Often, when creating banners, blog authors do not take into account that many consumers view information from mobile devices or tablets, and do not adapt their banners for these devices. This is important information for promotion and traffic.
In order for customers to be able to conveniently view information, it is necessary to take care of adapting images and layouts to different formats. Only then can you be certain that the customer will get all the value that you convey in your blog.
No call to action
The main role of blog banners is to attract consumers' attention, emphasize important information and encourage them to move to the next stage of the funnel, such as purchase, registration and other actions.
After seeing the layout, the consumer should clearly understand what to do next. A clear call to action that cannot be ignored helps with this. Formulate an attractive and simple CTA, highlight it with color, font or size, and only then the banner can be considered complete and effective.
BannerBoo's online banner generator will help you design effective blog layouts
Crafting impactful banners becomes a breeze with BannerBoo's online builder. With its assistance, both blogging and image development will be swift, requiring minimal effort.
After registration, any user will understand that the service is maximally adapted to needs and helps to avoid the most common mistakes related to working with images. A convenient interface and many functions make it possible to quickly and easily create the necessary layouts from scratch, or use the gallery of templates (BannerBoo has over 12,000).
The proposed templates are developed by professional designers and take into account all the necessary criteria for the maximum effectiveness of your banners. Using them, you are guaranteed to get the desired result.
The great advantage of the online editor is the ability to easily change the finished layout to a different format with just a few clicks. This greatly simplifies work with various gadgets and devices, keeping the appearance of the layout, which allows the target audience to comfortably view the blog both from a computer and from a tablet.
Here, you can discover a plethora of high-quality images for your layouts. BannerBoo has curated a list of categories to facilitate your search. Simply select the topics, and the banner builder will present suitable options for you. It's worth mentioning that BannerBoo stays updated with trends, ensuring that each design is tailored to meet your requirements.
BannerBoo provides many graphic elements and objects that you can apply to your layouts. This will help to highlight the main information and balance the banner to attract the attention of consumers.
The online editor also features an extensive gallery of fonts. Utilize them to craft an eye-catching title for your banner, effortlessly conveying the necessary information to consumers.
An important function of the service for creating banners is the quick upload of ready-made layouts to the necessary resource. This can be done as conveniently as possible – insert the link where the layout should be placed into the required field and click the "Distribute" button.
BannerBoo is the most simple and convenient service for bloggers, marketers and content creators, which simplifies the process of creating layouts and, with the help of templates developed by professional designers, eliminates the biggest mistakes that affect conversion and the attitude of consumers to your blog.
Examples of effective banners
Absolutely, the effectiveness of banners hinges on several factors. Even though all images serve a common goal, overlooking common mistakes can lead to a dearth of traffic and, worse, a negative perception of the brand.
We offer to consider examples to determine which banners fulfill their function and achieve the desired result, and which may remain without the attention of consumers.
Consider the first banner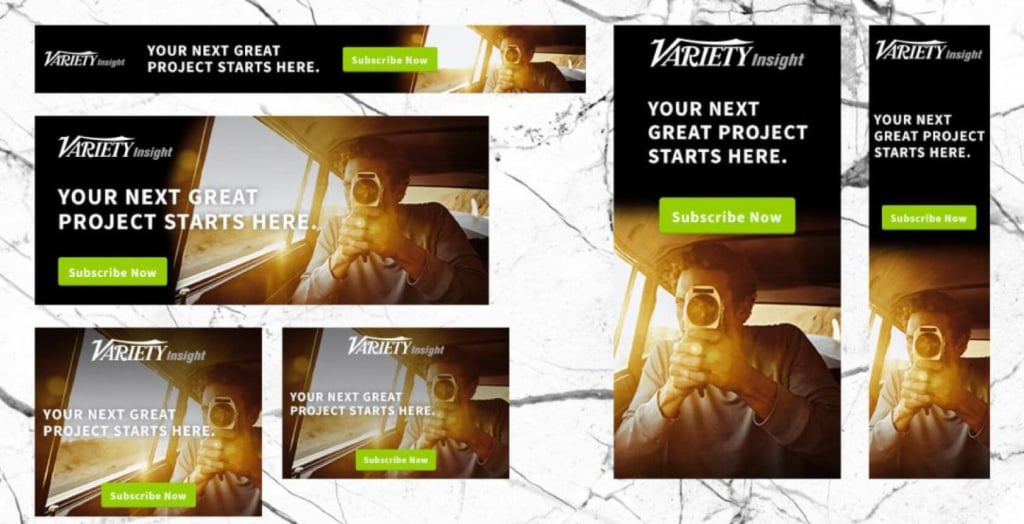 This banner is effective because it takes into account all the factors that we discussed before. In the image, we can see that the author has selected a high-quality image, placed the company logo so that the user can immediately identify the brand. The main information is highlighted with a header, easy to read and understand. The call to action is clear and focused.
Also, a big plus is that the same banner is created for different formats, this will provide an opportunity not only to place it on different advertising resources, but also to adapt it to different devices.
Let's go to the next banner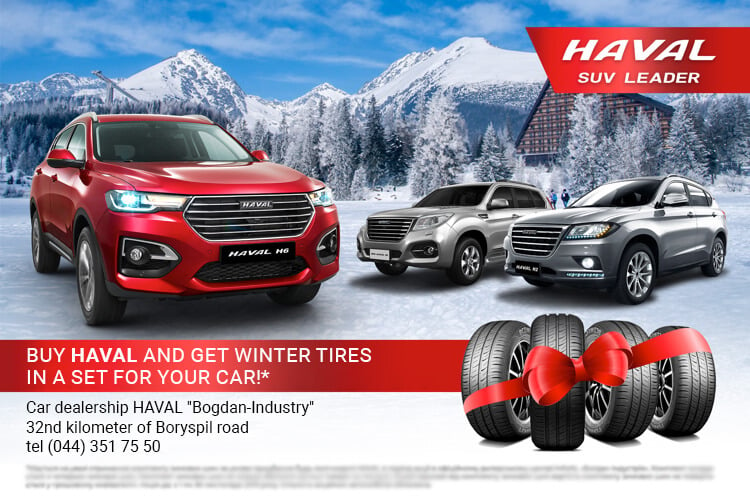 This banner is not effective enough because despite the fact that the author followed almost all the necessary rules – placed a high-quality image, clear text message, there is a bonus in the form of a gift – a set of tires, but there is no call to action. That is, when the consumer sees this layout, it is not clear what to do next.
Compared to the previous banner, this one loses and may not bring the desired result.
Let's consider another option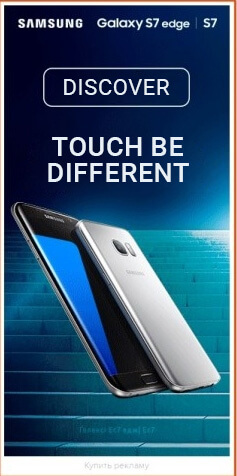 This banner can also be considered effective because it takes into account all the rules. The author uses a high-quality image, maintains proportions, and does not overload the layout with information. The user can see the company logo, understand the main essence of the message and perform the target action – "Discover". Such a layout will stand out among competitors and attract attention.
And here is another example of advertising that may not bring results.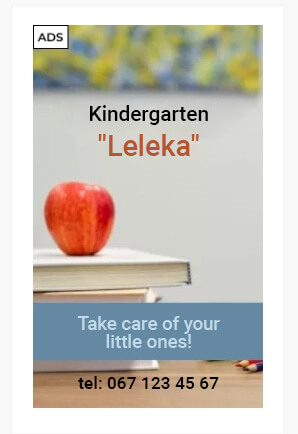 In the layout, we see an image that does not reflect the essence of the proposal – a kindergarten. The essence of the message is not disclosed, there is no logo and call to action. Such a banner will be able to attract attention, but it will significantly lose to competitors.
We hope that with examples it became clear how all the above rules affect the effectiveness of banners and which of them will help in attracting customers, and which will be ignored. If you have difficulties with the development of banners, use the BannerBoo online editor. With its help, you will do everything right and avoid making mistakes. Read more about the service in the blog.
How to effectively use BannerBoo's online banner design service?
BannerBoo is a convenient and simple service for developing professional banners. With its help, you can create numerous layouts for advertising in Google, social networks, blogs, and other platforms.
The service will become an indispensable assistant for both beginners and professional marketers, target specialists, and anyone who wants to create high-quality and effective layouts. The first step to work is registration. You can register on the platform in just a few steps, or with the help of a Facebook or Google account.
When you enter your personal account, you'll encounter a user-friendly and intuitive interface. Take the time to explore both the free and premium features of the service to select the option that aligns with your preferences.
By going to create a banner, decide whether you want to develop it by yourself from scratch or use the proposed templates from BannerBoo.
If you chose the second option, it would greatly simplify the work and help you avoid the most common mistakes when developing a layout because all templates are created by professional designers taking into account trends and efficiency factors.
The service also provides a large gallery of fonts, images and objects that you can use for your banners. With their help, your layout will definitely stand out and attract the attention of consumers. Remember that you can work on the project in a team. For this, it is necessary to connect a "workspace" and add participants for discussion and setting tasks.
BannerBoo provides an opportunity to quickly and conveniently adapt the designed layouts to any format. You can change the size of the layout in just a few clicks and at the same time keep the visual appearance and balance of the banner.
To speed up, uploading of the finished layout to the necessary advertising resource – use the export functions – specify the link to the place of placement in your personal account and click the "Share" button. BannerBoo also offers various convenient formats for saving designed layouts.
Using BannerBoo's online service provides an opportunity to create effective banners, saves your time and resources. Use all its functions to the maximum and achieve the desired results.
Conclusion
Banners serve as a potent online marketing tool, facilitating the promotion of your product or service and drawing consumers to your blog. The layout is the initial focal point where people direct their attention. Each brand has approximately 5 seconds to captivate and leave a lasting impression.
But not all designs of banners are considered effective and encourage users to move to another stage of the funnel. To achieve the desired result, it is necessary to perform several steps:
Consider the target audience and the purpose of the design when developing the layout. Identify for whom and for what the layout is intended.

Get inspired by ready-made layouts and understand what you want to do to attract the attention of consumers. They can help search engines and examples of ready-made banners.

Develop a strong headline that will stand out and be remembered.

Select top-notch images that showcase the product or service in the best light.

Adhere to branding and use branded elements, colors and fonts.

Do not overload the layout.

Highlight the main points that benefit users.

Place a strong and clear call to action on the layout, so customers know what to do next.

Remember the adaptability of layouts for different devices (computers, tablets, mobile phones).

Track performance and test different layouts for different target audiences.
With the help of effective banners, you will be able to attract traffic to the site, promote your blog and gain consumer loyalty to your brand.
The BannerBoo online banner editor will help you create effective banners. From the first seconds of use, you will be able to develop templates, which will appeal to your target audience and have the desired effect. See for yourself – create your first layout using the service.
Frequently asked questions
Why can banner ads be ineffective?
Many factors affect the effectiveness of banners, such as high-quality images, a strong call to action, the essence of the message, legibility of fonts. Adaptation of layouts for different gadgets also affects the result. If you follow the rules of composition and do not forget about balance, at the same time, experiment with layouts for different target audiences, the result is guaranteed.
What should be considered when creating a banner?
When developing a banner, it is necessary to take into account the needs of the target audience, work out a profitable offer and create an effective call to action. If the banner involves the use of images, make sure that they are of high quality and demonstrate the product or service from the best side. Remember that the layout must be adapted to different devices.
How to prevent banner blindness?
Users regularly encounter various advertisements, sometimes this leads to the fact that they stop noticing advertising banners on websites or blogs. In order for your layout not only to be noticed, but also to be reacted to, it is necessary to put significant effort into its creation: choose an interesting, high-quality image, highlight the main information with the help of headings, graphic elements or color, do not overload the layout, and develop a clear call to action that will encourage the user to click on the banner and move to another stage of the funnel.
Are banners an effective means of advertising?
Banner advertising is an effective online marketing tool that helps promote products, services or blogs. With its help, you can achieve the following goals:
attract traffic to the site;

increase brand recognition;

advertise a product or service;

inform about available promotions and discounts.
Placement of banner advertising on the Internet is a flexible and effective method of promotion, provided that the developed layout meets all requirements and can interest the target audience.
How easy is it to make a banner?
If you have no graphic design skills, or you need to quickly and effortlessly create an effective banner that will attract the attention of consumers and be remembered – use BannerBoo's online builder. The service offers comfortable terms of use and an extensive library of templates for creating various advertisements.