Have you created an incredible product that you can't wait to tell the whole world about? And did you know that launch and promotion are no less important than the quality of the product or service? To steer clear of the challenge of low demand, or worse, utter indifference toward your product, it's crucial to meticulously craft a promotion strategy. We'll delve into the various approaches and, more importantly, identify the ones that align best with your business.
Introduction
According to the report from Harvard Business School, every year around the world appears 30,000 new types of consumer goods. Most of them, to be more specific, 95%, doomed not simply to lack of demand, but to complete oblivion. It is interesting that not a single, even the most experienced company, is immune from such a failure. If a giant like Colgate with a huge base of loyal customers managed to survive the fiasco with the launch of a line of semifinished products, such experiments can be a death sentence for a small or medium-sized business. Why does this happen? The answer is simple: an ineffective marketing strategy. The topic is debatable, interesting, and for someone even painful. Therefore, today we will consider how to choose the best way of promotion product advertising campaign to achieve the maximum result.
Understanding the target audience
82% of entrepreneurs assert that diligent research and continuous monitoring of customer preferences are instrumental in shaping an effective marketing strategy. Progress becomes nearly impossible without a clear understanding of what distinguishes your business, who your existing customers are, why they choose you, and precisely where they make their purchases.
Fortunately, a wealth of useful information can be found online. We are most interested in data and demographic statistics because it is this knowledge that will help you get a clear picture, moreover, supported by facts, of your audience.
Working on a portrait of the target audience, it is worth paying special attention to the following factors:
Demographic information: This includes personal information such as place of residence, age, occupation and income.

Psychographic information: personality traits, interests, beliefs and lifestyle.

Goals, Challenges, Pain Points: In this section, you as the seller should define how your product aligns with and addresses the goals, challenges, or pain points of potential buyers. For example, if you created an app with home workouts, then the imaginary customer may suffer from a sedentary lifestyle, feel insecure due to physical weakness and want to get stronger.

Values: delve into the core of what your buyers hold in high regard. This point extends beyond values to encompass the motivations that drive your customers. For example, your customer cares about the environment and wants to reduce his carbon footprint, so he buys goods exclusively from local producers.

Favorite channels for receiving information: places where your audience spends the most time. By watching a video on YouTube or TikTok, or scrolling through the feed on Instagram? It's possible that your audience trusts Google and other search engines the most. Then you definitely cannot do without your own profile on Google My Business. Knowing where your audience is viewing information is critical when you're running a paid advertising campaign.

Favorite type of content: There is a direct correlation between what type of content resonates most with your audience and their favorite channels. What could it be? E-book, publications on social networks, vlog or podcast – it's all content.

Buying Behavior or How Your Buyer Loses Money: Impulsive or Judicious? Can they buy even an out-of-season item just because they like it? Knowing the answers to these questions will give you a better understanding of their motivation.
Remember that it is important not only to know your own buyers, but also to speak with them in their language.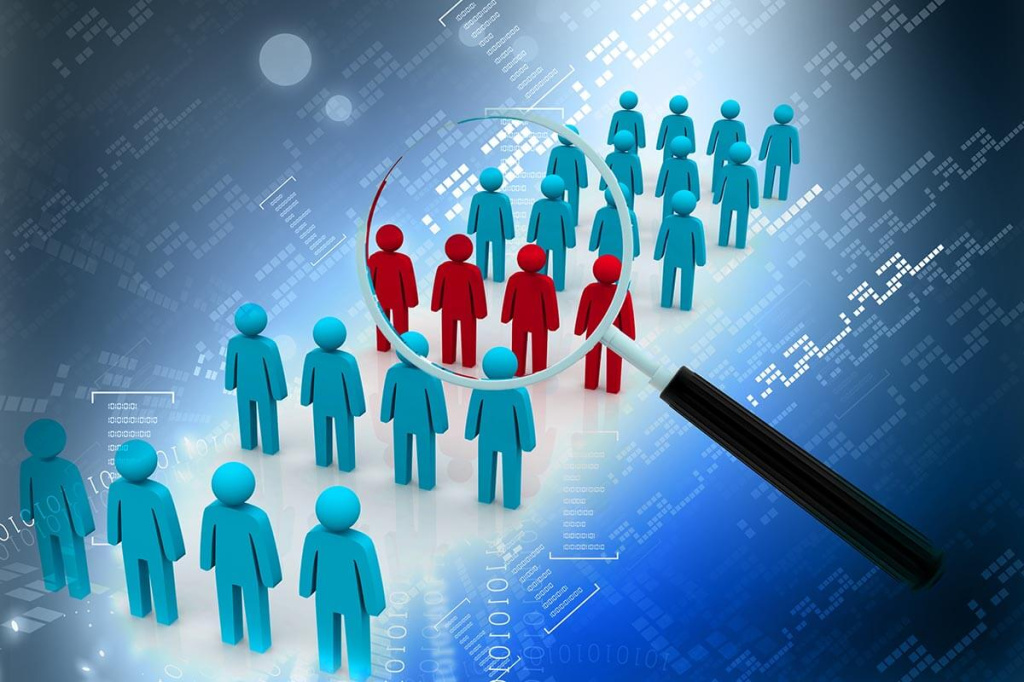 Using content marketing
Content marketing is a reliable electronic marketing tool, which is used closely 97% of brands. This remarkable adoption rate reflects the contemporary consumer's inclination to engage with businesses and seek in-depth insights through content. The primary objective of content marketing lies in cultivating brand authority, amplifying product recognition, and forging meaningful connections with potential buyers.
There are many types of content:
advertising content;

blog posts;

electronic catalogs and articles;

images and infographics;

podcasts and videos;

case studies;

posts on social networks.
The best part is that you don't have to limit yourself. Writing posts on blog, don't forget about the video. E-catalogs and webinars with the participation of your experts or guest experts also help in lead generation (finding new customers and getting their data for feedback) and increasing engagement of current buyers. Content marketing appeals not only to your audience, but also to search engines. Quality regular content helps improve rankings and attract more traffic to the product page. In simple terms, search engines thrive on users discovering valuable information. It's a win-win scenario—search engines benefit as users stay put after finding what they need, and you reap the rewards by having your genuinely noteworthy content prominently featured on the first page of search results. According to the latest data, the #1 organic position in Google search provides CTR (click-through rate to measure the percentage of people who click on a certain link on web pages) in 39.6%. It is worth fighting for such a result.
It's not just users who swiftly become reliant on social media; businesses, too, find themselves dependent on these platforms. Statistics prove that 91% of small businesses maintain a presence on social networks. This strategic move is backed by compelling statistics, considering that the active user base on social networks has already soared to an impressive 4.9 billion. The interesting thing is that most users are not tied to one specific platform, using many at the same time. The most popular use the following social networks:
Facebook;

YouTube;

WhatsApp;

Instagram;

WeChat;

TikTok;
Speaking of social network marketing, we mean the active use of social networks to achieve commercial goals. A simple question arises: how to start? First, we return to the need to define your target audience. By knowing her and the channels she uses, you choose the most relevant platforms. By creating your company profile and doing posts on the social network, you gradually fill the page with content.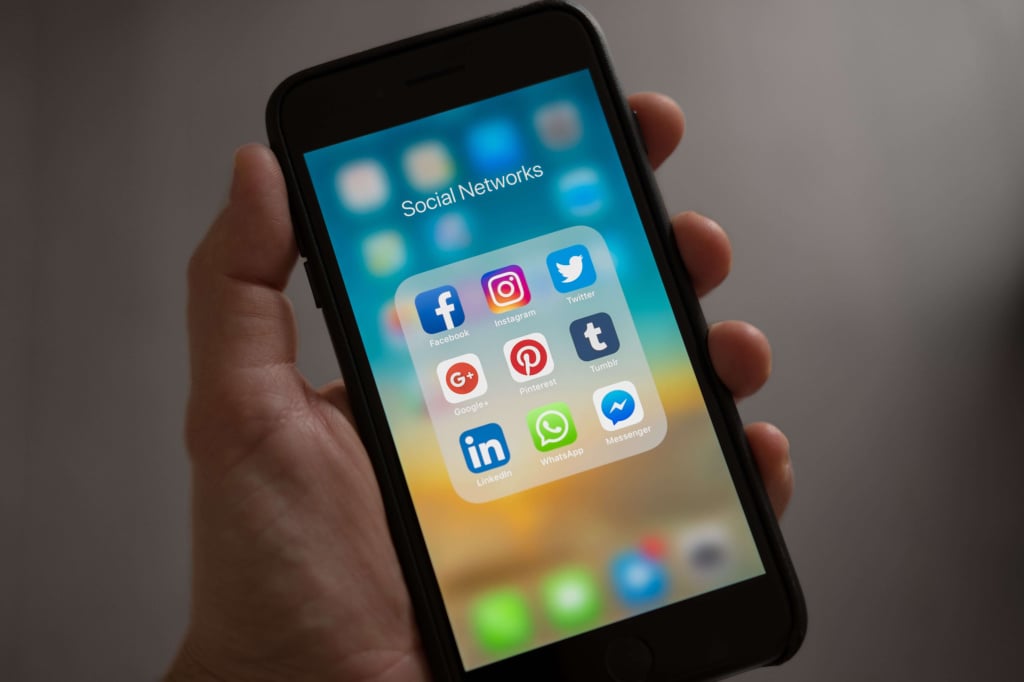 Most social networks, such as Facebook and Instagram, allow you to set profile ads so that only a specific age group or residents of the locations you specify will see them.
While leveraging social media for brand, product, or service promotion is a straightforward approach, it's equally ideal for fostering community development. This not only enhances your ability to attract new customers but also facilitates the transformation of existing customers into loyal advocates for your brand.
Email marketing campaigns
Although considered one of the oldest e-marketing techniques, email marketing remains a potent and effective means of reaching your customers. The credibility of this approach is underscored by the fact that 66% of customers make purchases following receipt of an email.
What should be email marketing campaign so that it does not end up in the spam folder?
Send personalized emails.

The subject of the letter should be concise and clear.

Send exclusive offers by mail.

Offer discounts and promotional offers.

Use at least one call to action.

Don't forget to update your customer base.

Enter your social networks.
Here are some more ideas to make an email marketing campaign work:
Ask the buyer to leave feedback.

Remind that the customer has items in his wish list/shopping cart.

Get acquainted with the latest updates in the company's activities.
A primary objective of an email marketing campaign is to serve as a gentle reminder to potential customers who have previously expressed interest in your product or service.
Paid advertising and Google Ads
Although organic marketing is quite an effective strategy that can help increase product page traffic and bring more potential customers, using paid advertising will allow you to target and reach a new audience.
Many channels offer paid advertising, such as social networks, search engines such as Google with its Google Ads and PPC marketing. This is a dynamic market that should not be ignored. In 2023, Google Ads are used by 80% of businesses all over the world. Furthermore, Google Ads successfully capture the attention of an impressive 90% of users.
The main advantage of most of these platforms is that you can spend a fixed budget and see results. This means that any business, regardless of its size, can take advantage of the benefits of using paid advertising. They include:
the ability to add images to Google Ads search ads;

the ability to test and optimize advertisements;

possibility to personalize advertising.
You can use all the data you receive from serving paid advertising. This will allow you to quickly adjust your marketing campaign. Let's say you run a Facebook ad to promote your podcast. The podcast starts to attract a lot of traffic, which means that you see that your audience is interested in the topic. In this case, you can create a blog, a step-by-step guide or a checklist for additional product promotions.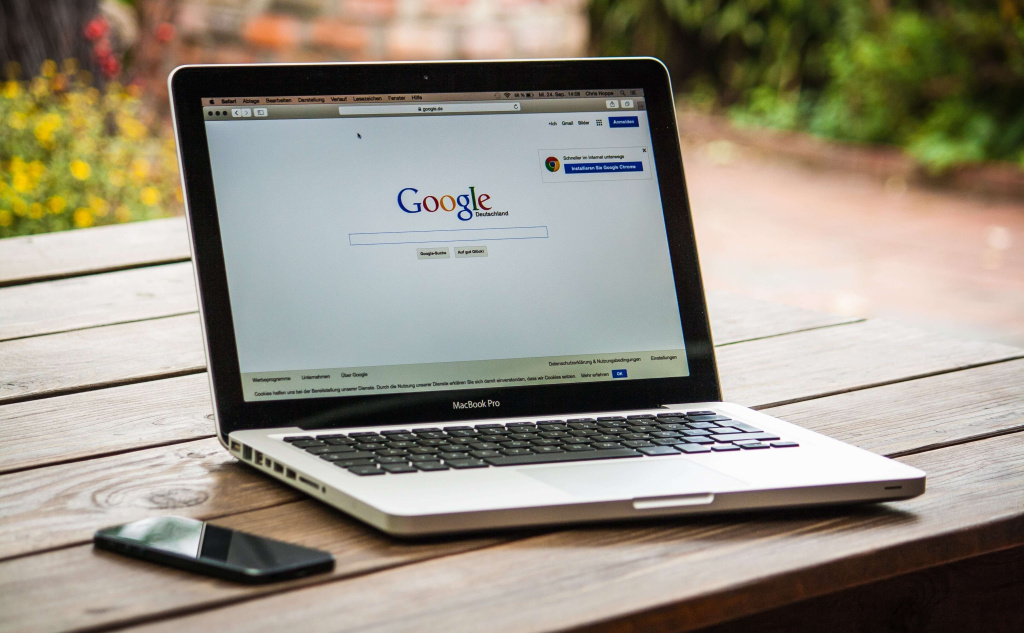 Search engine optimization (SEO)
Search engine optimization, commonly known by the acronym SEO, is an effective digital marketing strategy that helps increase the visibility of your brand, service or business online.
The main goal of search engine optimization is to optimize any kind of content – from a landing page to a blog – so that it can be easily found by a regular and potential buyer.
Search engine optimization helps increase traffic and improve user interaction. There are several key elements to consider improving this interaction:
relevant keywords;

quality backlinks;

link;

meta-descriptions;

image;
Search optimization, unlike paid advertising, is free, but this does not mean that this strategy cannot be taken seriously. This is constant work on quality content and regular adjustment of the strategy. Those numbers are telling! In 2023, a robust 69% are actively involved in search engine optimization, showcasing a notable increase from the 63% reported just a year ago. This substantial growth is a testament to the proven effectiveness of SEO strategies.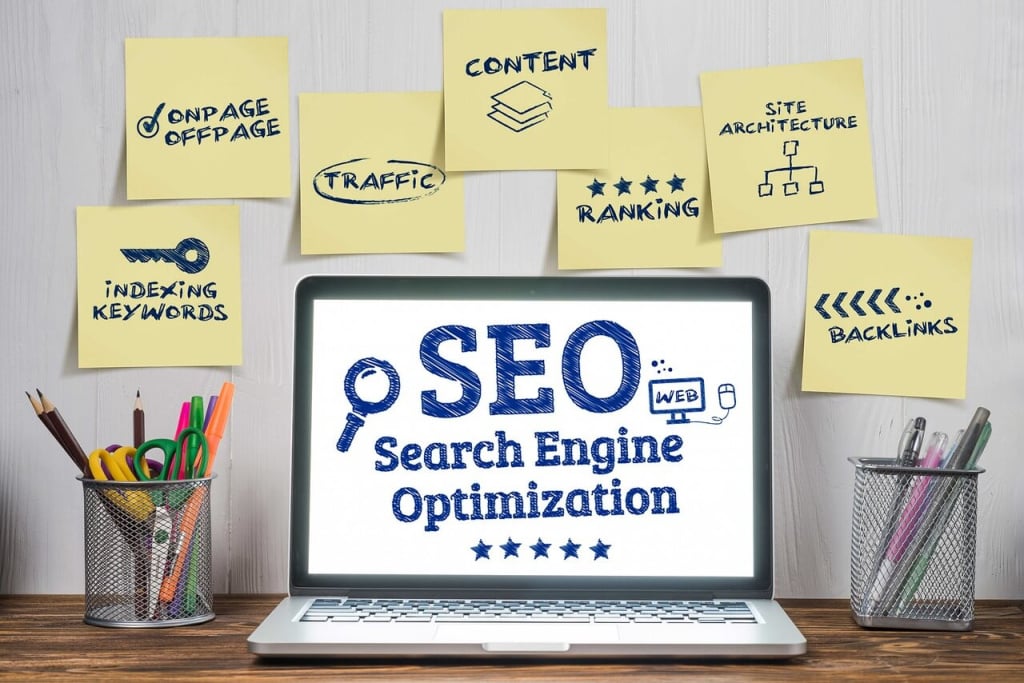 Influence marketing
It is literally the interaction of business and opinion leaders to promote a product or service. This type of marketing can help you to reach the target audience and improve the results of your advertising campaign. To make this interaction beneficial for both parties, choose an influencer who: a) shares the company's values ​​and b) has an audience that might be interested in your product.
Remember that the number of followers is not a guarantee of success. What is really important is how the blogger interacts with the audience, the topics he discusses and his interests. Research conducted by Glossy proves that microblogs (audience of less than 100,000) engage better with their followers, making them more attractive to collaborate with.
What does influencer marketing usually look like? It may be:
event promotion;

sending product sample to blogger for test and further review;

conduct of raffles;

transferring your page in a social network to an opinion leader (for example, a blogger takes and publishes a story from your business account);

inviting a blogger as a host;

creation of unique content at the customer's request.
What are the business benefits of using influencer marketing?
Engagement of potential buyers because almost 61% of respondents trust the recommendations of bloggers.

Increase sales.

Improving brand awareness.
The impact of influencer marketing is difficult to overestimate. The more time we spend on social networks, the more they influence the formation of our tastes and preferences. Statistics prove that 82% of users bought the product after viewing advertising on social networks.
Conducting webinars and online events
Webinars and online events are effective ways to pique interest in your product or service. They not only enhance engagement with your existing client base but also reach potential buyers. Moreover, they aid in conveying the value of your offering and fostering trust with customers. Preparing for webinars and online events involves two components: technical aspects (choosing the hosting platform) and conceptual considerations (identifying the target audience and purpose of the event).
What are the benefits of using webinars in your marketing strategy?
Webinars are profitable.
Compared to other marketing strategies such as PPC or email marketing, webinars are cheaper.

Webinars generate traffic.

Help to transform potential buyers into current buyers.

Increases your expertise in the eyes of potential buyers.
To conduct a successful webinar or online event, you need:
determine your target audience;

think about what real benefit the webinar participants will receive;

promote the webinar before the event itself and collect customer reviews after the event.
When preparing a webinar, keep in mind that it shouldn't solely focus on advertising your product. In fact, 78% of users report that webinars actively trying to sell a product tend to repel them.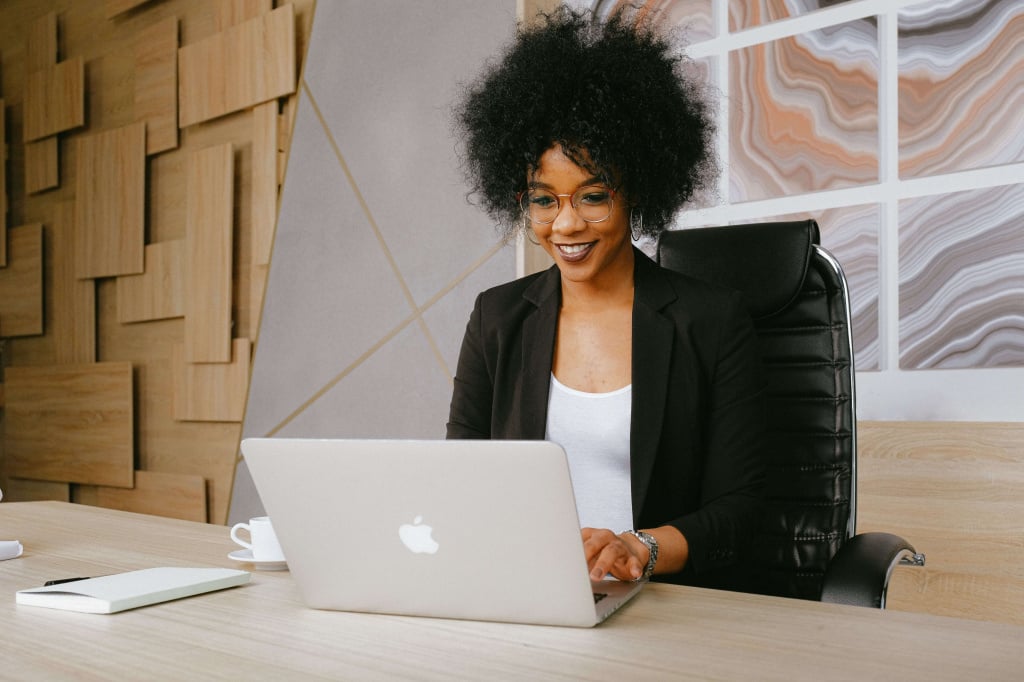 Partnership with affiliates and resellers
Partnerships with affiliates and resellers involve the involvement of third parties to promote and sell products, for which they receive a certain percentage of the profit.
Affiliates choose the products they can sell and then advertise them on various platforms such as social networks. If successful, the affiliate receives a small reward. The following points can be highlighted among the main advantages of such a marketing strategy
it is a mutually beneficial partnership where all parties are interested in a positive outcome;

such a partnership is possible not only between a person and a business, but also between two companies.
Affiliate marketing tools include:
social networks;

blogs;

content marketing;

website;

digital billboards.
This strategy has proven itself especially well for the following industries:
Affiliate marketing is developing quite rapidly. The value of the global affiliate marketing industry reaches over 17 billion dollars. 81% of brands note that they were able to increase brand awareness and improve sales thanks to cooperation with affiliates.
Customer reviews
Buyers trust buyers and, to the surprise of many, want to get other people's opinions, especially before spending money. To better understand why we all value customer reviews, let's look at the latest statistics:
Therefore, marketers and entrepreneurs should not neglect such a powerful tool. It is important to encourage your own current customers to rate your service and leave feedback after each purchase. You can also motivate your clients to write reviews in exchange for discounts.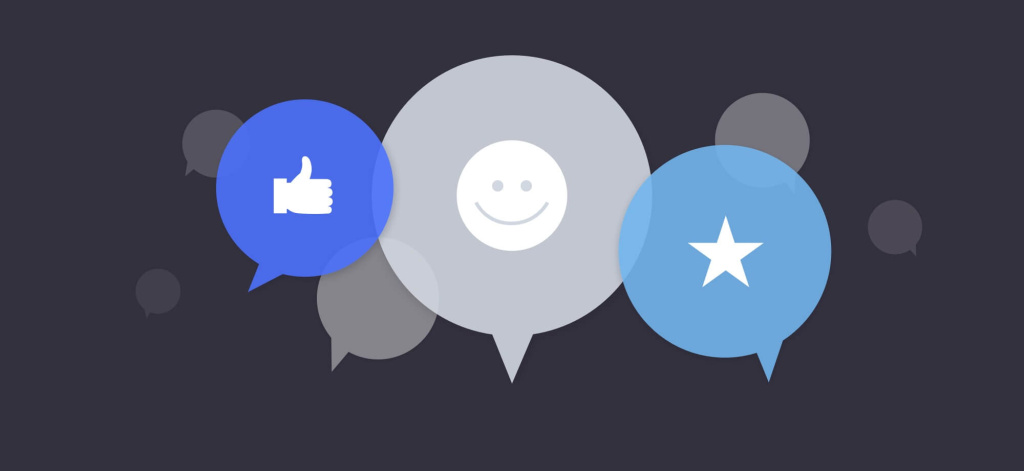 Launch of promotions and discounts
Launching promotions and discounts is a widespread marketing technique, the main purpose of which is to stimulate consumer interest and generate profit in a short period of time. It covers a number of different tactics, such as coupons, contests, loyalty programs and other types of incentives, which are designed specifically to encourage the buyers to buy a product or perform another specific action.
Sales promotion is an essential component of any marketing strategy, especially when a business is looking for new opportunities to increase sales or improve customer loyalty.
The first step to successfully launching promotions and discounts there is a definition of goals. Your goals should be:
concrete;

measurable;

achievable;

relevant;

limited in time.
Your goals should also guide your overall marketing strategy. For example, if the goal is to increase sales for a specific product unit, you can offer a discount or arrange a special offer. If you want to find new customers, you can offer a free trial of your product or a discount for those who buy from you for the first time.
The timing and duration of a sales promotion campaign also affect its effectiveness. You need to pay attention to the following factors:
behavior of target audience;

promotions and discounts that at the same time offered by your competitors;

own resources.
For example, if your product belongs to the seasonal category, you can launch your promotion before the start of the season. The duration of the campaign should be long enough to generate interest, but short enough to create a sense of urgency.
There are many different marketing campaigns, but these are the most popular types of sales:
flash sales;

festive;

free shipping + free returns;

buy one and get the other as a gift;

loyalty programs;

discounts.
Buyers love various promotions and discounts, but businesses need to remember that similar campaigns can affect profits. Promotions such as discounts and free trials can reduce your sales revenue. To reduce the risks, businesses must ensure that their marketing campaigns are focused on generating long-term revenue and attracting loyal customers, rather than short-term profits.
Monitoring and analytics
After you have used the chosen strategies to promote a new product, it is worth taking the time to analyze the results. It is the completion of the campaign that allows you to get the full picture. You'll see what worked well and what didn't. In addition, you will be able to analyze key performance indicators to improve them in the future. What should you pay special attention to?
First, compare the objectives and key results.

Second, evaluate the return on investment in advertising.

Third, evaluate how successful collaborations with other brands or influencers have been, review the results of the marketing campaign on social networks.
So, you can assess whether your company intends to employ similar tactics in the long run. It's crucial to monitor changes in website traffic after the blog posts are published, the percentage of opened emails in the email campaign launch, and the activity on your social media pages.
Conclusion
Exploring diverse marketing strategies to promote your business is key, but it's crucial to tailor them to the needs of your current and potential customers. Instead of immediately pursuing expansive growth and a substantial increase in sales, prioritize building a strong foundation with your existing client base and fostering meaningful connections. Once this groundwork is laid, you can confidently incorporate other strategies, as discussed above.
Frequently asked questions
How to promote your goods and services?
There are dozens of different ways to promote a new product or service. Some of the most popular strategies today are: content marketing, SMM, email marketing, paid advertising in both search engines and social networks, search engine optimization, influencer marketing, hosting webinars, online or live events. Special promotions and discounts also work great, as well as using reviews and attracting affiliates.
What is the most effective way to promote a new product?
One of the most effective methods of promotion is content marketing, which allows you to achieve 2 goals at the same time:
a) tell more about all the advantages of the product or service with the help of interesting content;
b) warm up the audience, encouraging them to purchase the product.
What are the strategies for promoting products and services?
Marketing of social networks, email marketing, content marketing, advertising and public relations are ideal for promoting your products and services.
Which strategy for promoting a product or service is considered the most effective?
It is difficult to single out just one strategy because marketers usually use several at the same time. First of all, you need to focus on your business model and specifics of your audience. Those strategies that increase interest in your product can be considered undoubtedly effective. Example:
suggest your current customer's exclusive preview;
create a gift guide, where you can place a new product among your bestsellers;
share content that your customers have created and encourage them to create even more;
suggest a discount in exchange for a subscription to the newsletter;
use targeted advertising;
cooperate with influencers.
What are three easy ways to promote new business?
The three easiest ways to promote a new business are using social media, digital advertising, and search engine optimization.
What are the 4 steps of promoting products and services to customers?
These 4 steps are represented by the following stages:
strategic marketing analysis;
marketing mix planning;
implementation of the plan;
marketing control.
What are the 5 methods of promotion?
Traditional promotion methods include:
direct sales;
advertising;
PR and public relations;
personal sale;
sales promotion.
What is the 5W method, and how is it used for product promotion?
It is a way of segmenting the audience and determining their needs, developed and presented by Mark Sherrington. According to this method, you need to answer 5 questions:
where the customer buys your product;
why does he buy it, what is his motivation;
who is your client;
when he buys it;
what he buys, what type of product.
This technique will help you optimize your marketing efforts and remember that you can't develop campaigns just for an abstract buyer, you need to focus on the existing data about your customer.