Advertising banners for mobile devices are quite a popular tool that can become an effective component of your advertising campaign. They increase brand awareness, promote the product, and help find and attract new target audiences. Create a good advertisement banner for mobile devices is not difficult, but there are nuances that need to be considered. What makes the perfect banner for a mobile advertising campaign? How can you create an appealing banner without graphic design skills or experience with graphic editors? Where can you find creative ideas? BannerBoo provides the solutions to these questions and more. This convenient service for working with banners will help you not only create a unique ad, but also check how your banner will look on different mobile devices. Read more about the features of mobile advertising and the creation of effective and informative layouts.
In 2023, the global count of mobile phone users surged to 6.92 billion. While this number is already impressive, it signals not the culmination but rather the ongoing expansion of smartphones, further solidifying their pivotal role in the daily and professional lives of users worldwide. Since mobile phones are not used only during sleeping, it is worth talking about the importance of mobile optimization of advertising campaigns. Anything that appears lackluster on a smartphone screen is destined to fade into oblivion. To ensure your advertising campaign doesn't meet such a fate, let's delve into the optimization of banner design, aiming for a modern, attention-grabbing, and unobtrusive appearance.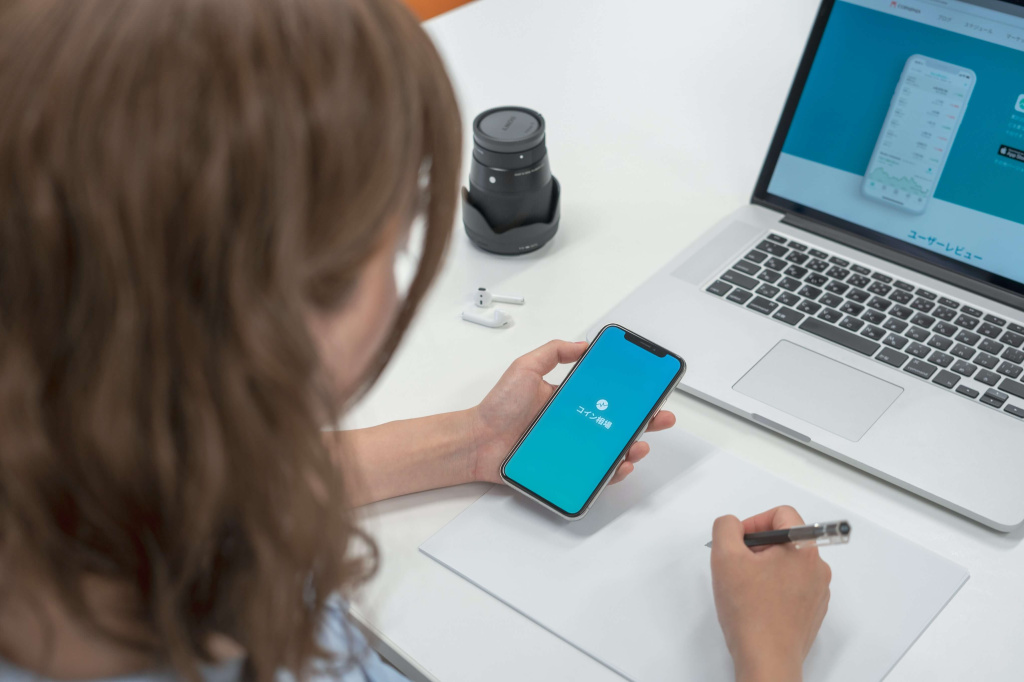 Implementation of the Mobile First strategy in advertising campaigns
The Mobile First strategy involves prioritizing mobile devices when developing programs, games, and more. Applying this approach to mobile banner design is essential, considering that our potential viewers navigate through the news feed by scrolling rather than using a mouse on the screen. A completely different principle of interaction requires a new approach. An asterisk task, but remember that this is one of the most effective ways to reach your target audience. In addition, experts predict, that in the period from 2024-2032 the market of mobile advertising will grow naturally, and by 2032 its value will be estimated at 289 billion US dollars. In addition to the predictions for the future, there is an objective reality where we have seen a long-term decline in ad spending for laptops and desktops. Currently, this amount has decreased from $19.4 billion to $11.9 billion.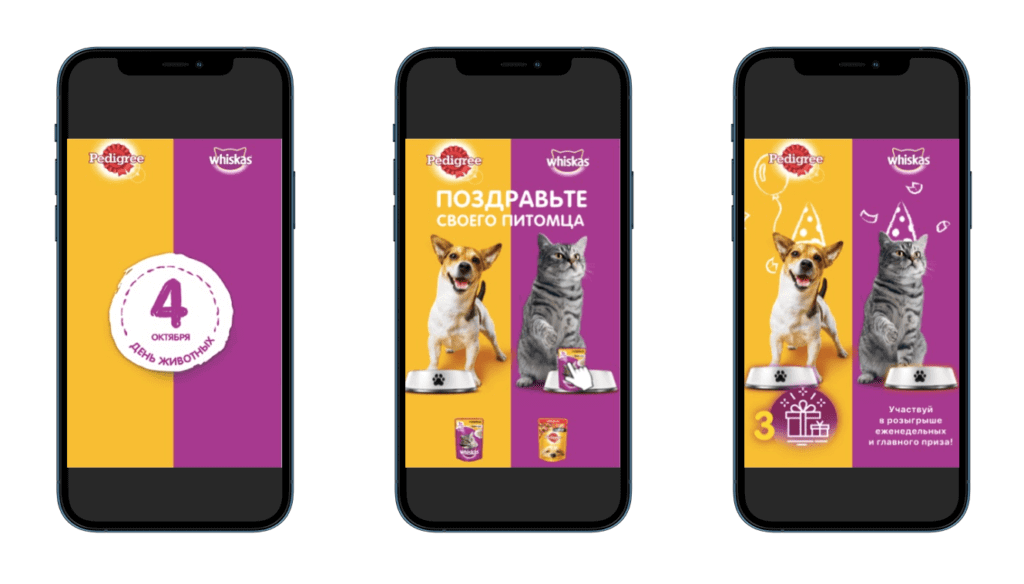 *Source Byyd.me
General problems of mobile design
Before conquering the market of mobile advertising, it is worth getting acquainted with the challenges that usually await designers. Example:
Balancing mobile-first strategy and other priorities.

It happens that the mobile-first approach creates additional obstacles for the functionality or aesthetic appearance of the product. Then the designer has to find a compromise between the features of mobile devices and other requirements.

The need for constant control.

The rapid development of mobile technologies requires designers to stay vigilant, keeping a close eye on the latest innovations and changes in screen sizes of devices to ensure the adaptability of their products to the broadest possible audience.

Ensuring accessibility for all users.

Mobile user experience is usually characterized by poor accessibility, especially for people with special needs. Designers have to work much harder to ensure equal accessibility both for the web version and for mobile.

Performance optimization.

Mobile devices are usually inferior to desktop devices resources and opportunities. You will have to think carefully about the loading time, speed, and appearance of the product. By the way, the loading time plays a crucial role in determining whether your campaign or product will even appear in the user's field of view. If it lasts longer than 3 seconds, there is a risk of losing minimum 36% of your potential audience.
As the number of devices requiring program and content creation grows, adaptive design becomes indispensable. Primarily, it ensures that regardless of the device a user chooses and the screen size they have, everything will be displayed and function according to your plans. There are two concepts: responsive design and adaptive design, each with its distinctions. Responsive design utilizes CSS media queries and flexible grids to create a site layout that adjusts to the user's screen size. In contrast, adaptive design employs static layouts. Does this sound complex and confusing? Thankfully, there are services available that simplify the creation of responsive advertisements, making it easy, quick, and high-quality.
BannerBoo as an optimization solution for mobile design
Absolutely, mobile design is a promising field that demands attention. Designers and marketers are eager to harness the potential of mobile advertising. However, unexpected obstacles may arise: not everyone knows how to navigate the challenges in mobile design. In situations where hiring additional specialists is not feasible, or if you've set the goal of handling this area yourself, utilizing assistant services, such as BannerBoo, can be immensely beneficial.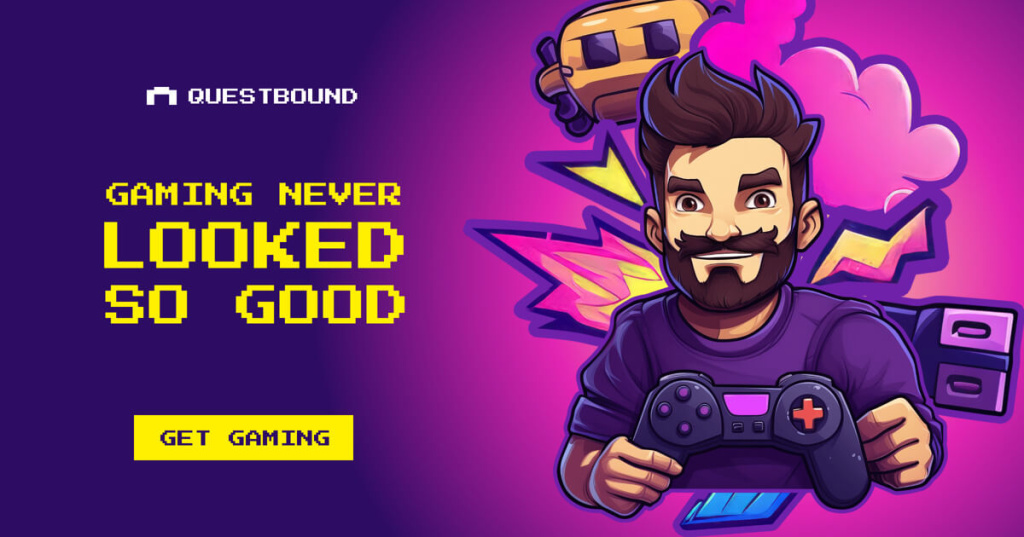 *example of a Gaming template by BannerBoo
BannerBoo is a clear and most convenient resource where you can create any format of banners and launch an advertising campaign in a few clicks.
BannerBoo takes pride in tackling challenges head-on; no task is deemed impossible. Crafted by experts with 15 years of experience in the design field, this platform is designed to make the creative process accessible and convenient for everyone, without exception. 12,000 ready-made templates distributed among 30 different business categories are waiting for you. No matter what industry you work in, whether it's agriculture or the entertainment industry, BannerBoo 100% has a category for you! The resource library contains layouts not only for different categories of business, but also for activities, namely: sales, parties, themed events. Choose a template to your liking, add a logo and text, and your advertising campaign is ready to launch.
Tips and tricks for mobile-friendly banners
The perfect advertising banner for mobile devices — what defines it? We've delved into the frequently asked questions surrounding this topic and are poised to impart our findings to you!
Banners for mobile advertising can be easily created even without taking graphic design courses. Professional advice from the BannerBoo team will help you avoid the most common mistakes:
Evaluate the space you are working with

When crafting a mobile banner, consider the screen size disparity between smartphones and computers. For instance, positioning a banner at the bottom of the screen, typical for desktops, might place it in a blind spot on mobile devices. Opt for a more central appearance to ensure visibility. Always bear in mind the fundamental principles of user interaction.

The logo should stand out

The main function of the logo is to increase brand recognition. Choosing the place of its placement and the color scheme of the banner, make sure that the logo does not dissolve on the background.

Choose layouts optimized for mobile devices

Both a static and a dynamic banner, with incorrect settings, will not bring any benefit. In order for your banner to be displayed without errors, we recommend using templates that are already optimized for mobile devices.

Clear text

The text should articulate the value of your offer. It is simply impossible to place a lot of text on a mobile banner, so we protect the eyes of users and tell them briefly and clearly about the value of your offer.

A prominent and clickable call to action

Place the call-to-action button so that it is easy to use. It should stand out from the background and be large enough to be easily clicked with a finger.

Legible font

Apart from the clear message, it is also important to use a font that is easy to read. It is better not to overload the small area of ​​the banner.

Test your banner

Be sure to use the preview feature and test out the banner before launching the campaign.
All the tips should help you create just such an advertising banner that would convey the value of your offer to the audience. It may seem like a difficult task to a beginner, so in the next part we will talk about lifehack for all who create advertising campaigns and mobile advertising.
Templates and settings for mobile devices
Anyone who has ever created a presentation or poster, be it for advertising or general use, knows that it's challenging work. When it comes to advertising banners, the task becomes even more difficult. If you don't want to spend hours on stock photo sites and then in graphic editors, use the templates from the BannerBoo library, which are specially designed for mobile banners.
For a clearer understanding of what a template is, think of it as a pre-designed layout that you select from various options and customize to suit your brand, advertising campaign, and specific marketing goals.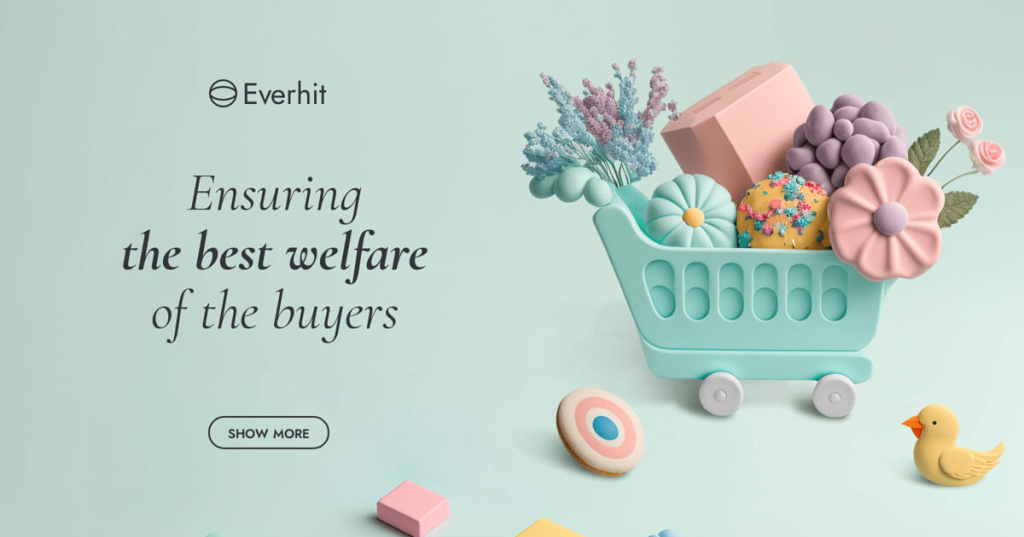 *example of a Retail template by BannerBoo
The main advantage of our service is that you will not have any problems with setting up the template. How does it work?
Step 1. You register on the site to access the library. 12,000 different layouts developed by specialists for 30 different fields. Here you will definitely find a viable option.

Stage 2. Choose a template design.

Stage 3. Editing template (change of logo, text, graphic elements, etc.).

Stage 4. Save the project and upload it.
If necessary, you can edit your layout at any time, all changes will be saved.
When it comes to adapting advertising campaigns for mobile devices and various screen sizes, you won't encounter any issues with this matter either. Keep in mind that your ad is likely to be viewed on a mobile phone, so it's crucial to check your mobile advertising banner. Utilize banner optimization tools for this task, and it's a straightforward process. Create a duplicate of your finished design and select a different working area size. This allows for quick resizing. For more proficient BannerBoo users, there's an option to edit multiple banner sizes simultaneously. All designs can be downloaded as a single archive and promptly placed in the media space.
Graphics and resources for mobile banners
Graphics and photos that are directly related to or further elaborate on the features of your product provide an easy way to capture the audience's interest, differentiate yourself from competitors, and persuade potential clients to opt for your services. What if you don't possess such graphics or the image quality falls short of your standards? In such a scenario, leverage the BannerBoo image collection!
BannerBoo has a library of quality and diverse stock photos that you can feel free to use when creating your banner. Also, you can use different file types: HTML, CSS, GIF, PNG, JPG, JPEG, etc. After you have chosen a photo, you need to perform 4 simple steps:
Step 1. We choose the size. You need to determine the size of the creative where you will use the background image.

Step 2. Time to edit the image. You can easily add or remove icons, symbols and other elements.

Step 3. Test. If you use animation, then at this stage there is a check to see if everything works as it should.

Step 4. Save the file in the necessary format.
Text and typography for mobile devices
Banners are short, concise, but emotionally colored messages that attract the attention of the audience. At first glance, it should be clear what service or product you offer. We advise you not to repeat the ad text on the call-to-action button. Your message should be concise about the value of the offer, and the button should have a call to action. To add more punch to your text, BannerBoo has a Text option. With its help, you can work on a typography style and check which one suits your banner best. Change the font, case of the text, select phrases that you plan to use to attract attention. The placement of the text itself can also be changed by moving it to the center, left or right. If the existing font library, which represents all the main types, is not enough for you, you can add your own.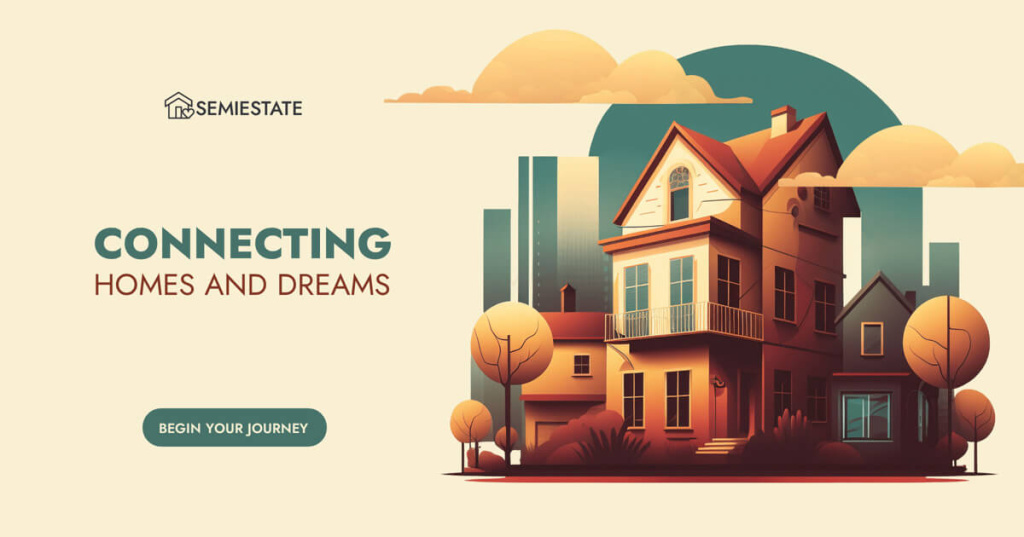 *example of a Real Estate template by BannerBoo
When crafting a mobile ad banner, it's crucial to steer clear of excessive text. The same principle applies to fonts. It's tempting with a broad selection, but it's prudent to limit yourself to 1 or 2 complementary fonts to ensure readability. Keep in mind smartphone screen sizes, where overly small letters are inconvenient. For the call-to-action (CTA) button, opt for a brighter and more conspicuous text color to ensure it catches the viewer's eye.
So, the rule is simple: the space should be used optimally and the reader's eyes should be protected!
Mobile testing and responsiveness
Did you create a successful banner for mobile advertising? Great, but that's not all. Before starting an advertising campaign, you need to carefully check whether everything works exactly as you planned it. If any of the elements are displayed incorrectly or some of the text is not visible at all, your banner is not doing its job. The pre-check will also determine if the download speed is not exceeded norm in 2 seconds.
How can you test your banner? BannerBoo has two functions for this: preview and test.
Review your ad in real-time and make adjustments if necessary.
The testing stage also enables you to verify whether your advertising banner is reaching the intended audience. Banner advertising, like any other form of advertising, is effective only when it resonates with the relevant audience. To ensure that your banner avoids the "blind zone" and earns favor with search engines, determine in advance where you intend to place your ad. This way, you'll attract only relevant traffic. BannerBoo plays a crucial role in saving both your budget and time. Hence, it's essential to conduct thorough testing before exposing your ad to a broader audience.
Conclusion
The role and effectiveness of mobile-oriented advertising is growing every day. Today, advertising for desktop computers is allocated only 31% from the total advertising budget, and it will be even less in the future. Therefore, it is important not to waste precious time, but to talk about your service or product where it can definitely interest a potential buyer or client. BannerBoo is the easiest way to create an advertising banner online. As soon as you get used to the service, creating banners will take you a minimum of time. The entire process, from choosing a template to testing and completing the project, is intuitively simple and clear. BannerBoo is primarily a service for quick banner creation. Both beginners and professional designers will find here all the necessary tools for work. Use our library of templates and stock photos to get inspired to create a unique banner. From static to animated, all BannerBoo templates are built with considering user experience.
Frequently asked questions
How can I improve my banner design?
The easiest way to improve your banner ad design is to look at it from a perspective of an ordinary user. Have you articulated the value of your offer, are you using high-quality images, and is it convenient to click on a call-to-action button if the user wants to take advantage of your offer? Fortunately, BannerBoo has a template perfectly suited for your industry!
How do I make my banner stand out?
You can make the banner more visible with the help of color and animation. However, it is important to maintain a balance and not overloaded your layout because then it can cause an association with fraudulent ads. In BannerBoo's template library and blog you can explore successful examples of vibrant banners.
What are the main elements of a banner? What does it consist of?
The main elements of the banner include: a background, a wide selection of which is presented on our website, a logo, text with your offer and a button with a call to action. All other elements, photos and graphics, are added optionally and at your discretion.
What are the most popular banner sizes?
In advertising adapted for mobile devices, the following sizes are most often found: 350x250 (medium rectangle), 320x100 (large mobile banner), 300x50 (small banner for smartphones), 320×50 (mobile horizontal banner).
What are the principles of how banners work?
Banner advertising for mobile devices works on the same principle as any other advertisement. You place your ad on third-party resources where your potential audience can see it.
What is the best mobile ad size?
300×50 (small banner for smartphones) is one of the most popular mobile ad sizes. Keep in mind that the smaller and lighter the banner, the better, as the banner's download speed depends on its size.
How to make a banner step by step?
Creating an advertising banner for a mobile advertising campaign is a breeze with BannerBoo. Simply log in to the site, select and customize a template to fit your requirements, then save the project and launch your campaign.