You've probably come across the notion that designing requires a set of design skills. But what if you find yourself in a situation where time and budget constraints make traditional design development impractical? Well, the solution is simple: open a BannerBoo account! In this blog, we'll delve into the details of the service, provide guidelines for crafting compelling banners, and even explore ways to acquire design skills.
No marketing advertising campaign can exist without attractive and informative banners. These small images demonstrate the purpose of the advertising campaign, represent the business, broadcast the positioning and attract the attention of consumers, forming a relationship with the brand.
Competition is growing, trends are changing, advertising is becoming an increasingly frequent tool for obtaining information about brand activity. They communicate with banners of various formats in social networks, on websites, on advertising platforms and other media.
To distinguish a company from numerous advertisements, marketers need to generate new, interesting ideas as quickly as possible and implement them into creatives. This is a necessary condition for online promotion because with the help of banners you can show the product here and now, demonstrate its technical characteristics and draw the attention of consumers to your business.
Wondering what to do when graphic design skills aren't in your toolkit? First and foremost, don't let that deter you from launching advertising campaigns, as everything is learnable. Secondly, take the first step by setting up a BannerBoo account, where you can effortlessly design banners in just a few clicks thanks to its user-friendly interface.
The pivotal aspect in banner design lies in comprehending the design's purpose, its core message, and the specific audience it's tailored for, as well as the desired outcome it should yield. This grasp of these fundamental aspects alone is a significant stride towards success. Equally crucial is recognizing its significance for the company at large. Let's delve deeper into this subject.
Designing banners for the company: why is it important?
Banners are a necessary condition for effective online promotion of any business. They are used in various fields to attract attention and disseminate important information:
On websites
Most of them, immediately on the main page, attract the attention of consumers with the help of banners. And it's not just to create an "attractive picture". Banners on websites perform a number of important functions:
advertise products and services (visual content serves as a powerful tool to swiftly convey information about promotions, discounts, showcase advantages, and ultimately, inspire consumers to make a purchase.);

attract attention (most consumers do not want to spend time on detailed study of textual information, indeed, images are more readily perceptible and easier to comprehend. A well-crafted banner has the power to draw in the consumer's gaze, generate interest, and effectively communicate the vital information that motivates them to take action.);

collect leads and increase interaction (banners are often used to communicate with consumers and to collect necessary information about the target audience (phone number, mail, age, gender, etc.). With the help of banner advertising, marketers offer site visitors to participate in promotions, subscribe to newsletters, or inform about upcoming activities and events).
Social networks have become an integral part of most people's lives. Effective, creative and interesting posts attract attention and convey the necessary information to the consumer. Layouts are often used as:
advertising publications in social networks in the news feed (their goal: demonstrate product advantages, talk about promotions, discounts and other important information to interest the consumer);

targeted advertising banners (original layouts and special settings will help demonstrate advertising to a specific audience and track the effectiveness of design elements, text and offers).
In banner advertising on Google
This format of online advertising involves the display of graphic ads on websites visited by potential consumers and containing images, text, video and other components. Even though banner ad has been in use for several years, it does not lose its relevance and perfectly performs its functions:
increase brand recognition (no matter which site you are on and which product you choose, familiar colors, logos and graphic elements will stop your eyes);

have an impact on a wide audience (placing banner ads on other sites helps to expand the target audience and demonstrate the benefits of the product to consumers who were not familiar with your brand before);

use remarketing (with the help of banner advertising, you can remind about your brand to consumers who have been in contact with it before).
As part of e-mail marketing
Personal and corporate newsletters have not lost their relevance until now, and thanks to effective ads, show high conversion.
The primary roles of email banners include showcasing the benefits of products and services, facilitating personalization, and keeping consumers informed about company promotions, discounts, and events.
So, graphic design is an integral part of online promotion. Its use simplifies the process of attracting consumers by visualizing the necessary information. But it is worth remembering that the result of advertising is closely related to the effectiveness of the graphics on the banner.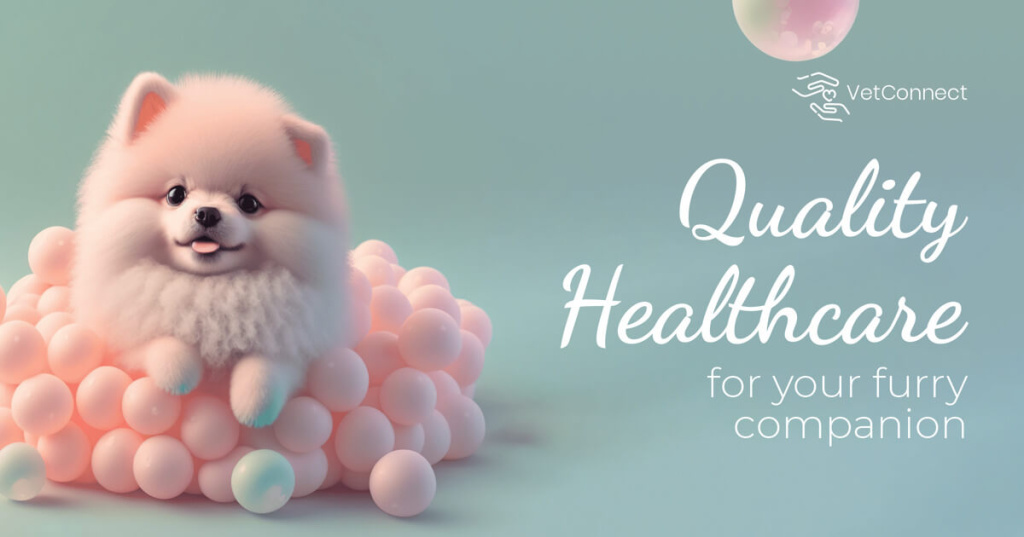 *example of a Pets template by BannerBoo
Effectiveness is measured by the number of clicks, that is, the reaction to the ad and depends on many factors, among which we can highlight:
banner color;

image on the banner;

fonts used;

amount of text;

readability of the layout;

the presence of a "strong" call to action;

interest and feasibility of the offer itself.
Absolutely, all these design elements and marketing techniques should be taken into account when creating banners and executing advertising campaigns. Only well-conceived and high-quality advertising layouts have the potential to effectively achieve the objectives set before them:
attract attention;

original, interesting layouts create contact between your company and the consumer. Creativity and informativeness convey the essence of the advertising campaign, form an attitude towards the brand and, ideally, create a desire to buy a product or use a service. If after interacting with the banner, the consumer remembers the name, product, or advertising message, the creative can be considered effective.
advertise goods and services;
85% of consumers choose goods, considering their characteristics and appearance. Effective banners demonstrate the advantages of the product, show how it looks and talk about favorable purchase conditions.

be in accordance with branding;

Banners designed in the corporate style contribute to the recognition of the company and form a positive attitude towards it.

increase conversions and sales;

Informative, interesting banners attract attention and create a desire to buy or somehow interact with advertising. Therefore, according to statistics, banners with a clear call to action help increase conversions and convert visitors into customers.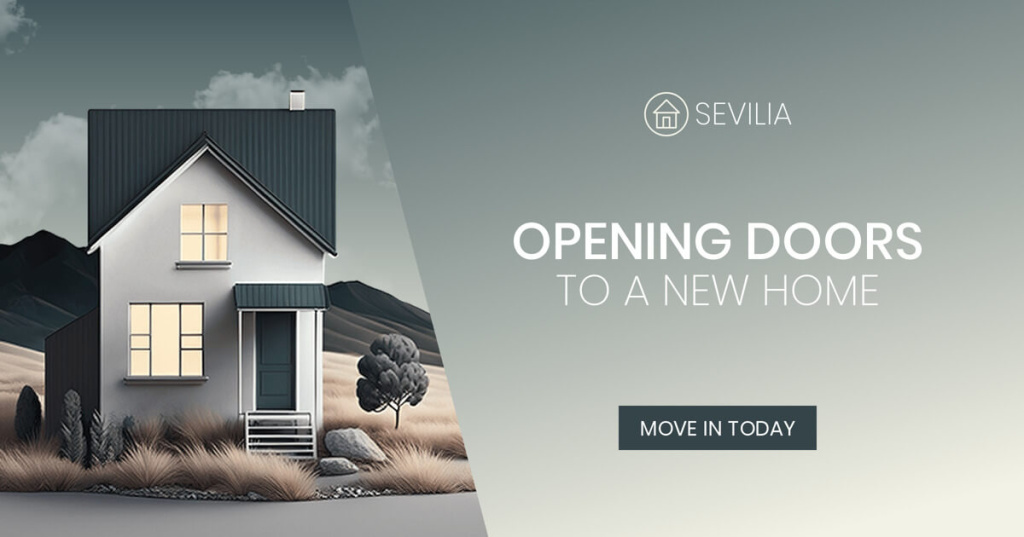 *example of a Real Estate template by BannerBoo
We have decided on the importance of banners online, but the question still remains open: "How to create an effective banner without graphic design skills?". Let's figure it out.
Challenges of designing banners without graphic design skills
There's a common belief that only graphic designers can produce professional advertising layouts. But this is not the case at all, although we agree that knowledge and professional graphic design software have their advantages.
Marketers and anyone who wants to work in the field of design may face the following problems:
Lack of creative thinking
A significant challenge faced by individuals lacking specialized education and skills in using professional software like Adobe is a shortage of creative ideas. Generating and crafting a unique design can be quite a daunting task for them. However, there's a swift solution to this predicament:
look more often at banners that are designed by other people, analyze them and think about what could be done better. Over time, such exercises will bring results in the form of effective and interesting layouts;

utilizing templates, which are pre-designed images that can be customized by replacing specific elements, is another effective approach. Select templates that align with your preferences and build your designs upon them. Experiment with alterations such as color, shapes, and fonts to achieve a result that meets your satisfaction.
Improper use of fonts and colors
Graphical elements are as important as the text itself or the meaning of the message. Before creating a banner, learn the basics combinations of colors or use color schemes. Additionally, it's crucial to approach font selection with care and consideration. Pay close attention to factors like readability, font size, and the presence or absence of serifs, which can impact ease of perception.
Problems with composition and balance
Remember that one banner is one advertising message. There is no need to overload the layout and specify a lot of information. Keep the balance in the design, do not forget about the "air" that is necessary for each of the graphic elements. If you decide to place the text on the right, make sure that there is also some graphic element on the left for balance. Do not forget about accents – highlight the main information with text, shape or color.
Problems with the wording of an advertising message
Responsible for this marketing. It is important to clearly formulate a message that will really be of interest to consumers and benefit them. Try to shorten the text as much as possible so that it is easy to read. Talk about the advantages of your product or service and mention the problems they solve. And finally, indicate the benefits that the consumer receives after the purchase. These simple rules will help you create a simple and clear message that will resonate.
Use of low-quality photos and graphic elements
Remember that one of the requirements of an effective banner is quality images. Get started design process from a professional photo shoot of the product (if possible) or from a search for high-quality images on online resources.
Of course, without work experience and skills in using complex graphics software, it is very difficult for beginners, but there is a solution. You can always use specialized online platforms for designing banners and advertising layouts, such as BannerBoo. You will need quite a bit of time to understand all the functions provided by the platform and decide which of the options is more suitable for you: creating a banner from scratch or using templates.
BannerBoo's online banner editor is the perfect solution for design beginners
So, to craft creative banners, you don't need a design experience and knowledge of graphic design software at all. It is enough to open for yourself the world of BannerBoo – an online builder for creating banners. This service will assist you to swiftly and effortlessly craft an impactful banner for your social media profiles or website. And the main thing is that it does not require programming and graphic design skills at all. The development process is elementary.
*example of a Travel template by BannerBoo
You will be able to:
create a banner from scratch: define the required dimensions, select a suitable background color, and populate the layout with essential text using the diverse font options provided by the online editor.

use templates because BannerBoo offers more than 12,000 ones for different industries, which each of our customers can use for their purposes. Simply choose the layout you like and replace the appropriate elements (logo, picture, text) and that's it – a creative and interesting banner is ready for use;

export layouts to any network. Thanks to the integration, the created layouts can be exported to the necessary social network or advertising platform as quickly and simply as possible;

Effortlessly resize your layout with just a few clicks; transform an Instagram post into a publication for stories, all while maintaining perfect proportions, balance, and retaining your text and objects. This feature ensures a swift and seamless workflow for maximum convenience and productivity.

animate graphics: you can bring your ad to life in just a couple of clicks thanks to BannerBoo smart animation;

work in a team – the service has the functionality of working on one project for several people. You can leave comments, change layouts in real time and work productively in a team.
The BannerBoo online editor provides an array of features commonly employed by professional designers, all presented in a user-friendly format that anyone can grasp. Its intuitive interface ensures swift and efficient banner creation, allowing you to craft impressive designs with just a few clicks.
How to use BannerBoo?
BannerBoo is a simple and very convenient service for creating professional banners. It can be used by enterprises, marketers, content creators, target specialists and everyone who wants to create effective, attractive banners for social networks or other advertising platforms.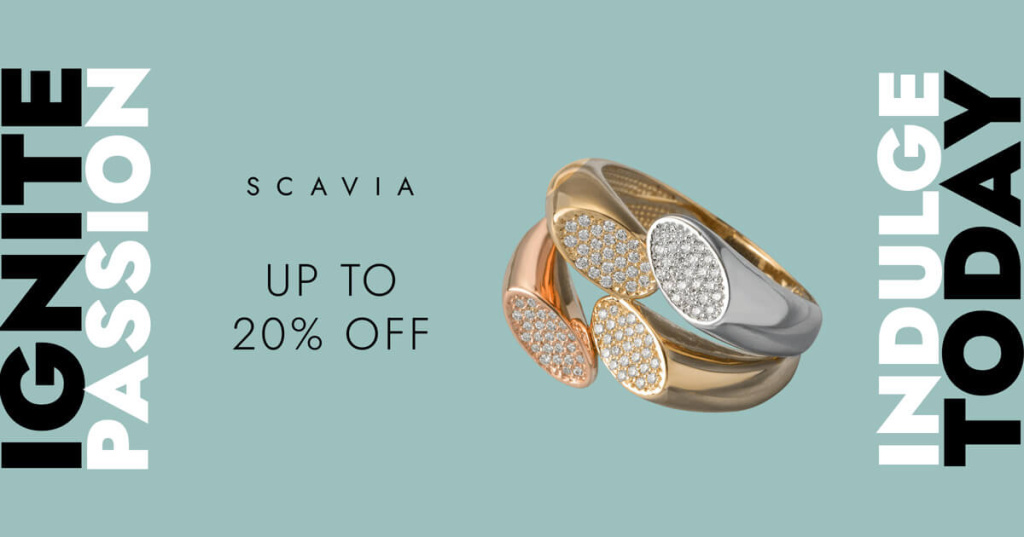 *example of a Jewelry template by BannerBoo
The service helps to quickly create the required number of advertising layouts, increases productivity and saves time.
Detailed step-by-step instructions for working in BannerBoo:
1. Registration on the website
To fully use the service, you need to register on BannerBoo. Registration is simple, you can do it with the help of Facebook or Google account.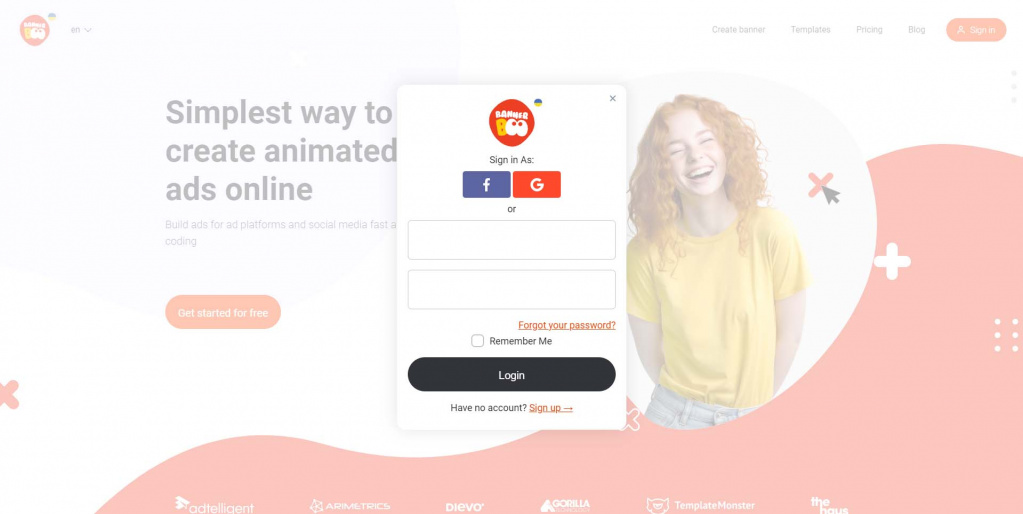 2. Personal office
After entering the personal account of the service, you will be able to use all the functions offered by BannerBoo. Explore both free and paid features to choose which option is right for your needs.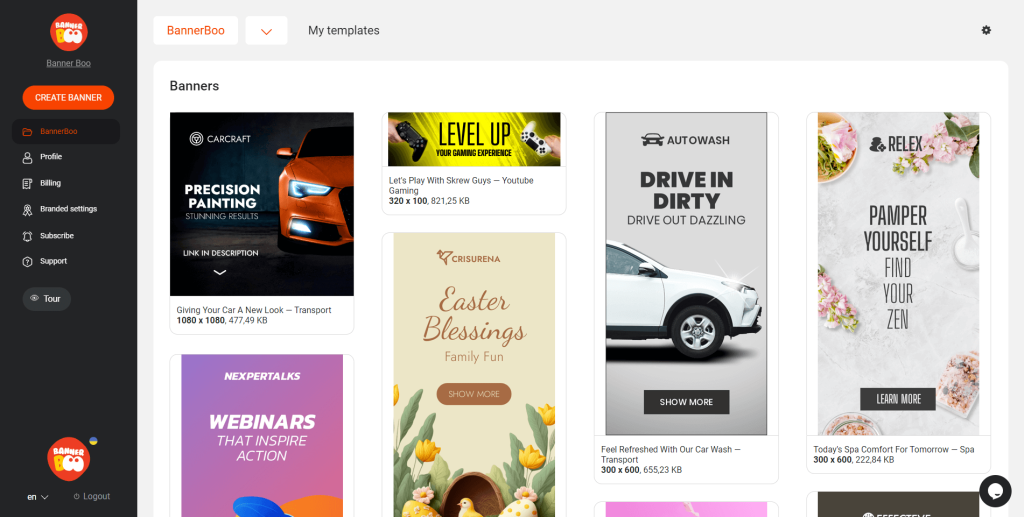 3. Work in a team
To work in a team, add a "workspace" where you can add team members, share experiences, comment on the creation process, and set tasks for colleagues. You will also be able to work on several projects at the same time. Use different folders for this.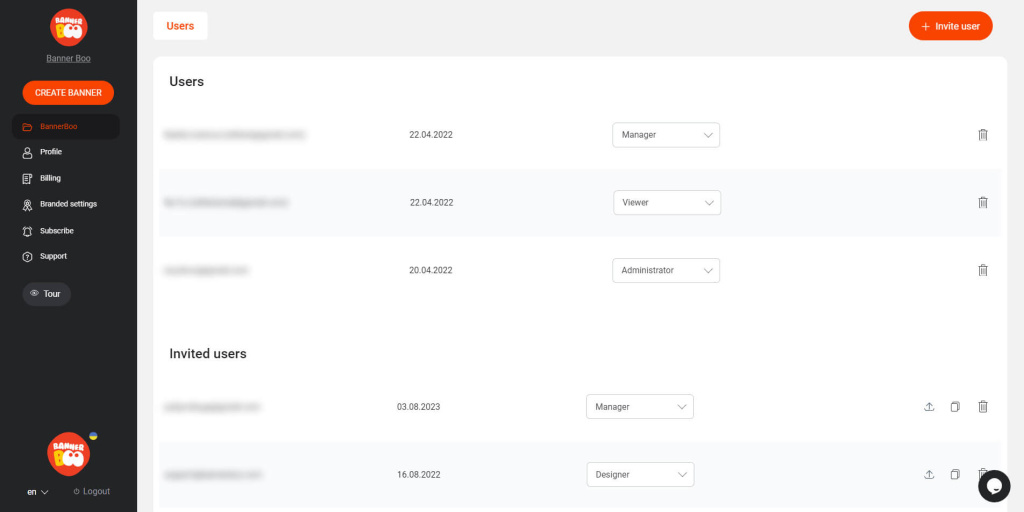 4. Create a banner
To create an imaginative banner with BannerBoo, begin by selecting your preferred layout size or choose from the available templates. Once you've determined the size, you can opt to start from scratch or utilize an existing template. The process of designing your layout becomes an engaging endeavor, thanks to the straightforward and user-friendly interface. You have the freedom to incorporate images, audio, and video, enabling you to craft diverse designs that align with your objectives.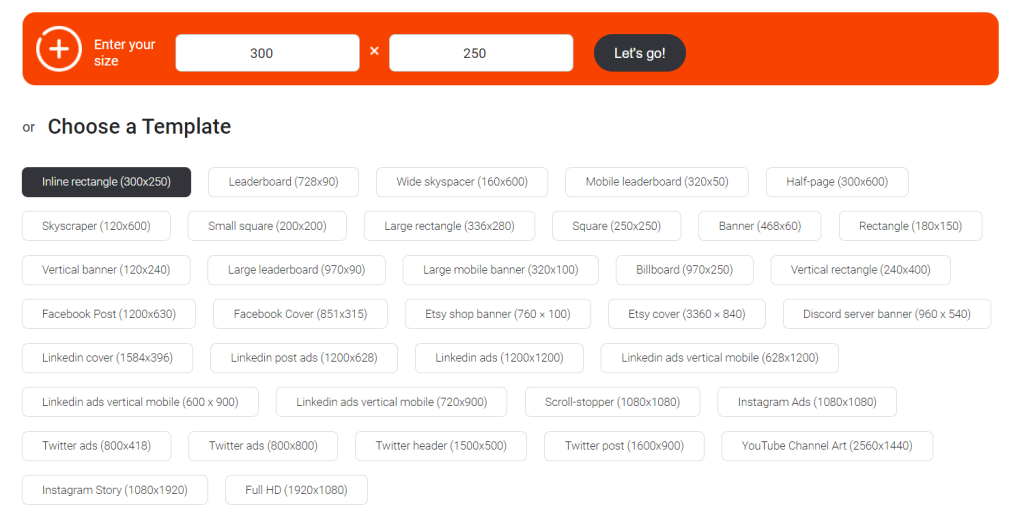 5. Save layouts and export them to advertising or social networks
After creating the banner, you can choose a convenient format for saving, or immediately export the layout to the appropriate social network or advertising resource. To complete this, when creating a banner, specify the link where it should be placed.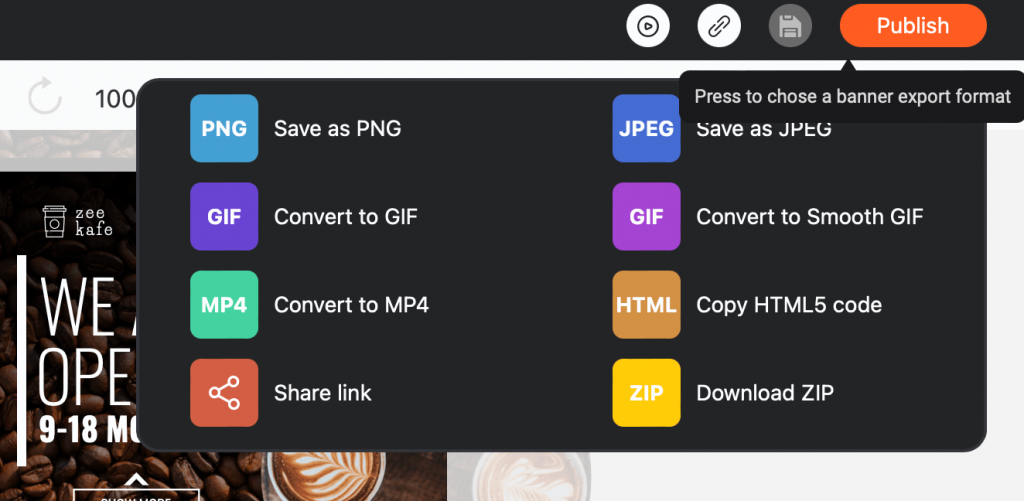 Service templates and settings
An attractive and interesting layout is the main task for a marketer, target analyst or content creator. Such banners attract the attention of consumers and provide the desired result. Correctly selected colors, fonts and high-quality images do their job only if they are correctly combined with each other and maintain a balance.
However, in the initial stages, this process can often be challenging for individuals without the experience and foundational skills possessed by professional designers.
BannerBoo's online editor has considered these points as well. To enhance your convenience and productivity, the service provides access to an extensive library of over 12,000 templates crafted by professional designers, which you can incorporate into your designs with ease. This feature greatly simplifies the creation process for anyone without professional design skills.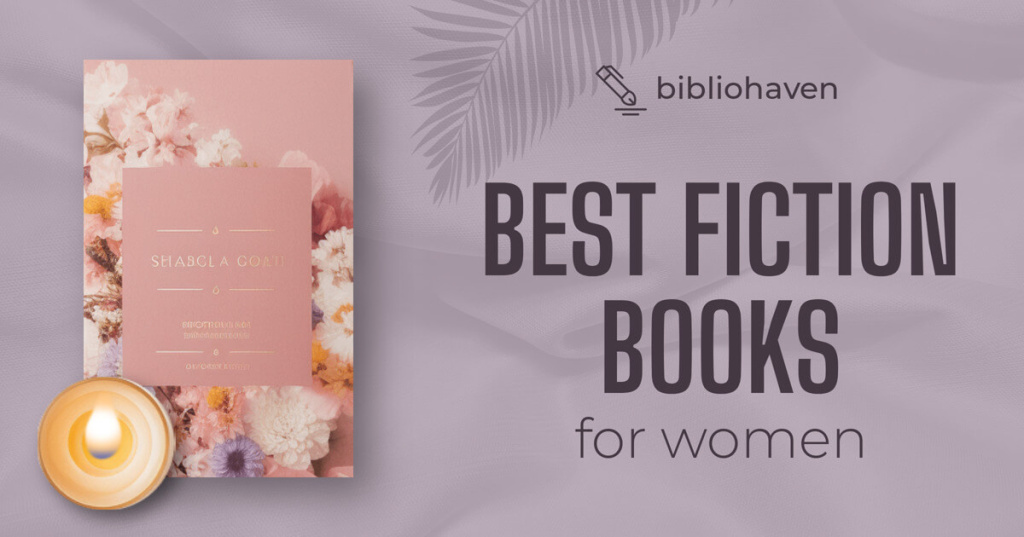 *example of a Retail template by BannerBoo
To begin, choose the theme of the template. BannerBoo has grouped templates into 30+ categories to make it easy for you to create effective banners for your business. A completed example serves as a visual guide, illustrating how to position the various elements within the design. It clearly demonstrates where the logo should be placed, the designated areas for text, and the appropriate space for images. When you have decided on a template and theme, you can start creating your own layout. The functionality of the online banner builder is very flexible and can be easily adapted to any task.
In BannerBoo, you have the flexibility to modify every design element within a template or any element you deem necessary. This includes the ability to change the logo, text, images, shapes, lines, color palettes, and more. Additionally, you can enhance your design by adding music or uploading your own objects, photos, and videos.
Graphics and assets
When creating a banner, you don't need to have stock images and design elements that will be used in the layout. BannerBoo's online builder has assembled a large library of graphics and assets that you can use in your work.
Plenty of high-quality images, various symbols and objects simplify the work and provide the opportunity to make creative and unique promotional products. All actions take place in a few clicks and do not require separate efforts.
Moreover, the adaptable system of the online designer enables you to upload your own elements if you couldn't find a suitable match among the provided resources. Working with BannerBoo not only streamlines your workflow but also provides optimal solutions for your specific tasks.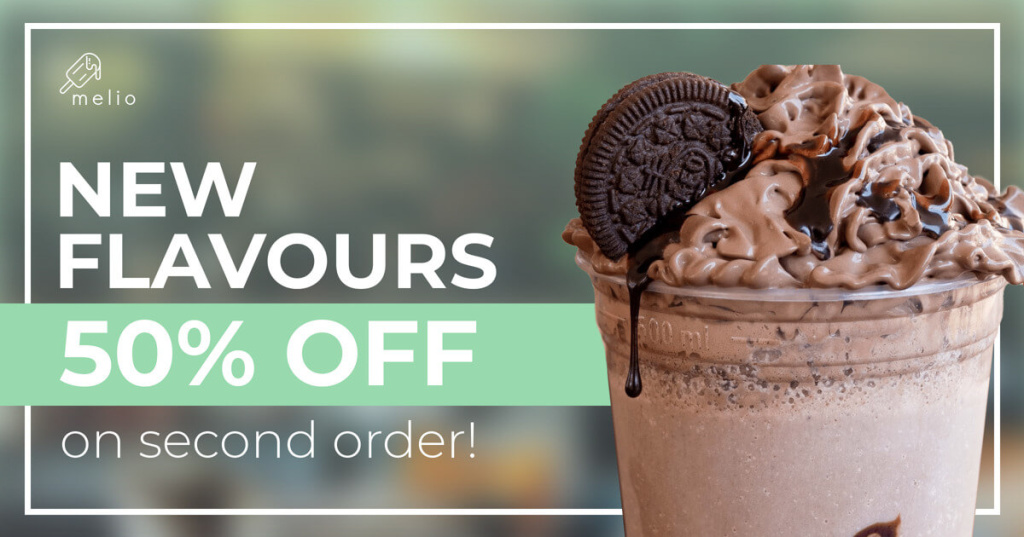 *example of a Restaurant template by BannerBoo
Text and typography
Ease of perceiving information is one of the criteria for banner effectiveness. A call to action, information about a product or service, is essential to the customer. Therefore, it is the text part that should be given maximum attention when developing a banner or advertising layout.
Everything is important here:
The result and effectiveness of the banner depends on how you use all this. It is important to remember that for ease of perception, it is better to use one type of font and its styles or sizes in the layout. Don't combine 3 or more fonts in one layout, it confuses the consumer and can affect performance. Also, give up long texts, talk about the main thing, highlight important points for the audience.
Note that if you have no experience with fonts and typography, BannerBoo has put together a large library of fonts that you can use in your work. Here you will find fonts with and without serifs, you can choose uppercase or decorative inscriptions. You can also change the font size and style. All this simplifies work and saves time.
If it is difficult to decide, use the templates of the online editor. See how the fonts are combined on the ready-made layouts and use this technique for your promotional images.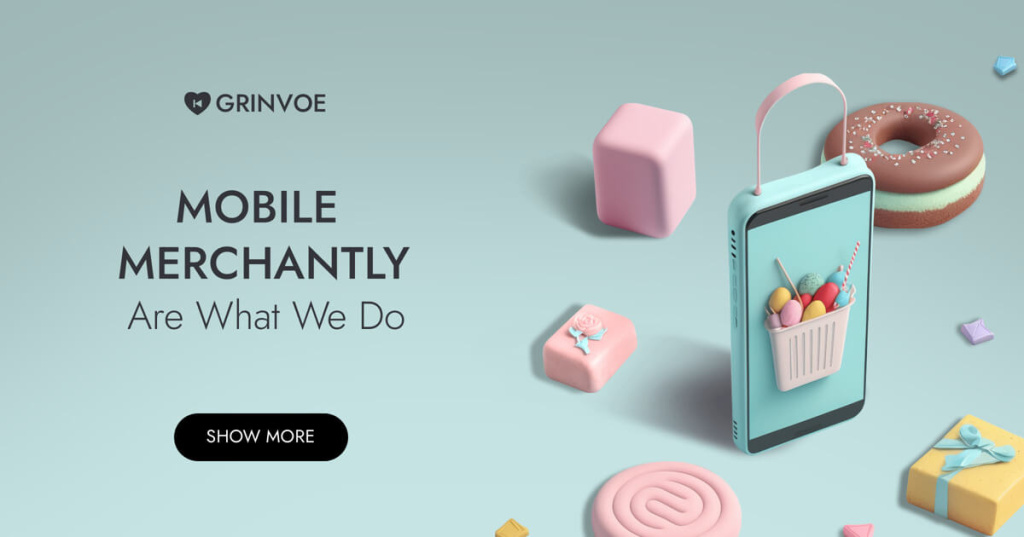 *example of a Retail template by BannerBoo
Export and integration
Crafting an effective banner is just one aspect of the mission. To yield results, it must reach the intended audience. To achieve this, it's essential to display it on platforms frequented by your target demographic, whether that be your website, social media channels, or other advertising platforms. Occasionally, this may necessitate some dedicated effort and time.
BannerBoo's online designer is one step ahead here. It offers to attach the necessary resources to the service and automatically place the created layouts in the appropriate resources using the "publish" command. This function is the most convenient and comfortable to use. During development, you can specify a link to the page/resource where the banner should be placed and after the layout is ready and agreed, it is easy to place it there. This saves time and resources as much as possible.
Additional tips
Designing an effective banner requires considering a multitude of factors that, when combined harmoniously, result in the best possible outcome.
Before embarking on the layout process, the initial step is to clarify the task at hand and determine the desired outcomes. Following this, it's crucial to identify our target audience and understand their priorities. Once the marketing groundwork is laid, proceed with the following guidelines in mind:
remember that consumers trust visual content more, so use high-quality images in layouts that clearly and fully show the product or service from the best side;

demonstrate the main advantages of the product, tell how your offer will solve the consumer's problem and what benefits it will provide;

use only necessary information in the layout;

remember the balance – the layout should be clear and uncluttered;

use no more than two fonts on the layout;

correctly combine colors Dive deeper into understanding color schemes or use templates);

emphasize key elements with added features like color, increased font size, or supplementary objects to capture the consumer's attention.

clearly express your call to action.
If at any stage you have difficulties – just refer to the template library of BannerBoo's online editor. There you will find a 100% solution!
Conclusion
Banners are a powerful and effective marketing tool that advertises a product or service, attracts consumer attention, and encourages purchase. Today, designing attractive, interesting banners is available to everyone with the help of the BannerBoo online builder and does not require professional graphic design skills.
A large library of templates, text and graphics provides great opportunities for creativity and rapid development of layouts. Each of the templates is a separate work of art created by professional designers, and the service's clear and simple interface allows you to easily convert templates into your own layouts, saving time and simplifying the work of entire departments.
In BannerBoo, you can work on several projects as a whole team at the same time. This significantly improves the result and increases productivity.
Thanks to the BannerBoo online editor, you will be able to experiment and create professional advertising banners for social networks or other advertising resources in just a few clicks. See for yourself, try to create your first layout in BannerBoo and feel like a designer!
Frequently asked questions
1. Would it be possible to do graphic design without drawing skills?
Graphic design is not always related to drawing because it is the solution to a specific problem. For example, when you need to develop a banner for targeted advertising, it is not necessary to draw it manually. You can use stock images, or create one in the online builder BannerBoo that offers 12,000 ready-made templates from professional designers.
2. Can I learn graphic design on my own?
Graphic design can be studied by yourself if there is a strong desire. To achieve this, it is necessary to understand the basics in more detail, various articles and videos will help with this, and then start practice. Online banner builder BannerBoo will help you learn to combine colors, fonts, and images correctly. Here you will find numerous different templates created by professional designers that you can use for practice.
3. Name the 4 main rules of design?
There are many more of them, but the main ones may include:
maintain balance, do not overload the layout;

use no more than 2 fonts in the layout, choose ones that are easy to read;

choose high-quality images that you will use in the design;

remember that each element needs "air".
4. Is it hard to be a graphic designer?
To tell the truth, it is really not easy to be a graphic designer because you need to devote a lot of time and effort to learning new information, following trends, mastering new graphic design software tools. But difficulties are encountered only at the beginning of the path to great things. Over time, each process brings satisfaction and the desired result.
5. How to make simple designs?
The simplest banner design is the text placed on the background. And this layout can be effective if you choose the right phrase (which will attract attention and encourage a purchase) and combine it with the appropriate background. Do not forget that the font must be legible.