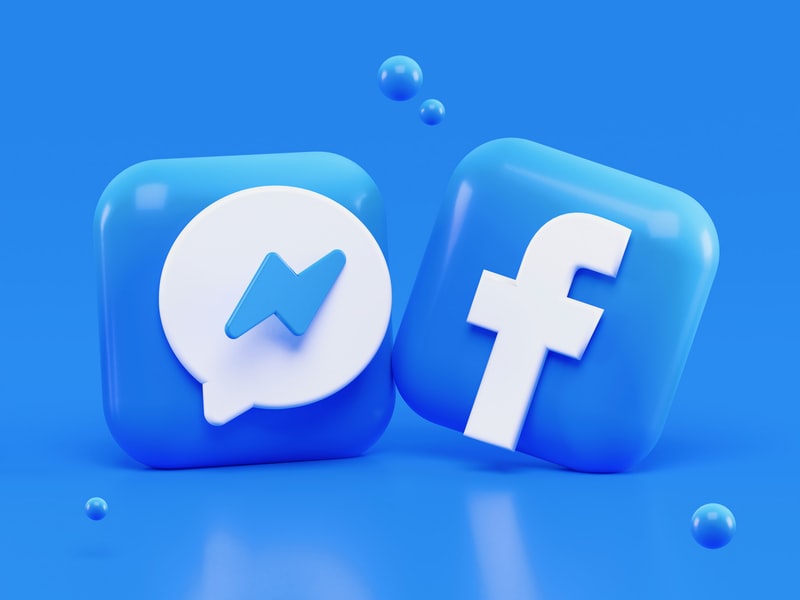 Every day, hundreds of ad professionals launch thousands of Facebook and Instagram ad campaigns. And every minute a lot of information, posts, stories and advertising offers are bombarded on users. The imperishable phrase "Stand out or die" is more and more relevant every day. That is why it is so important to select effective social media marketing tools that will make your advertising visible, stylish and "lively".

Choose the bright side of animated banners to making your ads stand out. Animated GIF is a popular and modern format that will make your ad stand out from other static formats.

Why Are GIFs in Facebook Ads a Big Deal?
Video ads have been proven to show a much higher conversion rate than static layouts and also have a higher engagement rate. Users are happy to like, repost cool content and leave comments.
Not using GIFs in your ads? In vain! After all, animated banners can be very diverse and contain all the necessary information. But, always remember the sacred rule that the text on any advertising on Facebook and Instagram should be less than 20%!
Why should advertisers use animated banners?
make an announcement of any events;

disseminate information about promotions, discounts, sales;

show product or product line;

show a service, product or product in action;

talk about the benefits that users will get from interacting with your company (or from subscribing to your page);

show the team, production, working conditions or some kind of production process;

tell about the stages of creating a product and service, etc.

Example of an GIF ad created in BannerBoo banner editor
GIFs have been popular in social networks and instant messengers for many years and replace long complex texts with bright dynamic pictures. Furthermore - they are a good alternative to video, especially for mobile devices: looped animation shows the same video sequence, but it is lighter and performs faster through a slower internet connection. This is important because the videos are often viewed on mobile devices.

Plus, GIFs are cheaper and easier to create than any type of video, especially when Facebook and Instagram ads need to be launched quickly and with minimal creation costs.

Example of an GIF ad created in BannerBoo banner editor

The use of GIFs in advertising has several advantages:
GIFs are easier to digest and get much more attention compared to text ads;

GIFs are shorter in length (viewing time) and do not have sound (at the same time, 85% of video views on Facebook go without it (https://voymedia.com/how-to-make-a-gif-for-facebook);

GIFs offer brands to stand out and engage their potential customers with something unique and engaging;

Creating GIFs is easy and simple - especially with BannerBoo.
Does Facebook accept GIFs?
A couple of years ago, to publish animated pictures, you had to use various third-party resources to add links to animation in your posts. Now everything has changed.
GIFs on Facebook can be published on all types of pages and in groups, added to comments, sent in private messages, used in advertising. The social network recommends uploading gifs no larger than 8 MB.

Example of an 8 MB GIF ad created in BannerBoo banner editor
Animated banners are defined by Facebook Ads as a video format. They are moderated and displayed on Facebook, Instagram, Messenger and Audience Network without any problems. The analysis uses the same metrics for GIFs as for video ads. No additional settings are required, just upload the appropriate file to Ads Manager or promote the publication with the GIF file posted on your Facebook pages.
How do I upload a GIF to Facebook 2021?
Facebook GIF plays automatically. They are added to the publication in the same way as a regular image - via a link from another site or downloading from a computer.
If you need to post a GIF to FB, here's the algorithm:
Select the "What's new with you?" option, which allows you to write posts.

Click the "Upload Photo or Video" icon.


Select your GIF file (on your computer or via a URL).

A new preview window will open - add a title to it.

Write a description for your GIF file (you can even tag a friend).

Click the "Publish" button.

How do I upload a GIF to Facebook cover?
Vibrant and dynamic images look great both in ads and as a Facebook page cover.
Show the advantages of your product or service, highlight the usability or additional functionality in an animated banner and increase conversion from the first contact with the company on social networks - when you go to the page.
According to the Facebook Business Help Center, (https://www.facebook.com/business/help/1006874066021923), the cover image file size must be at least 820 x 312 px. Facebook recommends 820 x 462 px.
If you upload a cover in standard quality, for example, 1920 x 1080px, then Facebook will greatly reduce its quality and the image will be blurry.

The duration of the video is from 20 to 120 seconds.

The video format is supported by mobile devices.
How do I add a GIF to my Facebook cover?
1. Go to the page and in the page cover field click the "Change" button
2. Select "Upload Video" and upload the file from your computer or paste the banner URL.

3. Make sure the aspect ratio is not cropped and cropped correctly using the preview function and save the display area.
4. Click the "Save" button
Remember that any updates immediately go to the news feed, and if you suddenly do not want your subscribers to see the publication in which your actions with the cover are displayed, you need to select the "Hide from chronicle" option.
How to Create Facebook GIF Ads?
The process of adding GIFs to ads is simple and not much different from the standard settings.
Open Ads Manager ad creation mode

Choose the ad format options: "Single image or video"

In the Advertising creatives section, click Add media - select the "Add video" tab.

Then there are several options:
- upload GIF as a normal video file from your computer;
- insert a GIF from the site, click "Account Video" and select the video URL, insert the link to the banner and click on the "Import" button.

After that, the video will appear in the "Account Video" section and can be used from the file library.

Select the GIF file you want and click Next.

Add text, call-to-action buttons to your ad and click on the Publish button when you're done.

We recommend that you check how the animated GIF will look in different placements using the "Preview" function.
Your ad is ready! Now ads will grab the attention of your audience and will certainly not get lost in the Facebook and Instagram news feed.
We advise you to use a high-quality GIF file, avoid flickering images, arrows, pixels, etc. (you risk not going through moderation, which means that the advertisement will not be launched). The approval rate is much higher for files with smooth animation. The maximum image file size should not exceed 8 MB.
By the way, some mobile devices may not play the GIF format correctly. You can solve this problem by duplicating animation using the Ads Manager video editor.
How can you make GIF ads even more effective?
Use only high-quality images for GIF animation (low quality will definitely reduce the rate of user engagement in content);

Write a short, simple and clear text that gives all the necessary information for the user;

Communicate in a language that is understandable and familiar to the user.

Focus on visual effects, because animation is, first of all, emotions;

Be sure to select CTA (Call To Action);

Imagine a series of animated GIFs telling a specific story - this is a great way to market.
Stand out and take full advantage of dynamic GIF ads!
How to Make Animated Facebook Ads with BannerBoo?
If you need a simple and easy to use GIF banner maker for your Ads Manager, using BannerBoo is the perfect solution. It is easy and simple to create animations, the program interface is absolutely clear, and there is also an excellent knowledge base with many answers to any questions.
Step by step algorithm:
Go through the authorization on the site and enter your personal account.

Select the appropriate banner size for your ad purpose.

Add a picture, effects, select the duration of the GIF animation.

Enter all the necessary information, change the text, fonts.

Add a logo, buttons or any information as an infographic (highlight your competitive edge).

Save layouts as a template and work whenever you want.

Export to "Smooth GIF" animated image format, save to your computer and use to create ads in Ads Manager.
You can read the complete GIF creation guide in our blog.
How can I post my own gif on a Facebook page in high quality?
In order to place your GIF image on a personal or business page, it is enough to take the following steps:
Write a post (publish the post).

Click on the "Upload a photo or video" option and download the GIF from your computer or using a URL link.

Click the "Publish" button.
By the way, Facebook allows adding GIFs not only to posts but also to comments.
Why can't I upload a GIF to Facebook?
The first step is to reload your Facebook page - sometimes that's the only reason. Refresh the page and try uploading the file again.
If the restart did not help, then pay attention to other reasons:
Check the image file size, it may exceed the maximum allowed 8 MB.

Check animation duration and quality of images.
If a GIF ad does not start, then you should definitely check if there are too many dynamic effects, bright, provocative pictures and low-quality images in the animation. All these elements may not pass system moderation.
Summary
Let's summarize.
Advertising networks Facebook and Instagram try to support trending social media marketing tools. For example, GIF - again climbed to the peak of popularity, and immediately the company meets its customers and integrates the ability to use animated banners in Ads Manager.
GIFs can be a powerful competitive advantage for your company. Without a doubt, GIFs can dramatically increase engagement in any social media campaign. It's easy to create GIF ads, especially with the BannerBoo banner maker. In a few simple steps, your animation is available for download in Ads Manager.
According to statistics, animated ads show a higher percentage of interaction with the target audience, but it all depends on interests. Of course, you need to check but be prepared that your audience may not work 100%.