Hello Friends! Have you started preparing for spring yet? Let us take care of your mood with our special updates!
International Women's Day is right around the corner, along with the gentle sun. There are already new animated templates on our website, so you can get started early.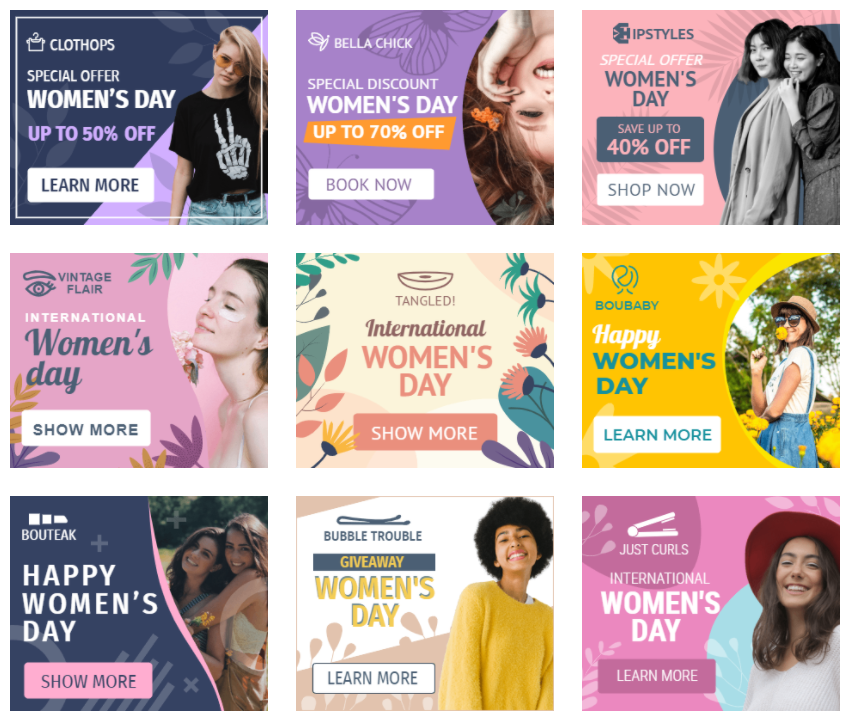 Now is the time for spring to fill our hearts and to prepare for the coming holidays! Take a look at our animated International Women's Day templates and get creative!