What will happen to Black Friday in the Covid-19 era?
Black Friday is just under two weeks away, but sales have already started, and we are seeing a lot of offers and discounts for Black Friday. Black Friday this year will take place on November 27, and Cyber ​​Monday follows immediately after on November 30.
If you're worried about Black Friday due to a second COVID-19 lockdown, don't worry; you can make the most of early sales and online discounts now. Many retailers have chosen to make Black Friday a month of discounts — they start their sales earlier than ever and end them later. Companies are hoping to avoid the congestion of shoppers that crowd in stores on the Friday after Thanksgiving by giving them more options to shop, pick up, and deliver.
This year, Black Friday promotions, which are usually for in-store purchases, will hit online within a month. Nearly 51% of shoppers are worried about in-store shopping during the holidays, according to a new survey by Deloitte, and 64% of their budget is expected to be spent online.
"Black Friday has definitely transitioned more into a digital affair in the past five years," said Neil Saunders, retail analyst and managing director of GlobalData Retail. "The focal point is not that single day anymore. It's an event spread out over several days."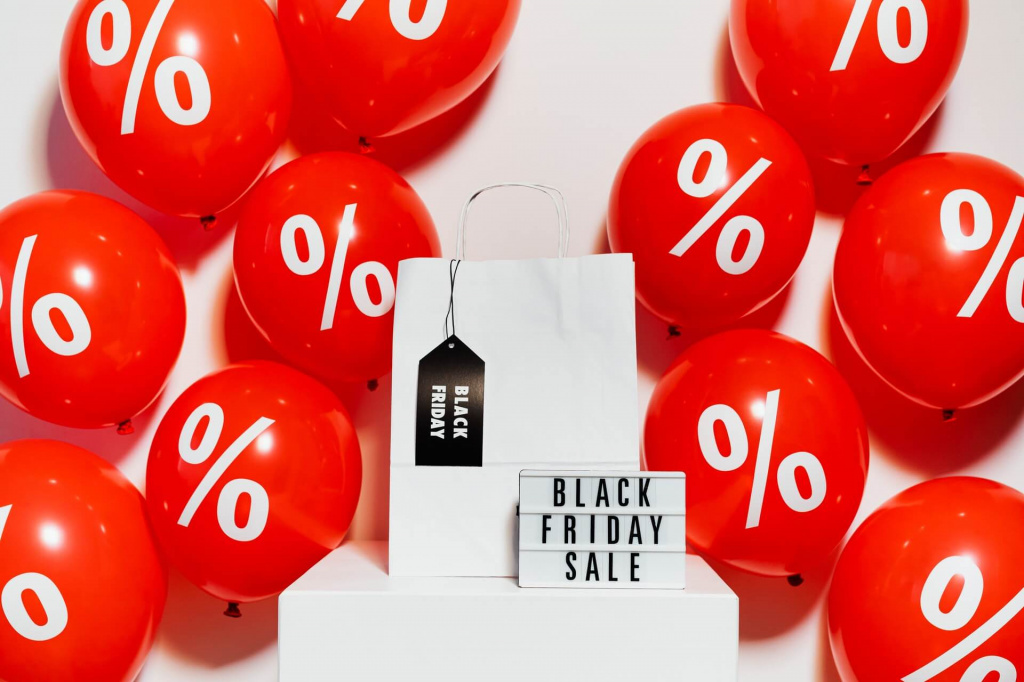 There is no doubt that users are buying more and more on the internet every year, and a beautiful Black Friday sale banner can direct them straight to your website.
Every seller who sells online and hopes to make good profits is expected to be more creative, such as producing more social media ads or providing a longer holiday shopping period.
Another great way retailers can drive sales is by offering exclusive products at insanely good prices — and this is done through online advertising campaigns.
Where can I find Black Friday banner templates?
To create a great ad campaign, you need to start with a beautiful Black Friday and Cyber ​​Monday sale banner to drive customers straight to your website.
With BannerBoo, you can quickly create Black Friday social media display ads, banners, and visuals that grab the attention of potential customers and buyers.
Whether you decide to start with the templates listed below or create a design from scratch, we're here to help.
We have a variety of templates that you can customize by simply adding your logo. Change texts, choose fonts, use stock photos, or upload your own images. Plus, you can save designs to the cloud so that they're always available. This process will allow you to quickly and easily create different advertisements for all of your products without wasting time.
If you want to save a lot of time and make more money promoting your best Black Friday deals — take a look at our banner editor. If you are thinking of hiring a professional graphic designer, they will no doubt charge you a design fee, which can end up costing a lot of money. With BannerBoo, you or any other person on your team can design your banners without any prior graphic design knowledge, making the job much easier. Besides banners, you can find other templates, such as social media posts, that can help you style your social media specifically for Black Friday.
Tip: You can make a great Black Friday banner design right now using the templates below. Just click on the templates you like and immediately start creating your design with BannerBoo.