Today, a video is not just a file with graphics, animations and background music. It is a full-scale creative story about a company, business, product or service and values. This is the story that will definitely attract the attention of the user who interacts with dozens of messages, hundreds of advertising texts and thousands of files every day.
According to www.lyfemarketing.com , 62% of marketers choose the Facebook platform as one of the most important channels for building a brand and marketing communications for a business. This is evidenced by the fact that organically placed content covers only 16% of subscribers, and each business attracts the rest of the audience with the help of the Facebook advertising network.
What are Facebook Video Ads and how do they work?
It is no longer possible to find someone who has not seen advertising on Facebook. It can be anywhere:
in the news feed, when the user scrolls and likes a friends' photos;
among Messenger messages and on the right side of the screen (previously this place was considered the most effective);
in "Stories", short live videos about the life of bloggers, experts, friends or relatives;
wherever regular video content is viewed (in-stream video ads);
among the flow of videos, articles, news and useful publications in thematic groups;
on hundreds of resources of Facebook partner sites.
Advertising can be anywhere the business's target audience is. And anywhere you can post a video to talk about your business, product or service and find thousands of potential buyers. Cool, right?
How to make an effective video campaign on Facebook?
So you've decided to create your video ad and launch it into advertising. Here are the basic steps you need to go through.
Step 1. Where to start?
From an idea! Think about what kind of video you want to show the target audience, what idea to reveal, what to emphasize, what advantages to present. It is this detailed preparatory stage that will help save resources and time for video production in the future.
Step 2. Choose a platform to create your video.
What are the options?
built-in functionality in the Facebook Ad Manager platform (will help create simple video files or slideshows from photo or video files and add simple animation);
third-party applications for creating videos (there are a lot of them: Promo, Andieo or Movie Maker — choose the most convenient to use);
online creators for creating videos (the most convenient format for marketers and designers, and the simplest and most understandable, is the BannerBoo service).
Tips for creating an effective video clip:
Do not complicate the plot

Remember, you must have one idea, which must be conveyed to the audience simply and clearly. Do not try to create an advertisement about everything — it is better to let it be a series of files, let them be small, but they will fully reveal the necessary content and not be too complicated.

Use subtitles

Most social media users watch videos without sound, so repeat the entire sound sequence with text. The effectiveness of such a video clip will be much higher.

Show a unique idea

Uniqueness is a key factor that will distinguish a company from competitors and allow you to show a product or service from a completely atypical side. This is quite a difficult task, because Facebook users have generated more than 2.5 trillion publications on a wide variety of topics. Advertising creatives must be thought out and of high quality.

Create specifically for your audience

Do not try to make advertising that will be "for everyone". Conduct a detailed analysis of your target audience of people and create for them. By the way, Facebook itself provides a lot of data about its users and allows marketers to use it to quickly define the ideal audience.

Focus on the target audience

Will the video be played for people who come into contact with your company for the first time, or for subscribers and buyers of products or services? The idea of the video clip depends on this: in the first case, you should pay attention to the introduction, in the second case, to emphasize the product or service.
Step 3. Do editing work to create a video clip.
If your task is a unique and dynamic video file, then the BannerBoo service is the optimal solution!
How to create video ads for Facebook? Everything is simple:
Log in to the site and choose a package for using the service (you can even use the free version to test video creation).
Work in your personal online account, so you can edit and make changes at any time.
Choose the required size of the future video — 1080*1080px (square videos for feed) and 1080*1920px (vertical — for Facebook stories).
Find a template that most fully reveals your idea (the service library includes more than 4,000 customizable templates, so you can choose an idea for any business) or create a unique design from "scratch".
Collect the necessary elements to form a video series (functional has all the tools that will help to complete marketing tasks).
Get creative — upload your video, choose effects, animation duration and additional eye-catching elements.
Add text, choose fonts and styles.
Add logo, buttons, interactive elements.
Save the video in Smooth GIF format, or even better — in MP4 video format (in this case, the animation will play even more smoothly) and upload to any services or to your computer's desktop.
The video is ready to be posted on social media platforms and promoted on the advertising network.
Step 4. Run the video using Facebook Ads Manager.
When creating an audience for advertising, Facebook allows you to specify demographics (age, gender, location, job title, etc.) and a whole set of interests:
interests and hobbies;
online behavior and online shopping propensity;
education and work;
video viewing duration;
average monthly household income;
major life events (birthday, anniversary, moving, engagement, etc.);
languages of communication, etc.
By the way, do not forget to create retargeting audiences on the Facebook platform — that is, those people who have somehow interacted with the ad, the site or your company. For such consumers, which marketers call a "warm audience", be sure to think of an advertising strategy that stimulates repeat purchases and upsells of the product or service.
What type of video ad is most effective?
There is no magic "Run the perfect ad" button. An effective advertising campaign is a constant process of testing and analysis. The same can be said about the effective video ad type. In order to choose which type of video ad shows the greatest efficiency, it is necessary to test all possible options.
What are the types of video ads on Facebook?
slideshow (images and text can be turned into a video file right inside the advertising network in a matter of minutes);
stories (a vertical full-screen format suitable for short (up to 15 seconds) and meaningful videos);
in-stream video ads (suitable for videos up to 15 seconds long);
carousel (up to 10 videos, each of which has its own title, description and final link (URL);
collection (a full-fledged mini-landing where you can place several videos to present information about products and services as effectively as possible).
What purpose can a video serve?
become a video presentation of your business;
show your office, team and company mission;
show the product or service "in action";
become a video instruction for using your product;
tell about promotions and special offers;
test interest in a new product or line of business.
In any format, video looks much better than the usual and unremarkable text. Therefore, the task of attracting the consumer's attention while scrolling through social networks will be fulfilled by 100%!
What is the optimal video ad length?
Let's analyze this issue in more detail:
video < 10 seconds

For short and bright messages. If the campaign objective is to draw attention to the ad so that the potential buyer subscribes to your page, then this is the ideal format. Such advertising creatives have one and only one idea, carry one key proposition. Moreover, they are quite easy to create.

video < 15 seconds

What can 5 seconds change? Much! Tell additional information, provide another advantage, record a phone number, or visually show a road map. Marketers constantly conduct research and note that shorter videos (from 10 to 15 seconds) have higher engagement rates and show quite high performance indicators.

video < 30 seconds

Almost a complete story, which should be made so that you want to watch it until the last second. It is not an easy task, but every business can do it with proper planning. By the way, such videos can be placed in the news feed (up to 60 seconds).

video < 90 seconds

The length of the video is quite long. It is no longer just about a bright video, but about informativeness and usefulness. We recommend setting a call to action in the first seconds of your Facebook ad video and repeating it at the end of the video sequence. If you run such a long video file, be sure to track the video views (which percentage was actually viewed by users: 25%, 50%, 75% or 90%).
Analyzing the articles and publications of marketers, we can conclude that the most optimal duration is 5-15 seconds. So videos are easier to create and interact with. Of course, in each case, consider the company's marketing objectives.
What is the right Facebook ad video size?
The Facebook ad network provides the following specifications for video ads:
File type: MP4, MOV or GIF
Aspect ratio: 1:1 (suitable for desktop or smartphone) or 4:5 (mobile only)
Resolution: minimum 1080x1080 pixels
Video duration: from 1 second to 241 minutes
Maximum file size: 4 GB
Minimum width: 120 pixels
Minimum height: 120 pixels
Main text: up to 125 characters
Title: up to 40 characters
Description: up to 30 characters
How to build your brand strategy with video?
It is necessary to understand: in order for the client to move from the status of "Potential" to "Real", it is at least worth telling him that your company exists. It is worth admitting that you are already a couple of steps behind those competitors who are actively doing business in social networks. But the sooner you start creating your brand strategy, the sooner you will get the first results in marketing.
What is important to do for brand development?
Increase brand and company awareness.
Create positive associations in the minds of potential and real consumers.
Keep the algorithm of what to do next:
Strategy #1: Just run Facebook ads
Facebook has over 2.4 billion monthly users and Instagram over 1 billion. Can you imagine how much you can increase the level of awareness about your business by using the power of this social media giant? Let's not waste a minute!
Simple instructions for creating a video ad campaign on Facebook:
Choose a campaign objective "Brand awareness".

Select the target audience for targeting (we recommend choosing as wide as possible).
Select the "Optimization for Ad Delivery" function (so the cost of advertising will be lower).
Select "Single image or video" from the ad format options.
Upload a brand video (introduce social media users to your company in an easy and creative way).
Use the "Preview" function to make sure that the video adapts to the placements where it will be shown.
Press the "Confirm" button and wait for confirmation of the launch after moderation.
Strategy #2: Use video ads for retargeting
Even if the client interacted with the ad, visited your site or subscribed to social networks, it is not a fact that he will remember the company. Typically, even from advertising, 92% of website visitors don't take the conversion action you've set for them. "Special audiences" will help with this — audiences of people who have already completed any mini-conversion.
You were 100% in the audience as a Facebook user. Do you remember those moments when you looked at the catalog of electric kettles on the website of an online store, and later saw all possible models of these kettles on Facebook or Google Ads for a couple of weeks? This is how retargeting works: it shows relevant advertising to everyone for whom this product or service will be relevant.
To use retargeting, you need to install a special code on the site, or use the built-in functionality of the Facebook platform.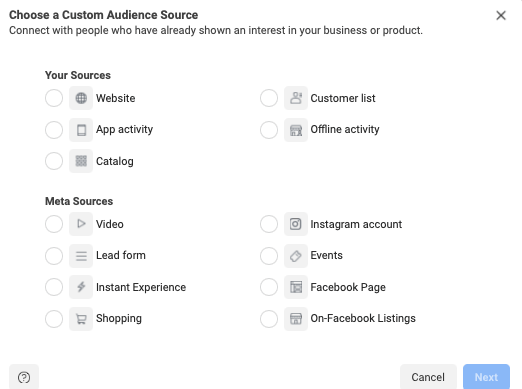 How to launch an ad to a remarketing audience:
Make sure you've added the Pixel Facebook to your site.
Create a "Special Audience" on Facebook — choose a source of data: site, social networks, catalog, customer list, etc. (for the audience to be available for launch, it must have more than 1000 people).
Exclude irrelevant people from the audience (by place of residence, age, gender, etc.).
Confirm that you are optimizing your ads to drive sales.
Upload brand videos (with subtitles) or ad creatives (optimized for mobile devices).
Press the "Confirm" button — and wait for the advertisement to start.
Importantly! If you did not see much activity from this advertising campaign in the first days, then remember: its main goal is not a transition to the site, but a sale. And the decision-making period itself can be much longer than a simple click on an advertisement.
For a remarketing advertising campaign, we recommend:
run an advertising campaign for at least a month to get the first results for analysis;
if there are less than 1,000 people in the audience, you have to wait until the required number is gathered;
the rate per click or conversion may be higher because customers are already making a purchase decision, rather than just scrolling through a news feed;
compare the period without and with advertising to draw the right conclusions.
Strategy #3: Post relevant video content
Advertising will help generate traffic to the site or social networks, but advertising is not enough to keep the customer. You need to provide your potential customers with value — relevant and useful content that is published constantly. The format can be any, but video is certainly better!
According to www.wyzowl.com 72% of website visitors are more likely to watch a video than read a text. And www.forbes.com indicates that video viewers are 95% more likely to remember a call to action after watching a video, and only 10% after reading a post.
How to get more customers on Facebook with videos?
Once you have secured traffic to your website or social media, you need to convert your audience into buyers. Of course, it is better when these two processes occur in parallel.
What to do:
Create high-quality videos with a video presentation of the company.

Tell the story of the creation of the business as vividly as possible. Such honesty and openness will be highly appreciated by the audience. You will show that behind the page is not some faceless avatar, but real people united by values, mission and hobbies. In addition, a high-quality video serves as a social guarantee and confirms that this company really treats its duties and clients professionally if it edits videos about itself so well.

Create customer testimonial videos.

By describing customer problems that have been successfully solved, the business also becomes closer to customers. Think about it when you choose a restaurant — will you go to one with empty tables, or one that has many reviews about the cuisine and atmosphere? The answer is obvious.

Create a video profile of specialists.

Of course, not all employees are ready to act as heroes of videos. But, you should just ask. Show the professionalism of the team, develop a series of answers to frequent questions, create video instructions — all in a creative and bright video format. Such a move will create an advantage in the company's marketing.
How to make a Facebook video go viral?
Most marketers try to create authentic content. The ideal result — a post made with a cool video should be seen by the whole world!
Let's analyze what content becomes viral? The one where there is a fan or a challenge. Most of them are about something fun and positive. If you can make your social media audience smile, the likelihood that users will share or like your video increases exponentially.
So how do you make a video go viral?
The uniqueness and relevance of the content is the secret of success. But, if you see that a certain topic is actively circulating in the network — find points that can connect you. Be in the trend, and if you can't create a viral video yourself, join information drives. Talk about what is currently in context.
According to statistics, the audience on social networks is most interested in food videos, in second place — clothes and beauty, and cats, dogs and other animals — third on the list.
Running Facebook Video Ads is no different from running regular image ads.
Step-by-step video promotion plan in Facebook Ads Manager:
Go to your advertising profile and click the + "Create" button.
Set your ad budget details.
Choose the actual goal of the advertising campaign (be sure to check whether it supports video promotion).
Choose the targeting audience and detailed parameters.
Indicate the placement of advertising (Facebook or Instagram or both).
Specify the campaign budget, the duration of the advertising campaign and press the "Continue" button.
Fill in the details of the ad: title, text, upload a video and select a call to action (CTA).
When you have completed all the steps, click the "Confirm" button. After that, the ad goes to a moderator, who checks it for compliance with Facebook's advertising rules. If everything is fine, the video will be launched within 3 hours.
What are some good examples of Facebook Video Ads?
A successful video is one that appeals to the target audience. Get inspired by big brands to capture your own unique style of creating promotional animations.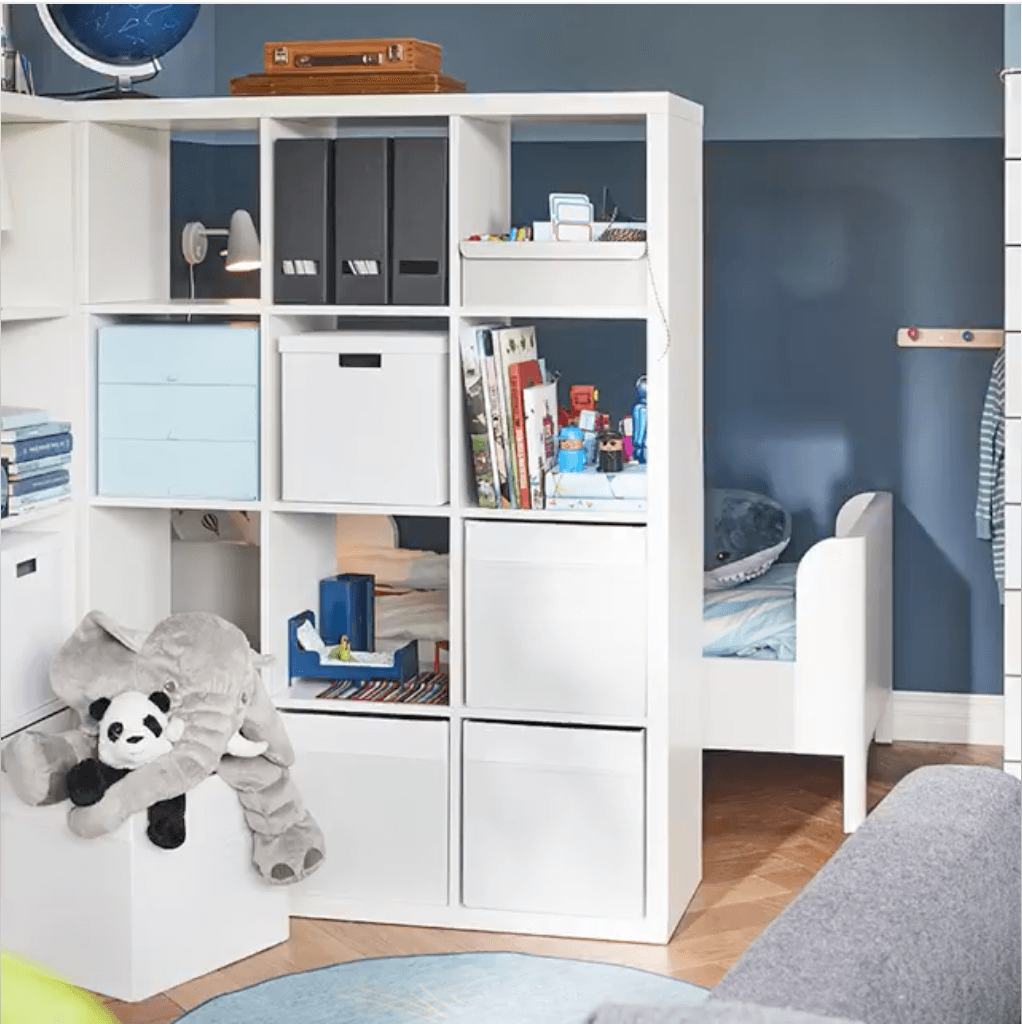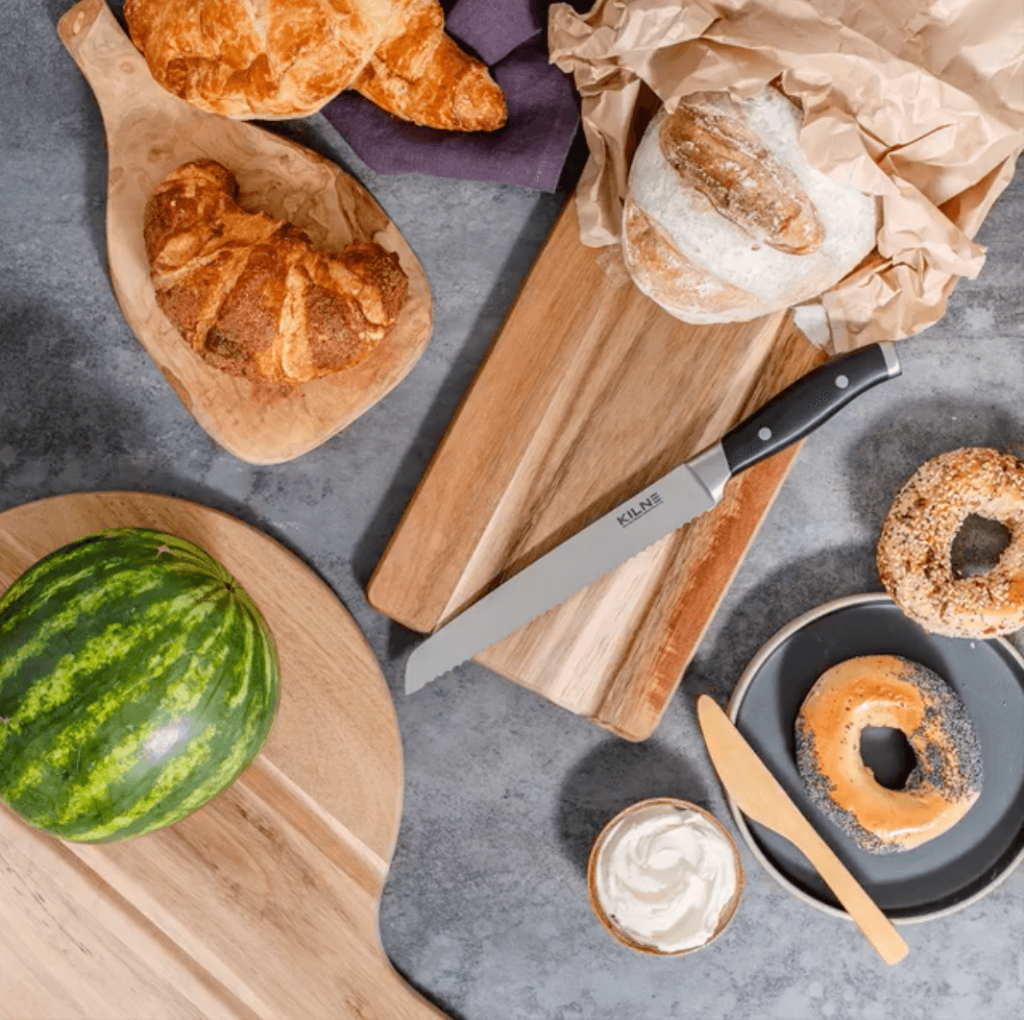 How much does Facebook video advertising cost?
The answer to the cost of advertising depends on the company's social media marketing objectives. The most important thing to remember is that the minimum budget to run an ad is $1. Low entry threshold, right?
The larger the advertising budget, the greater part of the target audience the advertisement will be able to reach. Marketers recommend using a daily budget of at least $5. Before spending the entire marketing budget on Facebook ads, it is better to test the relevance of the audience with a small amount of money. And then scale!
Conclusion
So how do you create a Facebook video ad that sells?
First, it is necessary to immediately think of an idea. Get inspired by well-known brands and create a unique format that will suit your audience and show the uniqueness of your business.
Second, start the creative process and create a video using the BannerBoo online service. This is an online designer for creating advertising banners of any format, including a wide variety of video clips.
Third, launch the finished video file into the Facebook Ads Manager advertising network and set up your video ad campaign. If you have run an ad at least once, then this item will not cause any questions. And if not, here is a short algorithm: choose a goal, select an audience, upload a video file, set a budget and just click the "Publish" button. Simple, right?
Marketers of the world say with one voice that the future of business development lies behind bright and creative videos! According to https://crisp.co, when a site has both text and video, 72% of visitors are more likely to watch the video than read the text.
So, be on trend, create videos that sell today!
Frequently asked questions
How to expand your Facebook ads to a new audience?
First, think from the point of view of marketing — how the new audience will react to your product or service. Analyze what problems your company solves for a new segment of potential buyers. Based on the received data, create new audiences and test ads and videos on them.
What are the 3 most important components of Facebook video ads?
A high-quality video evokes emotions and attracts the attention of consumers. For this, you need:
high-quality picture and thoughtful animation;
subtitles for the sound series;
exact correspondence to the "problems" of the target audience.
How to get customers to like my Facebook page?
When people like a business page, they automatically choose to follow all posts. This means that any content will appear in their news feed. That is why it is important to create interesting and informative publications that you want to read and watch.
Why are videos better than posts?
Video content generates more interaction with users. Videos make you stop and pay extra second attention to the post.
Why is video more effective?
has higher interaction rates;
shows high rates of ad clickability;
guarantees an increase in the number of conversions.
How to focus on wealthy clients?
If your product has a high average check, you need to communicate with customers who can afford it. How to find such an audience on Facebook:
specify the required level of average household income in the interest;
choose the necessary positions (top management, managers, CEOs of businesses);
choose specific interests: famous brands, luxury items, jewelry, expensive cars, vacations at resorts and expensive hotels, etc.
Select the factors that can affect the level of income of an individual user.
How can I target page visitors with Facebook Ads?
For advertising to subscribers of pages in social networks, you need:
open the "Audiences" tool — the "Special audiences" item
select "Instagram account" or "Facebook account"
set parameters for creating an audience (whether all subscribers of the page get to it, or only those who interacted with advertising, or those who wrote to Direct)
save the audience and run ads on them.
What is the best audience for Facebook Ads?
If you are just starting advertising activity, then we recommend choosing a wider audience (in order to analyze it and test its relevance to your business). In the future, advertising activities should be narrowed down and made more personalized, so the audiences will be more specific.