There has been much discussion about the importance of advertising on social networks for a long time. For many businesses operating in a highly competitive environment, only an active advertising campaign guarantees sales and interest in a product or service.
What should you do when the advertising budget is limited?
In these circumstances, the company cannot afford to be present on all major social media channels. You have to choose one - for example, Facebook or Instagram.
Both social networks are widely popular with different target audience segments, and each of them offers many advertising opportunities. How do you choose?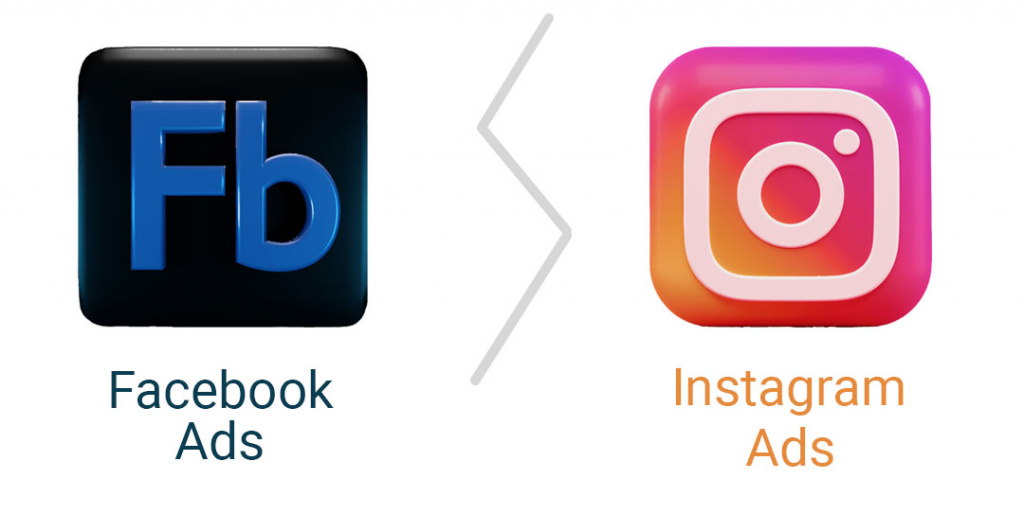 If you are going to concentrate on one advertising platform, such as Facebook or Instagram, you must consider all factors: the target audience, the nature of your business, your working conditions, etc. Once you know the specifics of how each advertising network operates, making a choice becomes easier.
In this article, let's compare Facebook ads to Instagram ads and provide recommendations on how to make them effective even on a tight budget.
Facebook Ads vs. Instagram Ads: Which One Is Better For Your Business?
Such similar and such different advertising systems Facebook and Instagram have the same launch and optimization algorithm, but different internal processes. Let's consider each of them in more detail.
Benefits of Facebook Ads:

the widest audience of users;

Think about the figure - more than 2.74 billion users around the world, and they are all your potential customers.

diverse age audience of the social network;

76% of Facebook users aged 18-24;
79% - at the age of 30-49;
46% of people over 65 also actively use accounts.

No other social network can "boast" of such indicators.

the possibility of detailed audience segmentation;

Advertising opportunities: from specific narrowing to broader interests - all this is available for advertisers.

the most visited social media platform;

74% of FB users (according to research) visit the site at least once a day.

suitable for both B2B and B2C companies;

It doesn't matter who you work with corporate clients or end consumers, Facebook is a great way to offer your products or services.

offers more ad placements;

There are many different placements on Facebook - there are much more of them than on Instagram. By using them, your company has an even better chance of attracting an additional audience to your product or service.

offers many advertising features.

Both re-marketing and the functionality of similar audiences, many ad formats and videos, a wide range of options for analyzing and optimizing advertising campaigns.
Benefits of Instagram Ads:

the audience actively purchases products and services through the application;

Every third Instagram user bought something on the platform. This means that the audience is set to buy. Therefore, if the product is cool, high conversions are guaranteed.

high organic reach;

The web algorithms work very conveniently: the more users are interested in advertising publications, the more often they are shown to other audiences. In addition to advertising, you can create a company account absolutely free of charge and generate interesting content by attracting an audience. You can learn how to gain more followers by clicking on the link.

high content engagement;

According to adespresso.com, the average engagement rate for corporate publications is 3.5%. This is higher than Facebook.

attracts more advertising audience;

The visual platform conveys information 600,000 times faster than text. If visuals play a major role in your business, Instagram is your ad platform. Here you can bring to life the brightest and most unusual ideas.

suitable for eCommerce.

In addition to the fact that Instagram users buy more through the application, the social network itself contributes to this. The system has a payment functionality, which means that you can buy goods directly from the publication without going to the company's website. Now, this function does not work in all countries, the list of available ones can be viewed here, and it's constantly expanding. As you can see, every ad network has advantages and there are many of them. To decide on an advertising channel, it is worth assessing the effectiveness of each of them specifically for your company and product.
Facebook Ads vs Instagram Ads: Which is Better for eCommerce?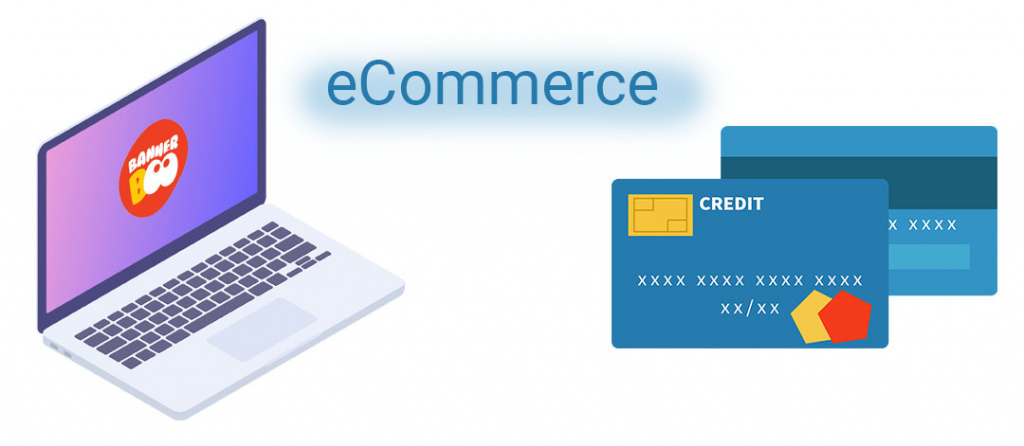 If your business is based on eCommerce, the issue of properly allocating the advertising budget becomes even more acute. After all, an incorrectly selected advertising channel can significantly reduce the company's profitability and that's not good.
For eCommerce projects, both ad networks are very interesting: Facebook has a very large number of users, and Instagram has a high level of engagement. According to statusbrew.com, engagement with businesses and brands on Instagram is 10 times higher than on Facebook (by the way, it is also 54 times higher than on Pinterest, and 84 times higher than on Twitter).
So where do you place your eCommerce ads?
To get the best ROI on your advertising, it's important not only to choose the right audience but also to be financially able to communicate with it.
Three key factors for assessing ad ROI: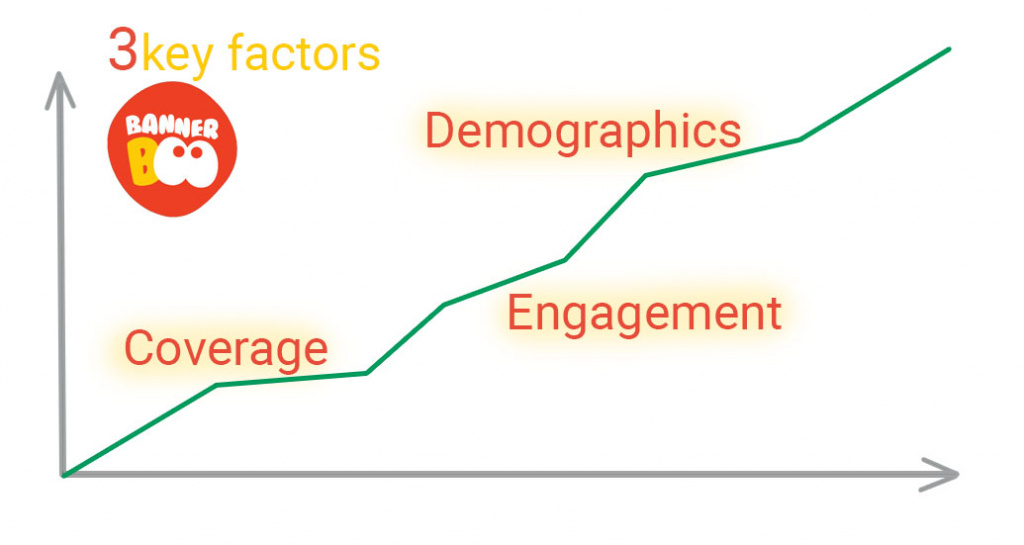 Coverage (the number of users on the network that can see your advertising publication)

Facebook Reach

It is the oldest social network and the third most visited website in the world (second only to Google and YouTube). Facebook has over 2.41 billion monthly active users(according to statusbrew.com ), and all of them are in segments of interest and online behavior that can be used in advertising.

Instagram Coverage

Instagram most recently surpassed 1.2 billion monthly active users, but organic reach to any content is very high here. Even a regular post can gain wide reach if it is engaging and creative enough. There are "You will like it" functions, a system of active hashtags, and a list of recommendations - they can be actively used in advertising.

Engagement (how users interact with the post: likes, comments, shares, or clicks)

Facebook engagement

Organic content is still inferior to advertising opportunities, but it all depends on the area of business. For example, South Korean footwear brand Sappu increased Facebook purchase conversions by 46%.

Instagram engagement

No comment here. Instagram has been the undisputed leader in organic engagement for the past few years. In addition, the expansion of the trading platform is ideal for eCommerce companies and leads to a direct increase in sales.

Demographics (audience targeting based on data)

Demographics on Facebook

According to a Pew Research study, 69% of US adults use Facebook, with 74% of them visiting the site at least once a day. Also, there are more female users and relatively few teenagers.

Demographics on Instagram

It is a platform for the younger generation: 75% of people between the ages of 18 and 24 (according to www.statista.com). Instagram is actively growing internationally.
What else is important to know about the benefits of eCommerce advertising on social platforms?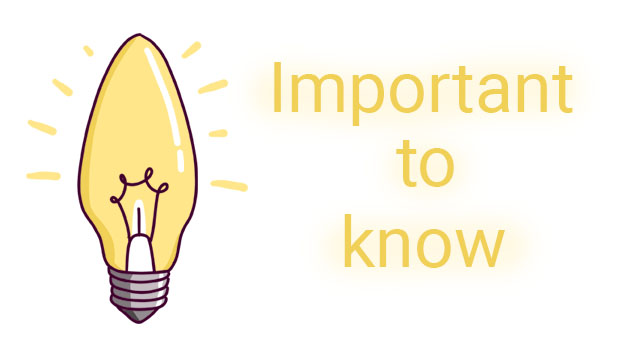 | | |
| --- | --- |
| Facebook | Instagram |
| - has the highest conversion rate to eCommerce sites - 80.4% | - has a wide functionality of product catalogs and can even sell directly from a photo (without going to the site) |
| - offers different ad formats for different placements to increase performance indicators | - makes it possible to advertise for the millennials and Gen-Z |
| - has extensive analytics and reporting | - a much more visual environment, because companies with complex and dynamic creatives will find more engagement here |
| - CTR of ads has been growing steadily over the past few years because advertising algorithms are constantly being optimized and improved | - more than 1/3 of users made online purchases from a smartphone, while their average expenses are 15.4% higher than those of Facebook (statusbrew.com) |
Should you run both Facebook ads and Instagram ads?
So what do you do? Should you choose one ad or leave two, but optimize your budgets? There is only one answer: it depends upon many factors.
Analyzing these previous couple of points, we can conclude that both Instagram and Facebook are excellent platforms for advertising your business. The advantages of one channel offset the disadvantages of the other, and vice versa. Working together, they create synergies and high engagement rates.
Facebook's paid ads are still relevant and effective, targeting older audiences, ideal for site visits and shopping cart purchases. When it comes to brand engagement metrics, Instagram is the clear winner, with younger people under 30 and less competition.
If there is no choice, and you need to leave one social platform - let it be the one where your audience is located. And keep in mind, if you need sales, add customers who are buying from you to the target audience. Otherwise, everything is in vain, and any settings will not bring the desired result.
If, after all, we leave two advertising channels, then remember: each social network requires different messages, Tone of Voice, and creative resources. According to Tom Zsomborgi of Kinsta, "Audiences are different, which means that even the best-performing Facebook ads don't work on Instagram", and vice versa.
The best way to manage your Facebook and Instagram ad campaigns
To get the most out of your ad budget, it's important not only to launch ads but also to make operational changes and improve engagement rates.
Both Instagram and Facebook have their ad network. In addition, advertising campaigns on Instagram can also be launched through the Facebook Ads Manager - a professional service for setting up, tracking, and analyzing ads. We advise you to manage companies through Ads Manager.
By the way, you can get data on the effectiveness of advertising:
via Power Editor (works great with big data, therefore it is suitable for large advertising campaigns, and the need to analyze accurate data);
in the Facebook business manager (teamwork tool - has a multi-level access system with different rights);
using the Ads analytics of the Facebook manager (if you are new to launching ads, the data inside the system is quite enough).
Metrics for analyzing ads are available in the Facebook Ads Manager after the first minutes of its launch. All numbers can be analyzed at the campaign, ad group, and ad level.
How to create Instagram and Facebook ads?
We recently published a great article on how to create an Instagram ad. Similar rules apply when creating Facebook ads. Let's take a closer look at the process.
Step 1. Selecting the target audience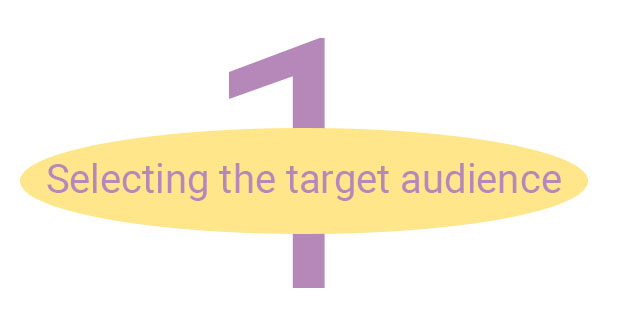 Within the system, there is a very detailed segmentation of potential customers: age, gender, interests, online behavior, etc. The more narrowly you segment the audience, the more personalized your advertisements will be, which means that their effectiveness will be higher.
Step 2. Choosing an ad format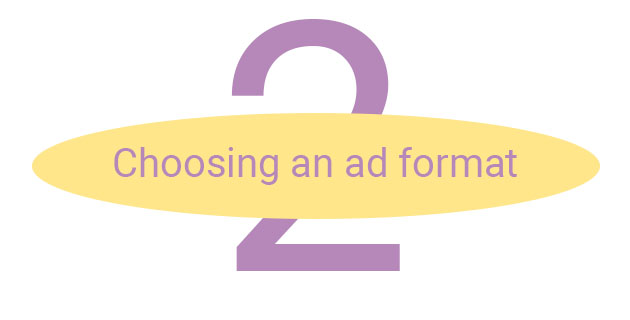 What will your ad look like?
For Facebook, this could be:
video (up to 15 sec, with subtitles)
image ad (or animated banner)
ad collection (cover (picture or video) + several product photos)
history (vertical format image)
carousel (up to 19 images, GIF or video, each with its own link)
slide show (video ad from ready-made pictures, which have animation, sound, and text)
Facebook Instant Experiences (mobile-optimized ads that show all of your videos, photos, carousels, and product images in one ad)
lead form (a special mini-questionnaire that the user fills out to receive a more personalized offer)
messages (advertising that leads to the opening of correspondence)
promotional offers (for promotions and discounts)
ready-made publications and stories (which are already posted in the feeds)
announcements with responses to events
As you can see, on Facebook, the functionality of ad formats is huge. Choose the one that best suits your business and be sure to try testing the different formats.
There are only 4 types of ads on Instagram:
image (product demo)
video ads (up to 60 sec, subtitles)
carousel (up to 10 images, video, or GIF)
Stories Ads (full-screen ads where you can share photos and/or videos)
After you have chosen the format, we prepare the advertising layouts. Remember that the audience is often better and more responsive to video or animation than to a static image.
Step 3. Preparing advertising layouts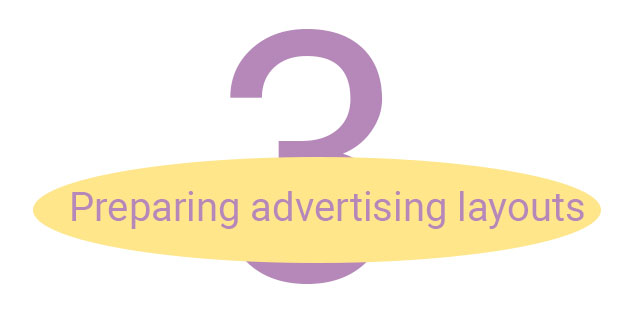 Please note that the picture has only a fraction of a second to interest the user when flipping through the news feed. So much so that he would like to switch to advertising and read in more detail. And making an advertising masterpiece is not so difficult, it is not at all necessary to spend a lot of money on the design.
Create your own unique advertising layout using the BannerBoo service.
The algorithm of work is simple and straightforward:
Go through the authorization on the site or enter your personal account.
Choose the required ad format: a whole list of template materials is ready (for stories, for feeds, square and vertical images that will be best displayed on mobile devices).
Create an idea yourself or take a ready-made template (look at the library - the service itself has many ready-made solutions for different areas of business).
Choose effects, animations, text blocks, stickers, or stickers (remember that the design should be harmonious and not be too aggressive, actively flickering, and annoyingly blinking).
Write the required text, select fonts, and styles (write as briefly and succinctly as possible).
Add a logo, buttons, and interactive elements (so you can stand out from the competition).
Save layouts and make edits at any convenient time.
You can upload a ready-made banner ad in .jpeg, .png, or Smooth GIF format, and it will immediately increase engagement through animation.
In addition to static layouts and GIF banners, the service can create a video for your feed or Stories. The algorithm is no different, only you need to save the file in MP4 format.
Don't forget to check out our in-depth guide to creating promotional materials with BannerBoo here.
Step 4. Writing the text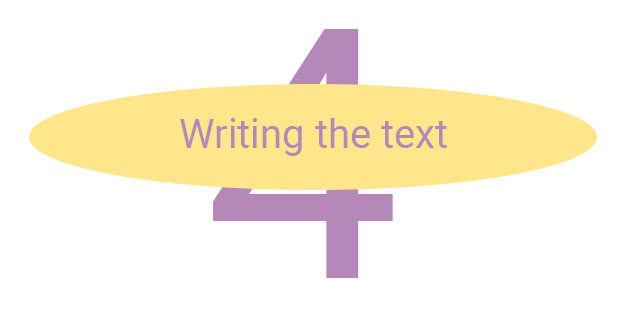 Brevity is the sister of talent. In advertising, this is more relevant than ever.
Write your ad copy as if you met someone in an elevator and you have 30 seconds to tell them about your offer. As short as possible, concisely, and to the point.
Do not forget to include your contact information, company address (if you can come to the office), and Call To Action (Call to Action) - what exactly needs to be done in order to take advantage of the promotional offer.
That's it - the advertisement is created and ready to launch!
Testing Instagram Ads and Facebook Ads
Even if you've decided which social network will work best for you, keep testing. Why? What didn't work today may work tomorrow, and vice versa.
For example, explains Joe Charnecki (Efferent Media): "With over six years of experience using Facebook and Instagram platforms, I have had better success with Facebook in increasing brand awareness, leads, and sales for Efferent Media. However, more recently (over the past two years) I have seen better results on the Instagram platform, especially in increasing brand awareness. My team and I saw a 21% decrease in the cost of engagement and clicks on Instagram versus Facebook by running engagement, traffic, and follower campaigns through the platform."
Don't be afraid to test ads with different types of visuals (video, image, animation) and different goals for the same audience. For this, Facebook Ads Manager has A / B testing capabilities.
The advantage of both social platforms is the ability to make changes to the ad while it is running. Is your campaign budget out of budget? Just shrink it. Does one ad perform worse than others? You can disable it with one button and not waste your advertising budget.
The secret to social media advertising success is planning, analysis, and a pinch of magic. A strategy that was valid a few months ago may not work today. Conversely, an audience that didn't work earlier can become interesting now. In addition to trends, fashion, and seasonality, Instagram and Facebook algorithms are constantly being trained and improved.
Are Instagram or Facebook ads more cost-effective?
According to www.agorapulse.com, Instagram ads averaged 1.44% CTR, while Facebook ads averaged 0.90%.
According to market research, Facebook ads often have lower CPCs, and it's important to maximize reach to get enough clicks.
At the same time, Instagram ads are more effective at getting clicks with fewer impressions, but the cost per click is higher.
How much do Facebook and Instagram ads cost?
The answer to this question is very extensively shown in the article " How Much Does Instagram Ads Cost? ". In short:
Facebook
advertising is very economical: it costs from 5 to 8 dollars to reach 1000 users versus traditional methods offer costs from 50 dollars and more for the same audience;
cost per click (CPC) averages $ 0.27 per click, and cost per thousand impressions (CPM) averages $ 7.19.
Instagram (average):
CPC is between $ 0.50 and $ 0.95
CPM costs $ 2.50– $ 3.50.
In general, depending on your campaign goals, Instagram ads can cost anywhere from $ 0.20 to $ 6.70.
All data is taken from https://statusbrew.com.
Conclusion
If you want to focus your advertising activities on one social network, you have to make a serious choice. Both platforms are popular and solve a whole series of marketing tasks for businesses.
Remember, everything is always decided by the audience - place your ads only where your customers spend the maximum amount of time. Where are they? - active users. If this is Facebook, then all your ad creatives and the most relevant offers should be there. If Instagram - get ready for the fact that visual content is your everything, and you need to develop marketing communications strategies with this factor in mind.
And be sure to test it, perhaps everything could have changed in a few months (and if years have passed, that's for sure)
FAQ:
Is Facebook advertising better than Instagram?
Only if your audience exclusively uses Facebook as a social network for communication.
Are Instagram ads more expensive than Facebook ads?
If you analyze the average data, then the cost per click on Instagram is slightly higher, but it all depends on the type of ad, business area, and audience.
Should you advertise on Instagram in 2021?
Definitely yes - Instagram is a fast-growing platform that offers favorable terms for advertisers.
Instagram Ads are the same as Facebook
Ads Instagram ads have similar algorithms to Facebook ads. Works on the same principle, but it differs significantly in terms of the audience of users and their style of behavior on the network.
Should you run Instagram ads?
Yes, if you want to advertise on a popular social media platform with high engagement rates.
How Much Should I Spend on Instagram Ads?
Advertising budgets can be any, but not less than $1 per day
Is Instagram advertising better than Facebook ads?
It all depends on the audience for which you plan to show the ad.
Who has more Facebook or Instagram users?
According to statusbrew.com, Facebook has over 2.74 billion monthly users, and they can all become your customers. At the same time, Instagram has 1.22 billion (but the numbers are constantly increasing).