Find out about two new and essential features in the BannerBoo editor.
1. Branded Share Link
If you are creating ads for your clients and you need to approve changes, this feature is a must. From now on, you can replace the BannerBoo logo with your own, change the domain name, and send your branded link to your client. You don't have to send ZIP archives back and forth anymore and lose your time.
This functionality is available in the PLUS plan.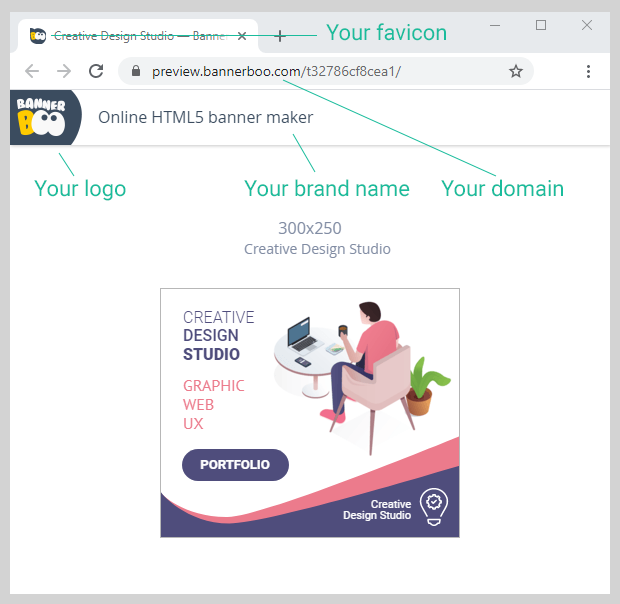 2. MP4 Export
You probably know that video advertising is growing in popularity. Video is a universal format that works with all ad platforms and social networks. Now you can take any animated BannerBoo banner template and export it to MP4. (Or create an animation from scratch — fast and easy).
MP4 export works for the moment in beta-mode and shows good results for small- and middle-sized banners. If you export your creative to HD format, you may experience some slowing down. Also, there is no possibility to add an audio track, but we plan to add this feature later.
This functionality is available in all premium payment plans.