How to cancel your subscription
When recurring billing is turned on for a Bannerboo subscription, you'll be billed for your subscription on your renewal date (monthly).
If you want to cancel the recurring payment, go to your Profile on
Billing
page.
There is information about your payments and subscription status.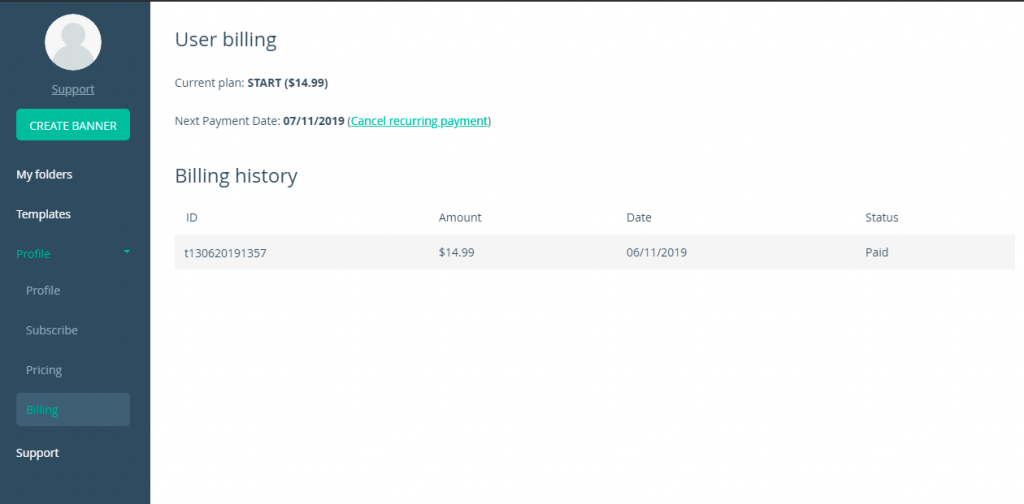 A link "Cancel recurring payment" allow you to turn off the automatic payment.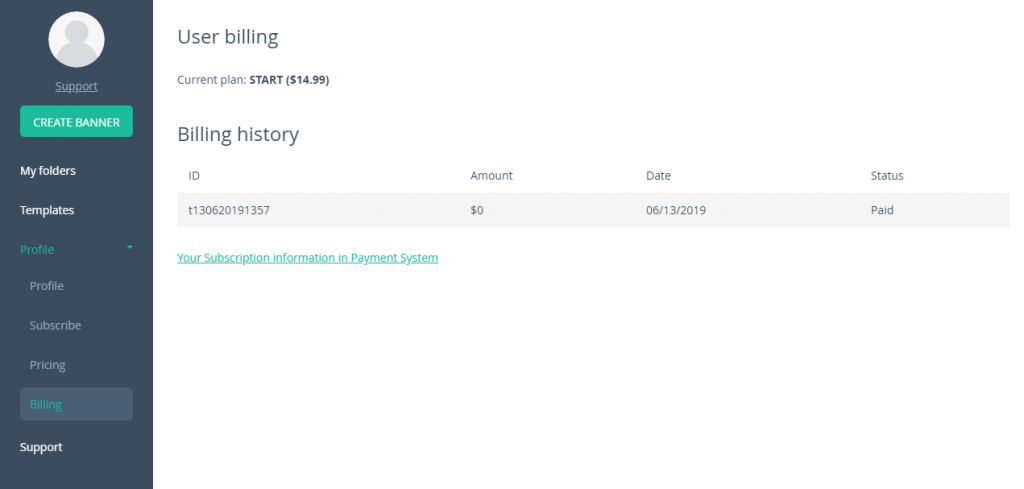 If you press a link "Your Subscription information in Payment System" you'll see a payment system page with information about your subscription status and payments. Here you can cancel your subscription.