How to buy a banner
To buy one banner go to a folder with banners list.
Hover a mouse pointer over the banner you want to buy.
Three icon buttons appear over the banner. A "Buy banner" button looks like a "$" sign.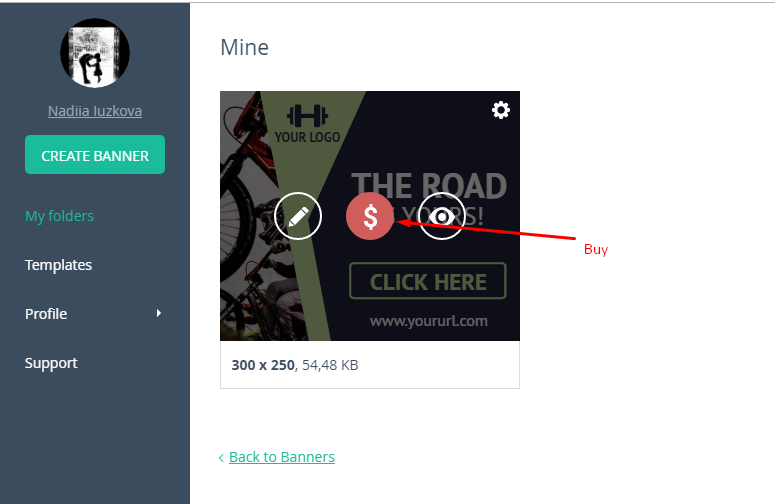 Click on the "Buy banner" button. You'll see a popup with payment systems available in your region.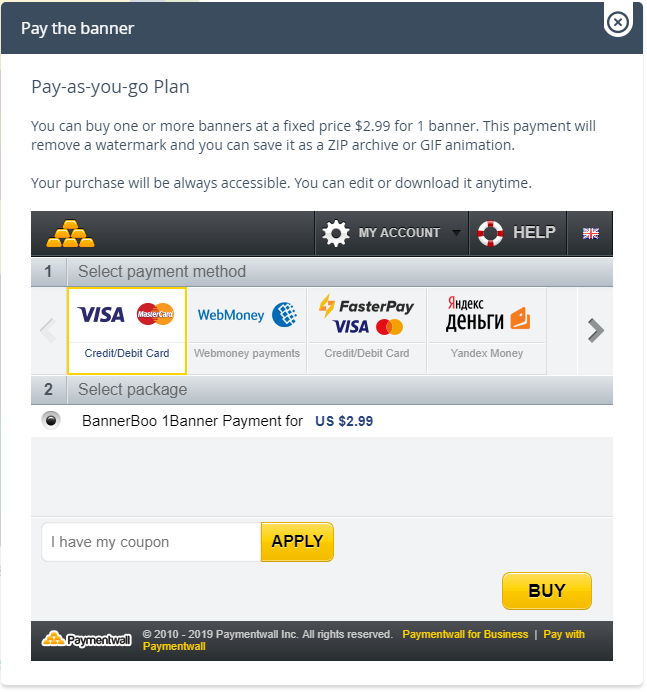 Choose a payment method you like and press a "Buy" button. Follow messages and finish the payment process.